LARYNX Power Up and Delegation to get SPK
Hello.
Today, I will turn to LARYNX to get SPK.
I went to the LARYNX Airdrop this morning and saw that I received 776.515 LARYNX Tokens in my wallet.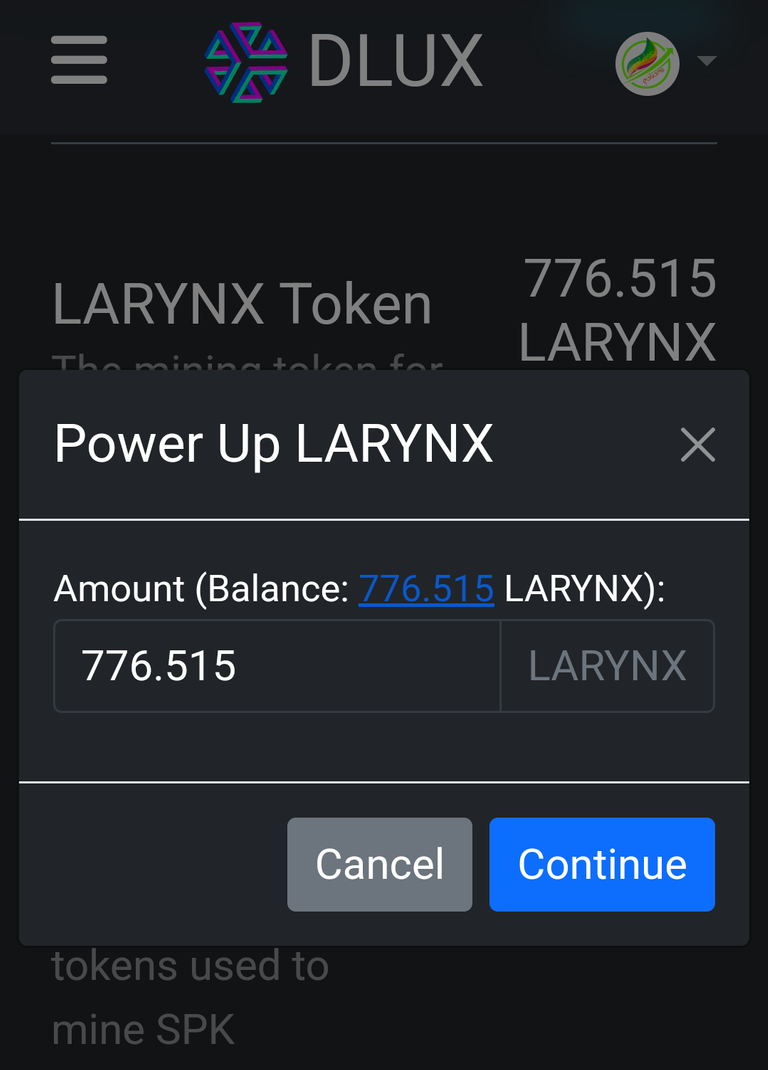 So, I started Powering Up those LARYNX Tokens.
After that, I can plan to delegate to those who run SPK Node to get SPK Token.
This time, I delegated LARYNX Power 776.516 to @arcange.spk .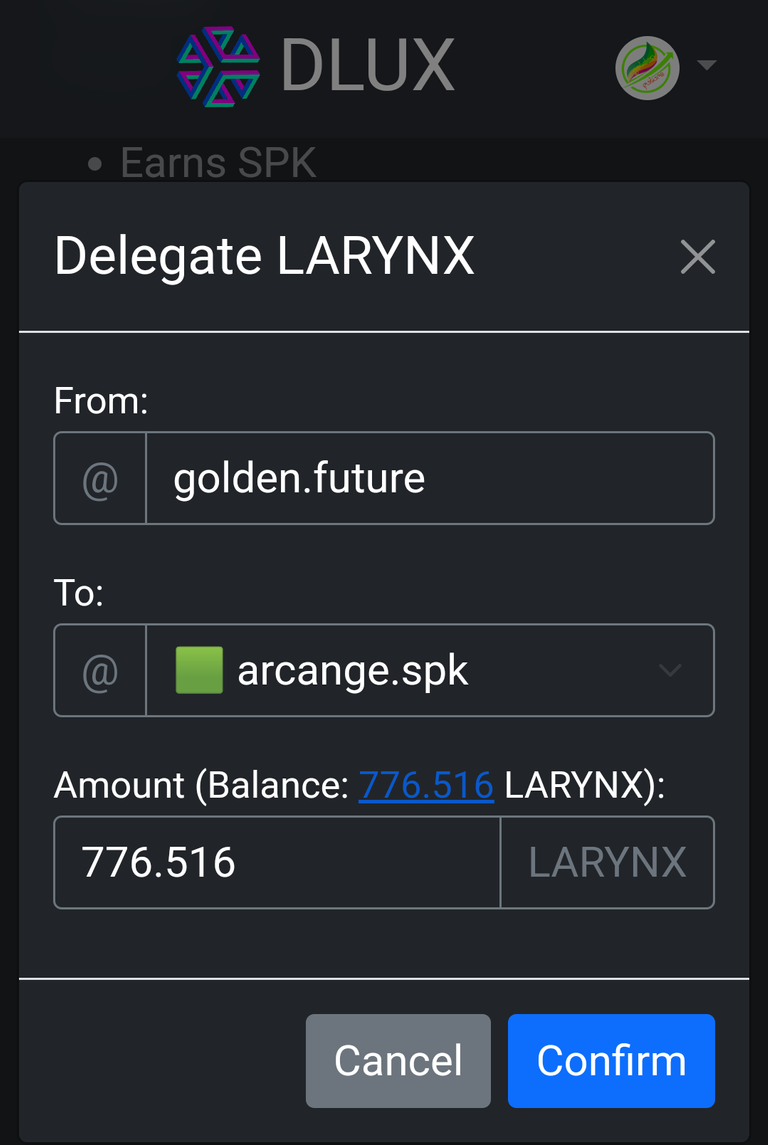 I now have LARYNX Power 3106.064 in my SPK Wallet.
All of that is delegated to get SPK Token.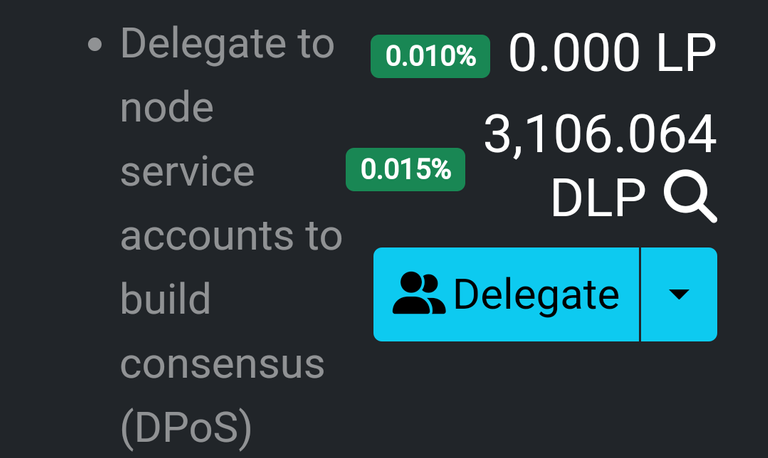 What do you do with the LARYNX?
Burmese Language,
မင်္ဂလာပါ။
ဒီနေ့တော့ SPK ရဖို့ LARYNX ဘက် လှည့်ဦးမယ်။
ယနေ့မနက် LARYNX Airdrop မှာ သွားကြည့်တော့ Wallet ထဲမှာ LARYNX 776.515 Tokens ရရှိနေတာကို မြင်ခဲ့ရပါတယ်။
ဒါနဲ့ ကျွန်တော်လည်း ထို LARYNX Tokens ကို Powering Up လုပ်ခဲ့ပါတယ်။
ထိုနောက်တော့ SPK Token ရရှိဖို့ရန် SPK Node run နေသူများထံ Delegation လုပ်ဖို့ ကြံစည်ရပါတယ်။
ဒီတစ်ခါမှာတော့ ကျွန်တော်သည် LARYNX Power 776.516 ကို @arcange.spk ထံ delegate ခဲ့ပါသည်။
ယခုအခါ ကျွန်တော်၏ SPK Wallet ထဲမှာ LARYNX Power 3106.064 ရှိနေပါပြီ။
ထိုအရာအားလုံးကို SPK Token ရရှိရန် Delegation လုပ်ထားခြင်း ဖြစ်ပါသည်။
သင်တို့ရော LARYNX တွေကို ဘာလုပ်ထားကြပါသလဲ။
---
---