Articlc 2-Alluvial Gold Mining
Alluvial gold mining in West Africa is done in three ways the local mining method, popularly known as Galamsey derived from the word "gather them and sell" a method especially adopted by, illegal miners, in Ghana which involves using washing the gold away from the sand mixed with clay and stones, the use of modern gold processing machine ranging from 50tph to 1000tph (tons per hour) or more, and Alluvial gold mining by the river shore applying a local method, the use of calabash.
In this article, we will focus on the first method and we may take the next as time permits.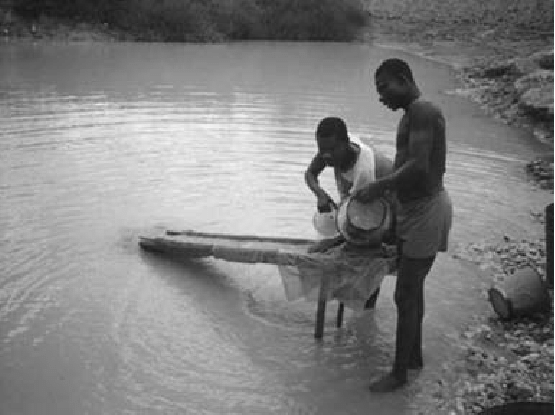 One can see the washing board in the image, on top of the board is a mat of foam-like material with small holes that traps the gold. Gold is a heavy substance, recall we talk about the weight of gold, so apply the law of gravity, gold being the heaviest substance, and setting up the board as you can see in the image above, to allow for a flow of the (AU) material, that's, the gold-bearing materials consisting of gold mixed with sand, clay and stones, for the AU materials to flow through the board, thereafter the AU materials are poured out into the board at one end and water is then poured on the top of the AU materials for them to flow through onboard, the mat.
The lighter substances, sand, stones, clay all impurities flow faster while gold flows slower allowing for the mat to trap gold. Finally, the gold traped in the mat are refined mostly by this method, as you can see in the image below, or by using lead to mold them into gold stones and thereafter burning the stones in the fire to separate the lead and other impurities to turn them into gold nuggets or gold stones. We have covered this local method, we will consider the next method in the following Articles.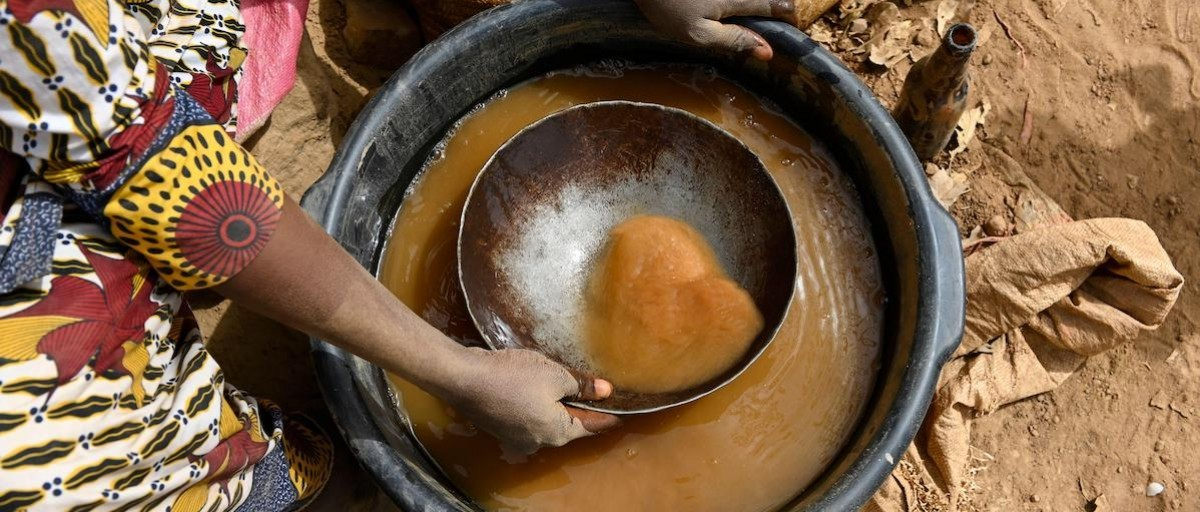 Posted Using LeoFinance Beta
---
---