Splinterlands - Pros & Cons of Renting Cards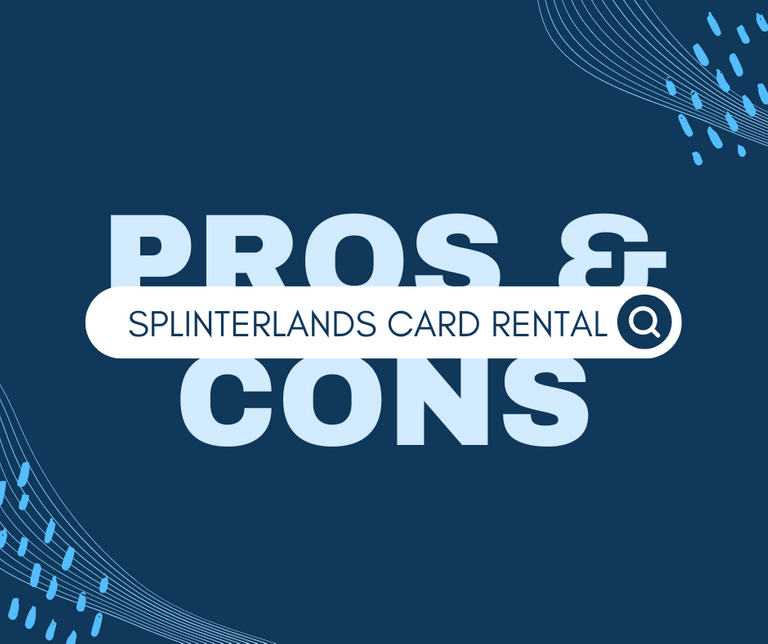 Hello everyone, today we will be looking at one of the two ways to get Splinterlands cards so you can play the game. The first way is, obviously, buying the cards so you can own them and play them. For people willing to splash a fair amount of money right away, I agree that purchasing the cards is smart, especially right now when all the prices are low.
However, only some people are adventurous enough when it comes to investing into a GameFi. Some prefer to try it out first before making an investment decision. One can play the game with just the $10 summoner's spellbook, but the gaming experience is, in my honest opinion, very unfun. The starter cards only provide minimal experience. Furthermore, the bronze leagues have very limited rewards to be earned.
This is when renting comes into play. Through renting, you can get to play at at least silver league and earn a decent amount of reward right away with very minimal investment needed. There are pros and cons for renting, which I will break down so you can decide whether to try the game this way.
---
---
Pros
1. Extremely Affordable
I will use stats to tell you why renting is so much more affordable compared to straight out buying the cards. Let's take a look at this cost estimator from MonsterMarket: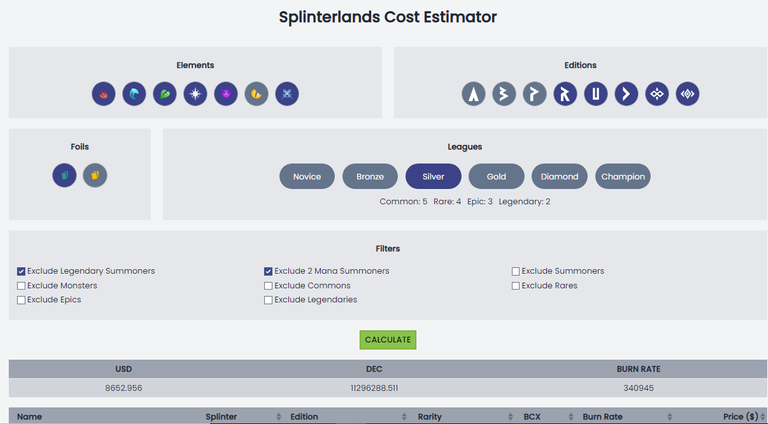 As we can see, you will need ~$8,650 to purchase a complete playset of modern cards at the silver level, excluding the dragon color and very expensive summoners. While it's true that Splinterlands has been making moves to target the bigger spenders for a while now, I think we can all agree that not everyone interested in this game is on that level. Say we are selective in cards to buy and focus on just a few colors, that'd still take us $2,000 - $3,000 to start.
Instead, renting allows you to get cards at a very minimal cost. Look at my current rental cost, courtesy of SplinterShare:
And this report of my recent season if you want some insight on a longer time period. You can also check out my blog for my seasonal rental breakdowns.
I did not rent a full modern play set at the silver level so my daily cost is ~800-1,000 DEC. We can pull that number up to a ridiculous number and still make my point -- say a full set of everything in modern will cost us 4,000 DEC per day. That is still roughly $3 per day and $90 per month. $90 is exceptionally affordable compared to dropping thousand dollars at once.
2. Flexibility
Regrettable purchases are a common thing and it can happen in Splinterlands too. That hurts like splinter through your skin...okay, I will see myself out. A random joke aside, there's no denying that buying a card and then realizing it's not that useful can happen. There's also the possibility of a new expansion changing the meta, and the cards you owned and were useful back then see their price dropped now that they are out of favor.
You avoid all of these issues if you only rent cards. You don't always have to rent a full set. You can pick and adjust your arsenal based on your personal play style, budget, and goal. You can make adjustments at any time and not risk a sustainable amount of money any time you do it.
3. No Strings Attached
With renting, you can take a hiatus from the game anytime without feeling like you are leaving your assets to rot. Yes, I understand that you can rent them out and you should absolutely do that if you have the cards. That doesn't take away from the bad thoughts that spring up in your mind once in a while, kinda like that popcorn machine you only used once in 5 years.
As a renter, there's no mental pressure to play at all if you want to take a break. The renting system here is great for renters. You can just rent cards for a few days or cancel them at any time if you decide to stop at any time.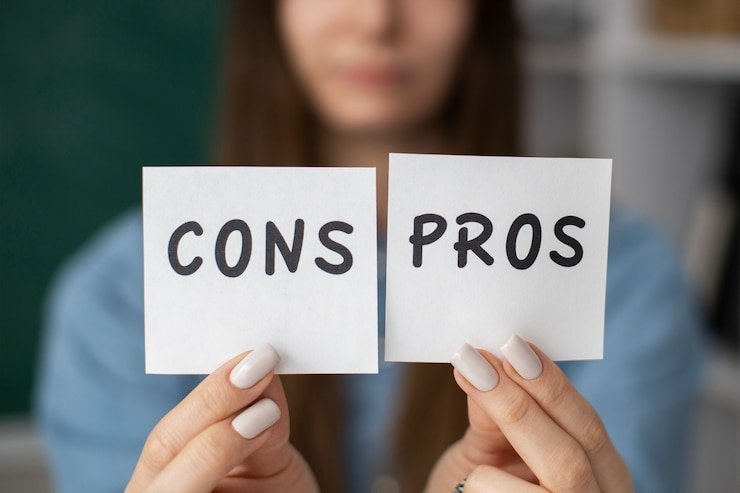 Cons
1. Time-consuming
As a long-time renter, I can tell you that you will need to set aside 5 to 30 minutes daily to re-rent cards and check your rental status. The time required depends on the number of your rented cards. Many big renters are utilizing bots to automate their renting, and these bots will always look to optimize their rental income. Hence, I get my rental canceled on a daily basis, and I have to check on them before I play the game every day.
I personally avoid renting cards after a specific price (that is different for every card) so I also spend some time checking the card rental price every day.
With rent-to-play, we cannot avoid the fact that we are paying time for a reduced cost. That is something we always have to take into account for this style of play. After all, time is the most valuable and limited resource everyone has.
2. You Don't Own Them
I know it sounds like I am Captain Obvious, but what I am saying is that we cannot take advantage of the market when it is going up. Back in the last bull run in 2021, I could have earned a lot of money if I had the cards to sell at the top and then buy them back at a much lower price afterward. As I was a renter by then, I couldn't do this. To make matters worst for renters, I have to pay more to rent the cards due to their value at that time. That was the time when card owners had a great thing going.
3. Market Volatility
Wait, now you are saying renters are hit by market volatility too? Sadly, we do, as the rental market is its own beast. I stopped playing for a few months at the peak of the 2021 bull run because it is negative EV to rent-and-play. A common card would cost me a few cents to rent and a silver play set would be like 10 bucks per day, which is impossible to recover at the silver level. This applies to every league level as you will be paying more than you can get every day. At that time, renting was viable only for players who were missing a few cards and they want to fill out those holes in their collections. For a full-set renter like me, my only option is to stop playing.
I don't see this issue coming up again very soon now that we are deep into the bear market, but objectively this is a concern for us renters. Card owners don't have to worry about this even when the market is terrible. They can choose to not sell their cards, play with them, and wait for better days to sell them. Renters have no such choice, we can only pick between "play" or "not play".
---
---
In conclusion, I think renting is a very viable way to play the game. It is, in my opinion, the best and safest way for any newcomers to try the game out before they decide to seriously invest into the game. For veterans, renting can be utilized as a supplement for their playing sessions, or as a source of side income. I hope to provide some insights to the readers so they can make better decisions.
If you are not yet a warrior of the Splinterlands, grab your ticket and join us! If you go with renting, you can join and play the game with like a $30 budget right now!
---
Disclaimer: Unlinked images are all taken by me. Other images are properly credited.
---
---