WTH is Pegaxy?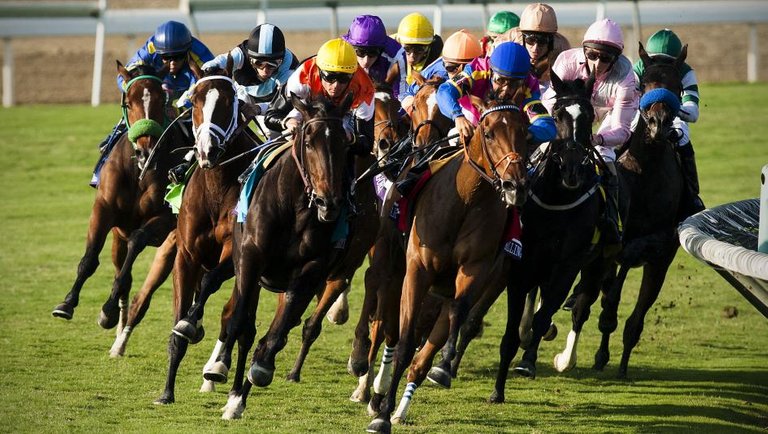 Horse racing game is no stranger in the gamefi space. We have OG like Zed Run and recently, a lot of newcomers like Photo Finish, deRace, Equine.GG -- and Pegaxy! I decided to get into Pegaxy first - and I will explain why in another blog entry - as it is playable now (over other newcomers who are still in development or pre-sales) and Zed Run is having a mixed review at the moment.
What makes Pegaxy different from the competitors?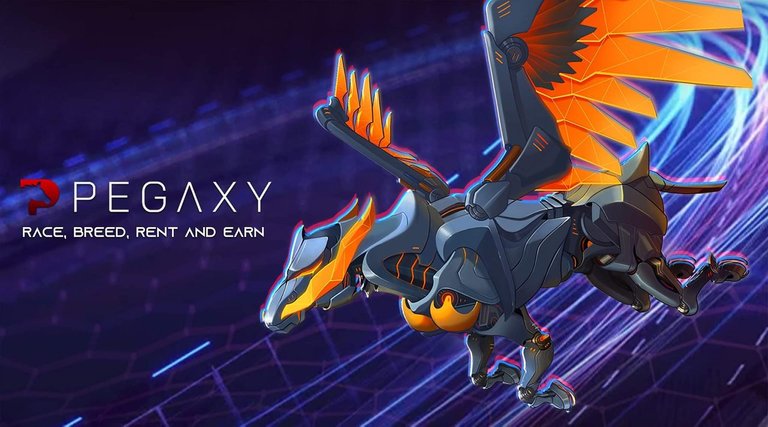 When it comes to sports games, it's understandable to have the impression that "they all look the same" from the outside. Like, every soccer game is about "two teams of 11 players trying to score more goals against each other" and that's a fair assessment. So, let's go over the details to truly understand what makes Pegaxy different from its fellow competitors in the horse racing space.
It's Actually A Racing Game
There are a lot of differences between a legit horse racing game and a (vehicle) racing game. I could explain it thoroughly but that's not the point of this article! It also makes sense that Pegaxy is a racing game because these Pega are cybernetic horses. Having stamina like a regular horse would be illogical for these beasts of pure steel.
I think the games with REVV tokens are the premier racing games in the crypto space at the moment -- particularly because they are playable right now and not just in development. If you are good at racing games, you can earn a solid amount on a daily basis.
But, there is always space for more racing games in the space, especially when the Pegaxy team states that they are doing Mario Kart gameplay with driver-to-driver interaction and not a realistic pure racing sim.
You Play As The Jockey
There are a lot of people who still take this as a horse racing game (because they see horses and they will think that way; I certainly did when I first checked out the game) and as far as horse racing game goes, there isn't one that you play as the jockey -- or at least I have not found it even after a deep dive into the space for horse racing games in early December.
DeRace, Photo Finish 2, Zed Run, and Equine.gg are the fours I have found and all of them are horse racing simulations where the racing part is simmed without active player control.
So, until another team develops a horse racing game where you play as the jockey, Pegaxy is still the project to go for if you just want to "ride" a horse in crypto space.
Scholarship Is Possible -- and Arguably Much Easier to Do Than Other Games


If you have researched Axie Infinity, you should know that scholarship is what makes rapid expansion possible and allow others with less or no capital to play crypto games. For an investor, it's a way to invest in a lot of assets and have others play them for you and you can even build up a guild for it. YGG is probably the most famous guild doing this but there are others as well.
But this idea of "scholarship" is formed by regular players in Axie and no game had provided official support for it -- until now! Pegaxy actually has a rental system that makes scholarship very easy and takes only a little time to manage.
To explain a bit more on this, there are people running scholarships in games like Axie and Splinterlands (YGG brought that idea into SPL for a while, but it didn't go mainstream there). The way to do it is to make a new account for the scholar, move assets to said account, and then have scholars play it. After a period of time, the reward gained are given to the scholars by the managers. The whole process has a lot of manual steps that need the manager to do a lot of menial tasks and there are cases of managers not paying the scholars afterward.
Pegaxy had that covered in their rental system. The distribution of rewards is automated so managers don't have to manually pay the scholars and moving the Pega between accounts is very simple and smooth. This not only saves time for managers but also ensures that the scholars are paid the amount they agreed to.
---
As of now, my major concern for them is that the skill-oriented manual control gameplay is set for Q3 2022, which is quite a lot of time away from now. I think 2022 will be a very competitive year for crypto games with a lot of big guns having their alpha/beta versions out sometime this year. I don't know what will Pegaxy look like by then, but for now, I am earning a solid amount of money from it and I think it's a project worth checking out (and DYOR, cuz I am not providing financial advice here) if you are searching for a new gamefi to invest in.
---
Follow me on Twitter if you enjoy the article!
Credit to IconArchive for the 24x24 link image.
All uncredited images are screenshotted by myself.
And thanks for reading!
---
Interested in crypto gaming? Here's the list of games I have dabbled in:
Axie Infinity
(ETH - Get a little bit of Pokemon and Monster Rancher in this pet breeding and battling game)
Gods Unchained
(ETH - The premium trading card game in crypto space, if you enjoy MTG, Hearthstone, and other TCGs, you will enjoy this)
Neon District
(ETH - Can you thrive in a dystopian cyberpunk world in this turn-based RPG?)
Splinterland
(HIVE - Collect monster cards and duke it out in this fantasy card battler.)
Rabona
(HIVE - Hattrick in cryptospace? You got it, Football Manager!)
Exode
(HIVE - Ambitious space colonization simulation game, a game for the gamers with indepth gameplay.)
Rising Star
(HIVE - An idle game where you try to become the brightest star in the music world. Don't miss it if you are an indie musician looking for exposure!)
Holybread
(HIVE - A casual idle RPG to scratch your fantasy itch with minimal time investment)
Alien World
(WAX - It's now just a mining simulator, but mores are coming in this sci-fi universe)
RPlanets
(WAX - Stake your WAX NFTs for rewards and invent new elements!)
---
---