[Xbox 360] Double Dragon Neon *3Speak Gameplay
---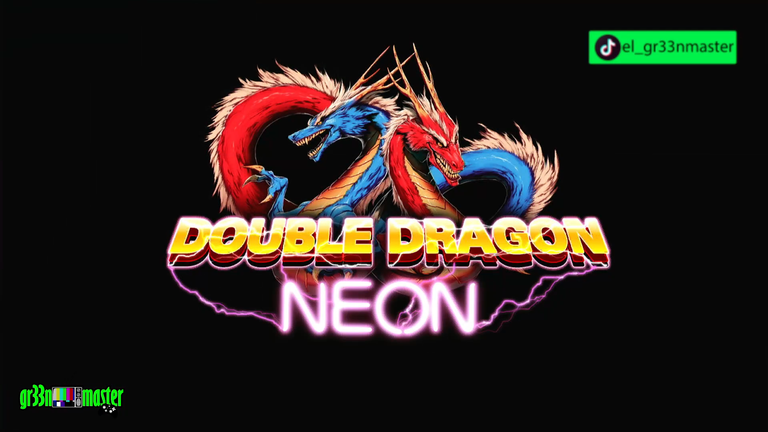 English
There have been many versions of Double Dragon since the original came out in the late 80s but this Double Dragon Neon is one of the best adaptations to the original game and refreshes it in a very visual way.
This version that I have played is the one that came out for the Xbox 360 and thanks to the retro compatibility of the current Xboxs we have it in the GamePass library, no doubt if you like the beat'm up genre this title you should try it.
Spanish
Han salido muchas versiones de Double Dragon desde que saliera el original en las maquinitas a finales de los 80s pero este Double Dragon Neon se me hace una de las mejores adaptaciones al juego original y lo refresca de una manera muy visual.
Esta versión que he jugado es la que salió para la Xbox 360 y gracias a la retro compatibilidad de las Xboxs actuales lo tenemos en la biblioteca de GamePass, sin duda si te gusta el genero del beat'm up este titulo lo deberías de probar.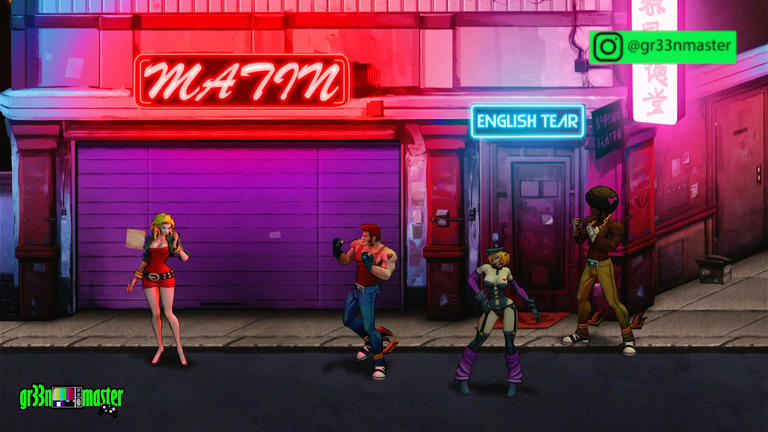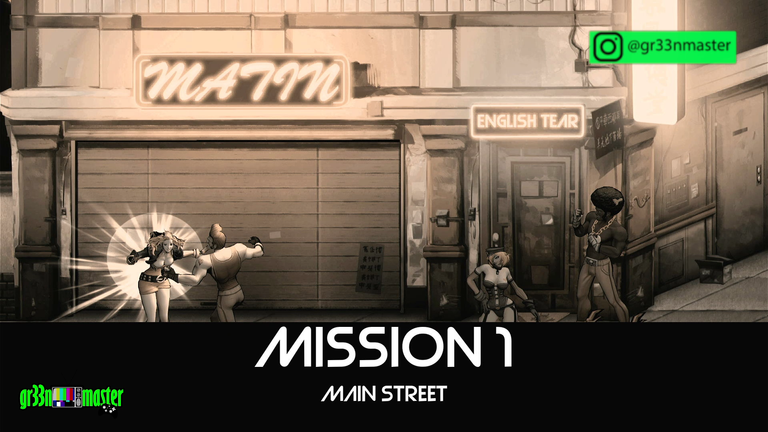 I'm not very good at games of this style I think the last one I played of this type is Street Of Rage 4 which I also liked a lot and is very similar, only that this has more colorful and animations look more striking despite the fact that it is older than SOR 4.
As the name says we will see many neon colored animations and endless flashing effects on the screen with every hit we connect or combo we achieve.
No soy muy bueno en juegos de este estilo creo que el ultimo que jugué de este tipo es el Street Of Rage 4 que también me ha gustado mucho y es muy similar, solo que este tiene mas colorido y las animaciones se lucen mas llamativas a pesar de que es mas antiguo que SOR 4.
Como su nombre lo dice veremos muchas animaciones de color neón y un sin fin de efectos destellantes en pantalla a cada golpe que conectemos o combo que logremos.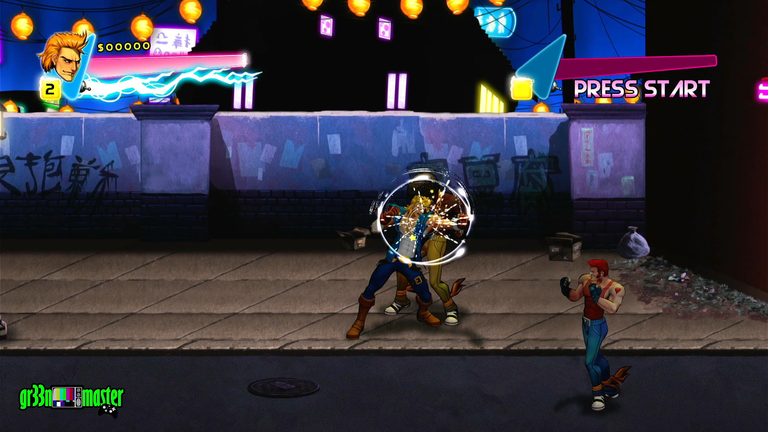 With very well done graphics this game brought the Double Dragon IP back to life because even the whips look and sound great, I have faced a Sadistic Seductress and I have disarmed her by taking away her whip and hitting her with it until I eliminated her, it has been very epic.
All the weapons with which our enemies initially hit us we can take them and attack them with them, worthy of a good beat'm up.
Con unos gráficos muy bien logrados este juego le devolvió vida a la IP de Double Dragon porque hasta los latigazos se ven y suenan genial, me he enfrentado a una Sadistic Seductress y la he desarmado quitándole su látigo y dándole con el hasta eliminarla, ha sido muy épico.
Todas las armas con las que inicialmente nuestros enemigos nos tacan podemos tomarlas y atacarlos con ellos, digno de un buen beat'm up.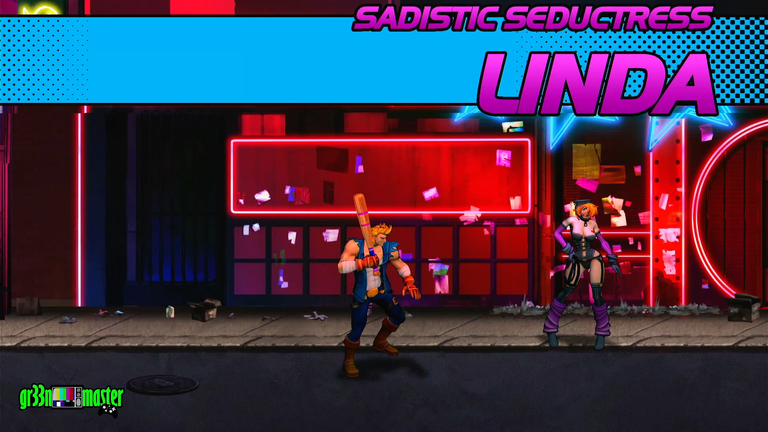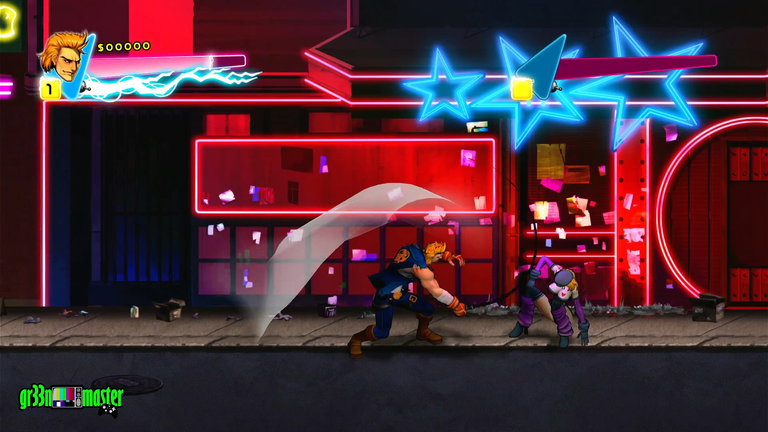 I have also found along the way several collectibles, including a key that opens a drop of a lot of money, plus some musical tapes that serve to change the approach that has our character, it gives more defense, more attack and other statistics that can vary depending on the tape you choose, something very curious that I had never seen in another game.
He encontrado igual en el camino varios coleccionables, entre ellos una llave que nos abre un drop de mucho dinero, además de unas cintas musicales que sirven para cambiar el enfoque que tiene nuestro personaje, le da mas defensa, mas ataque entre otras estadísticas que pueden ir variando dependiendo de la cinta que elijas, algo muy curioso que nunca había visto en otro juego.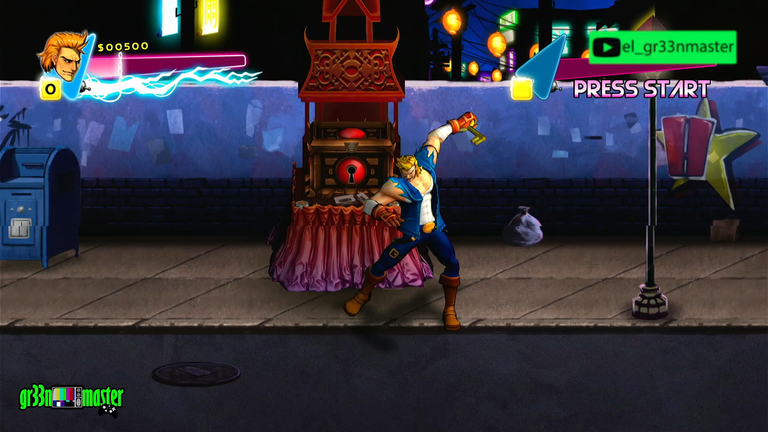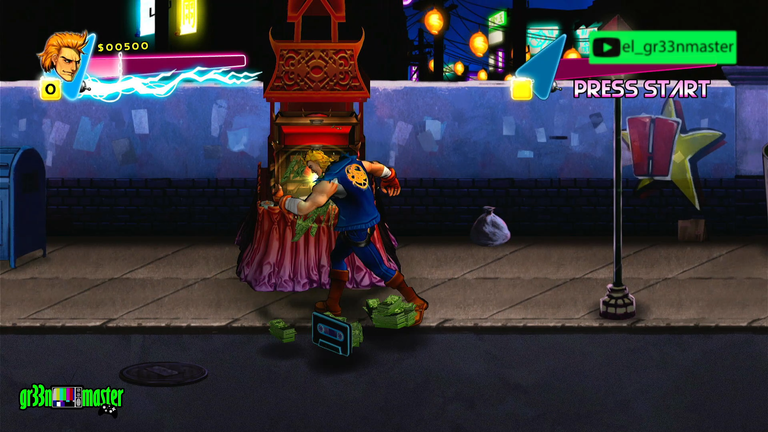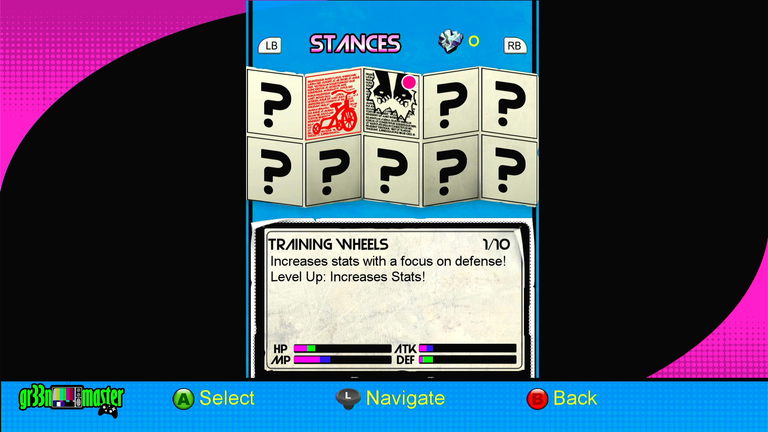 Finally I reached the final boss of the mission 1 that the truth was very strong and I could not beat him, because I had already arrived very touched by the battles against all previous opponents, I think I should practice more, no doubt this game will be one of the casual arcades that I put in my day to day.
I say goodbye friends hoping you like my publication, if you have the opportunity to get this game give it a taste for sure you will love it if you enjoy a good beat'm up arcade.
Por ultimo llegué al jefe final de la misión 1 que la verdad era muy fuerte y no lo he podido vencer, pues ya había yo llegado muy tocado por las batallas contra todos los oponentes anteriores, creo que debo de practicar mas, sin duda este juego será uno de los arcades casuales que meta a mi día a día.
Me despido amigos esperando les guste mi publicación, si tienen la oportunidad de conseguir este juego denle una probadita seguro les encantará si disfrutas de un buen arcade tipo beat'm up.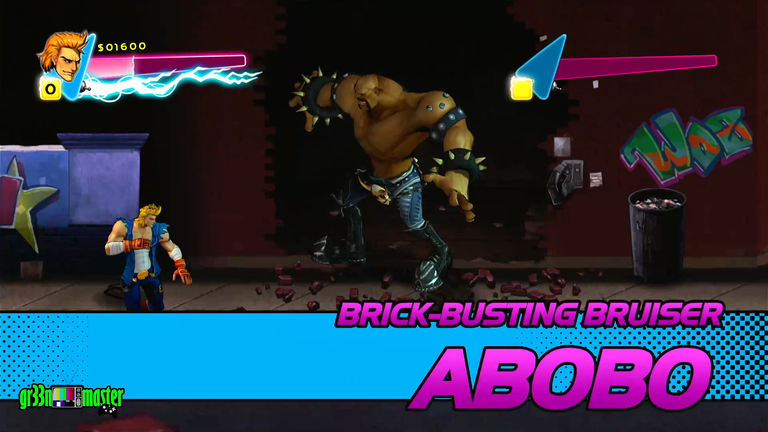 Double Dragon ya era divertido, este juego le dio un segundo aire/ Double Dragon was already fun, this game gave it a second wind.
All pictures are taken from my Gameplay on my Xbox Series S/Todas las fotos son tomadas de mi Gameplay en mi Xbox Series S
Translated thanks to DeepL.com




---
▶️ 3Speak
---
---