[GunGrave G.O.R.E] Primeros minutos de juego / First Minutes of Gameplay
---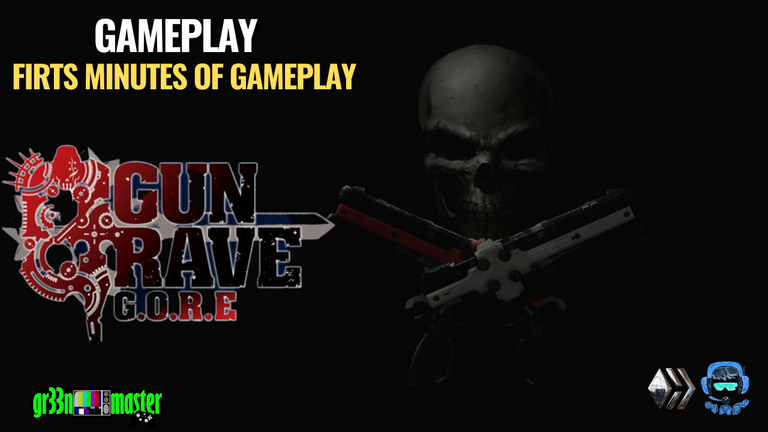 Gun Grave G.O.R.E
Saludos amigos me ha llegado de sorpresa este titulo que lo estaba esperando pero no me acordaba que saldría en estas fechas, ando tan hype por el mundial de futbol que ya no se ni donde traigo la cabeza.
Pues ha salido el día 22 de Noviembre y tengo que confesar que ya le traía ganas al jueguito pues no había probado nada de la saga, que tiene sus orígenes en la consola PS2 ya hace un tiempo pues salió el primero en el 2002 de ahí en el 2004 el siguiente y uno mas que no recuerdo el año, pero no tuvo tanto éxito pues era VR.
Este nuevo lanzamiento viene a refrescar esta ya veterana saga que antes salía de las manos de SEGA, es un shooter en tercera persona con matices arcade que no puede ocultar, con una banda sonora muy estimulante básicamente de rock pesado que me hace recordar sagas como Serius Sam o el Devil May Cry y de hecho tiene ese estilo pues pertenece a esa gama de juegos podríamos decir.
Es para un solo jugador y tiene una historia muy interesante que se desarrolla en alguna parte del oriente por el aspecto que nos muestra la arquitectura, quiero suponer que es así, además de tener muchos tintes de anime en sus cinemáticas y una temática muy parecida a cuento japonés futurista.
Greetings friends, this title has come to me as a surprise, I was waiting for it but I did not remember that it would come out at this time, I'm so hype for the World Cup that I do not even know where I bring my head.
Well it came out on November 22 and I have to confess that I was looking forward to the game because I had not tried anything of the saga, which has its origins in the PS2 console for some time because the first one came out in 2002 and then in 2004 the next and one more that I do not remember the year, but was not so successful because it was VR.
This new release comes to refresh this already veteran saga that previously came out of the hands of SEGA, is a third-person shooter with arcade nuances that can not hide, with a very stimulating soundtrack basically heavy rock that reminds me of sagas like Serius Sam or Devil May Cry and in fact has that style as it belongs to that range of games we could say.
It is for a single player and has a very interesting story that takes place somewhere in the east by the aspect that shows us the architecture, I want to assume that it is so, besides having many anime dyes in its cinematics and a theme very similar to futuristic Japanese story.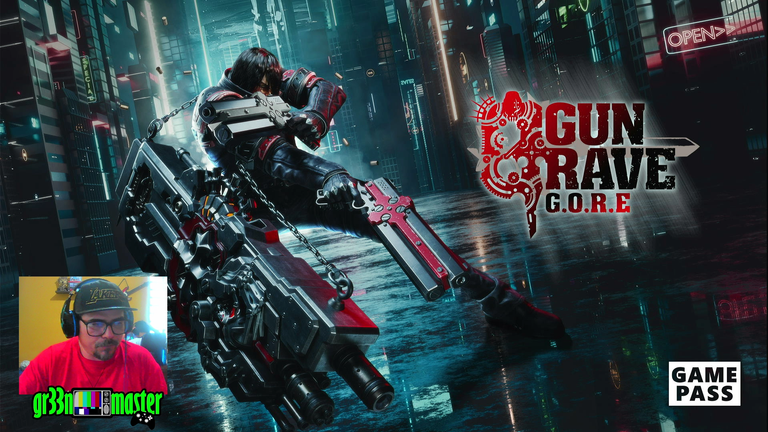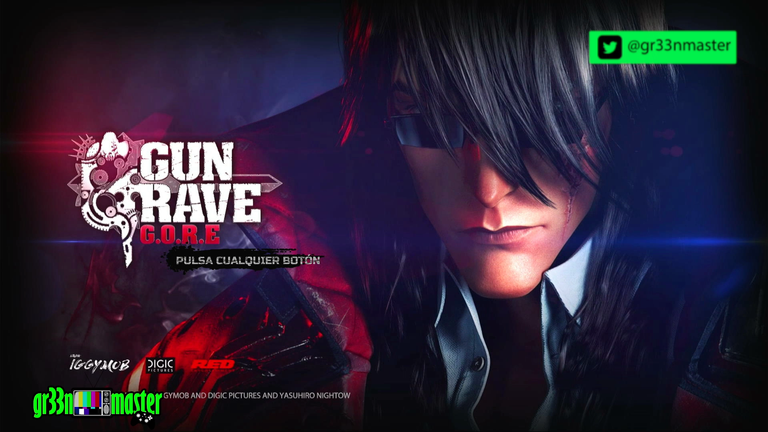 What you'll see in this gameplay | Que verás en el gameplay
GunGrave G.O.R.E es un juego super exigente con una dificultad de verdad alta, así que si te gustan las aventuras graficas y no los retos de a una te digo que este noes tu juego, pues yo lo he probado en dificultad normal y me ha costado trabajo terminar el primer capitulo o la primera fase.
Con unos controles debo decir no tan intuitivos es un poco difícil de acomodarse a ellos, pues sinceramente no se parece a nada que yo este jugando actualmente, pero no es cosa de otro mundo enhilar combos y salir con las victorias una vez que le agarras el rollo.
Hemos avanzado por toda la fase 1 del juego cruzando toda la parte de lo que es un tutorial hasta llegar a un jefe que es muy grande aunque un poco lento, nos ha tomado tiempo derribarlo pues si pone aprueba nuestra habilidad aprendida en todo el primer capitulo.
GunGrave G.O.R.E. is a super demanding game with a really high difficulty, so if you like adventure games and not the challenges of one by one I tell you that this is not your game, because I've tried it on normal difficulty and I struggled to finish the first chapter or the first phase.
With some controls I must say not so intuitive is a little difficult to accommodate them, because honestly it does not look like anything I'm currently playing, but it is not something out of this world enhilar combos and leave with victories once you grab the roll.
We have advanced through all the phase 1 of the game crossing all the part of what is a tutorial until we reach a boss that is very big but a little slow, it has taken us time to take him down because if he approves our skill learned throughout the first chapter.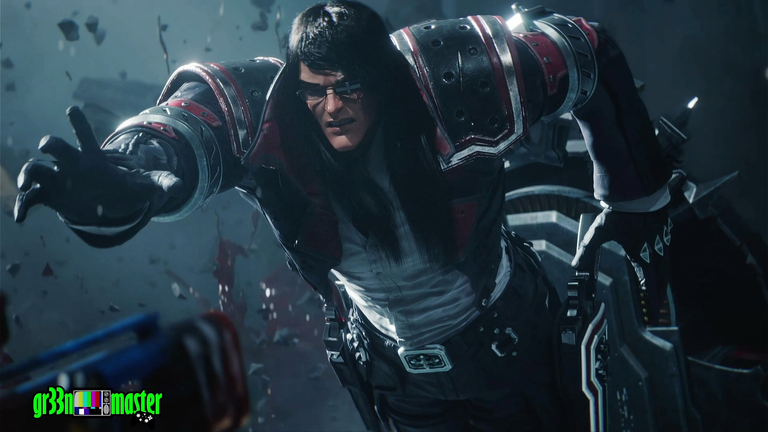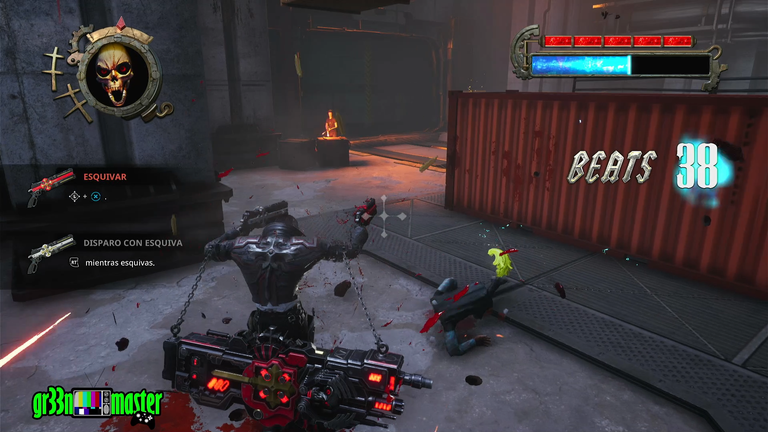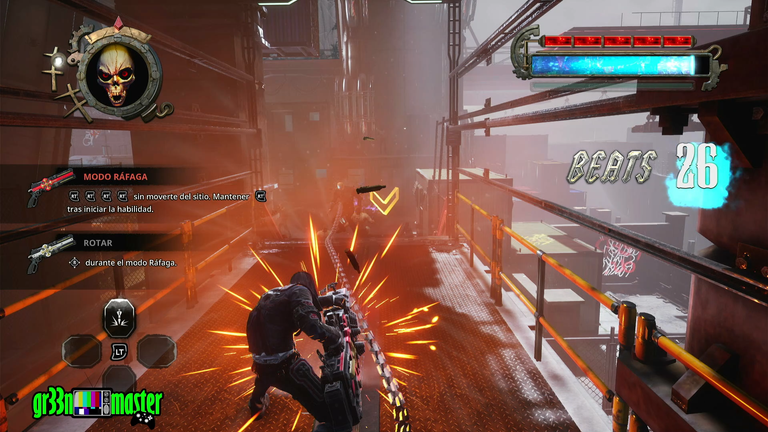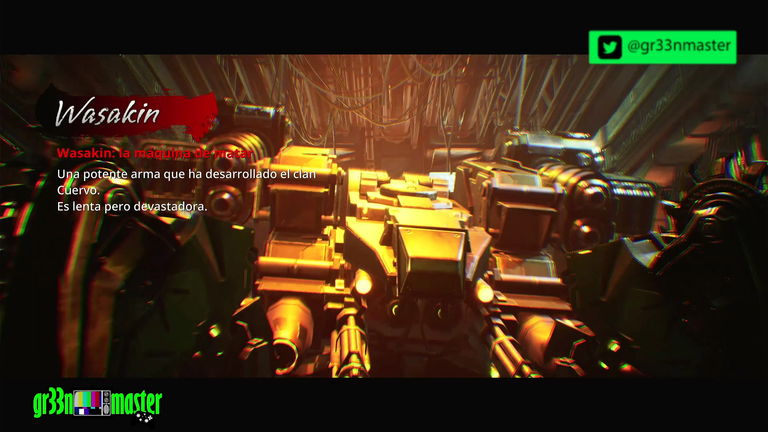 Lasts Words | Palabras Finales
A mi punto de vista es un juego que ha sido muy mal valorado por las paginas dedicadas a calificar los juegos como levelup, metacritic etc... Pero la verdad siento que es un juego que deberíamos de darle una oportunidad si tienes chance de probarlo por Game Pass pues fue incluido en su biblioteca de día uno, si no, pues aquí en mi canal ya tienes una referencia de como es el juego y si te decides a comprarlo.
Me despido amigos deseándoles la mejor de las suerte y muchos éxitos.
In my point of view is a game that has been very poorly rated by the pages dedicated to rate the games as levelup, metacritic etc .... But the truth is that I feel it is a game that we should give a chance if you have a chance to try it by Game Pass as it was included in your library day one, if not, then here in my channel and you have a reference of how the game is and if you decide to buy it.
I say goodbye friends wishing you the best of luck and success.

Recuerda que el gaming es la fuente de la eterna juventud, el día que dejes de jugar, te harás viejo.
All pictures are taken from my Gameplay on my Xbox Series S/Todas las fotos son tomadas de mi Gameplay en mi Xbox Series S
Translated thanks to DeepL.com


---
▶️ 3Speak
---
---