[Xbox OG] Dead or Alive Xtreme Beach Volleyball *Gameplay
---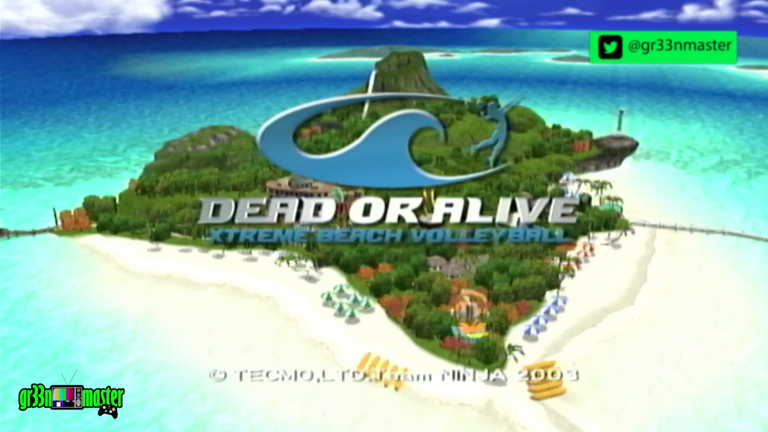 English
I have dusted off my old generation Xbox console and I bring you a sensational gameplay, DOA Xtreme Beach Volleyball which was a beach volleyball game with the female characters of Dead or Alive, a joy of a game because without having so many things to do inside it kept you entertained, besides it had great visual appeal with the girls you had to control and sometimes just make them pose in the scenarios.
The story begins when Zack, one of the fighters in the game, wins a big prize playing in a casino, he buys an island in the middle of nowhere and names it after himself.
He invites all the girls in the game and they all go on a week-long vacation.
Spanish
He desempolvado mi consola de Xbox de vieja generación y les traigo un gameplay sensacional, DOA Xtreme Beach Volleyball que era un juego de volley ball playero con los personajes femeninos de Dead or Alive, una gozada de juego pues sin ser tener tantas cosas que hacer dentro de el te mantenía entretenido, aparte que tenia gran atractivo visual con las chicas que tenias que controlar y algunas veces solo hacerlas posar en los escenarios.
La historia comienza cuando Zack unos de los peleadores del juego, se saca un gran premio jugando en un casino, este se compra una isla en medio de la nada y le pone su nombre.
Invita a todas las chicas del juego y todas pasan unas vacaciones con duración de una semana.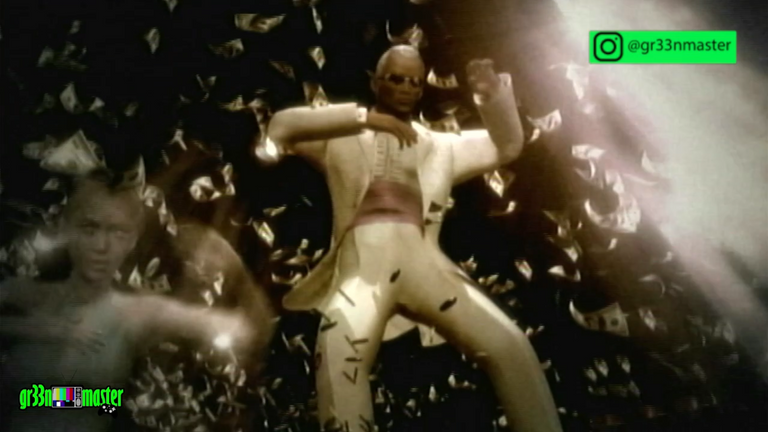 To begin our adventure we are greeted by Lisa who shows us the important points of the island such as the accessories store which is one of the places we must visit to buy sunscreen lotion, that is very important because if not our character may suffer sun damage and have to leave the island early.
It also shows us the sports store which is where they sell swimsuits that you can buy for your character to use or give to the other participants.
Para comenzar nuestra aventura nos recibe Lisa quien nos muestra los puntos importantes de la isla como la tienda de accesorios que es uno de los lugares que debemos visitar para comprar loción protectora contra el sol, eso es muy importante pues si no nuestro personaje puede sufrir daño solar y tener que dejar la isla antes de tiempo.
También nos muestra la tienda de deportes que es donde venden trajes de baño que puedes comprar para que tu personaje use o regales a las demás participantes.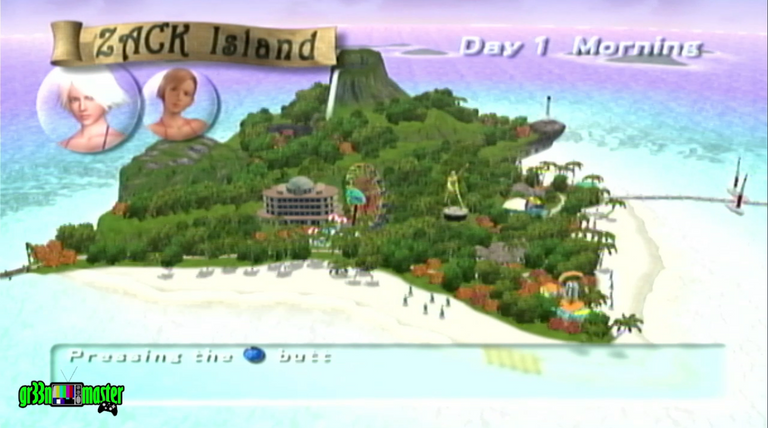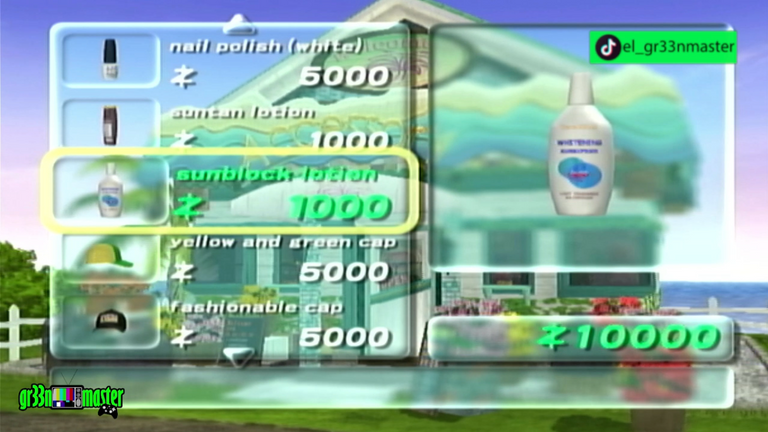 Your character can relax in the different landscapes of the island, it is one activity among many that there are as individual mini games and some other activities in addition to the Volleyball games.
Here I show some pictures of where we took a break in the small jungle of the island and then a break on the beach, after all we are on vacation.
Tu personaje se pude relajar en los diferentes paisajes de la isla, es una actividad entre tantas que hay como mini juegos individuales y algunas otras actividades además de los partidos de Volleyball.
Aquí muestro unas fotos de donde nos tomamos un descanso en la pequeña selva de la isla y luego un descanso en la playa, al final y al cabo estamos de vacaciones .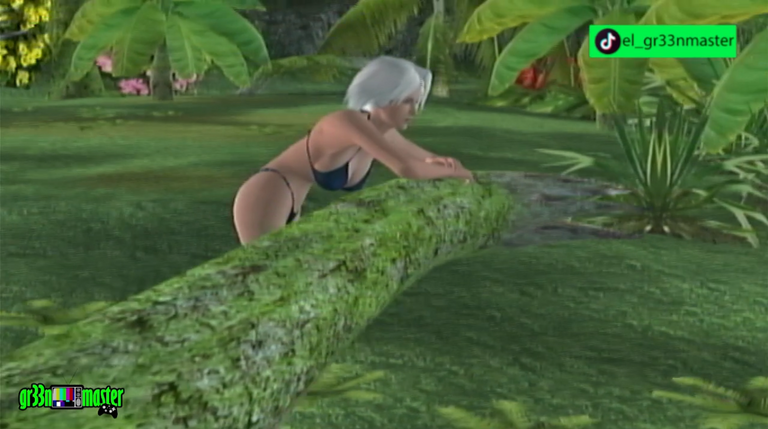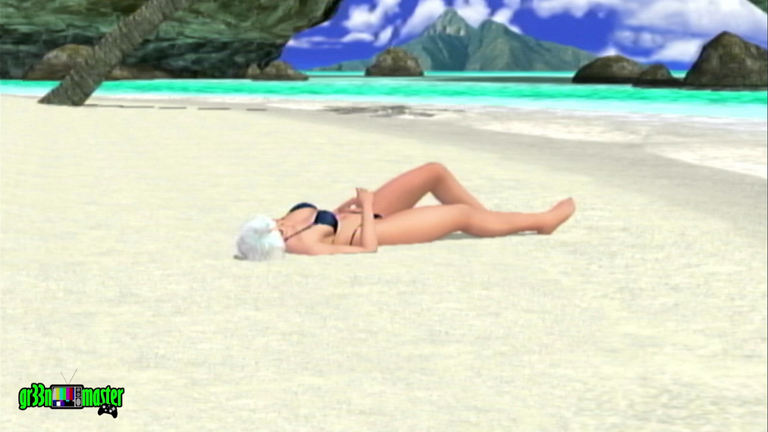 In the afternoon it was time to play a game of Volley Ball, the truth was good, we got to high scores because it was deuce like 2 times but my partner Lisa and I won, these matches are important in the game because the points that we get are practically the money of the game, which is used to buy and bet in the casino, which is what I'm going to talk about now.
At night we can go to the casino to bet our points earned in the different activities or games and win more money or lose it all, we almost always lose, so when we win something we have to run away from there.
When we finish the day we always return to our hotel room, where we are greeted by a gift from Zack which is always a pleasant surprise, with a free game item, it can be from a swimsuit or a video clip trailer of DOA games prior to this release, the truth is I've played it several times and always surprises me with something new.
Then we go to sleep and the game restarts with the same activities only that we can vary the rivals or activities so that it does not become so boring.
Ya caída la tarde llegó la hora de jugar un partido de Volley Ball , la verdad se puso bueno, pues llegamos hasta altos marcadores pues fue deuce como 2 veces pero salimos ganado mi compañera Lisa y yo, estos partidos son importantes en el juego pues los puntos que nos dan son prácticamente el dinero del juego, el cual sirve para comprar y apostar también en el casino, que de eso ahora les hablo.
En la noche podemos ir al casino a apostar nuestros puntos ganados en las diferentes actividades o partidos y ganar mas dinero o perderlo todo, casi siempre perdemos , así que cuando se gana algo hay que salir corriendo de ahi.
Cuando terminamos el día siempre regresamos a nuestra habitación del hotel, donde somos recibidos por un regalo de Zack que siempre es una sorpresa grata, con un ítem del juego gratis, puede ser desde un traje de baño o un video clip de tráiler de juegos de DOA anteriores a este lanzamiento, la verdad lo he jugado varias veces y siempre me sorprende con algo nuevo.
Después nos acostamos a dormir y se reinicia el juego con las mismas actividades solo que podemos variar de rivales o actividades para que no se torne tan aburrido.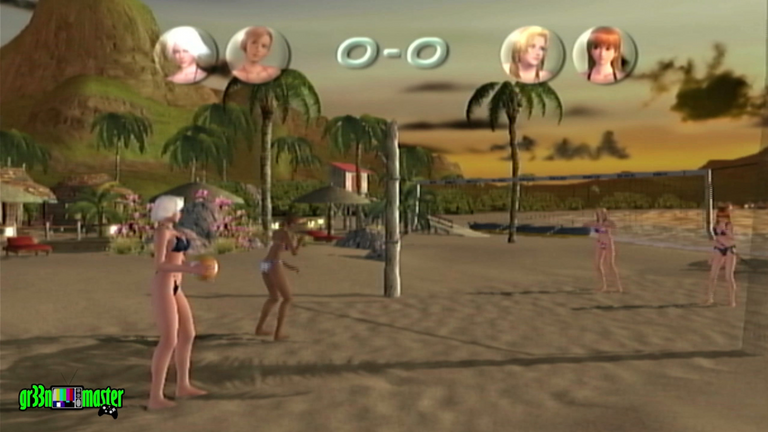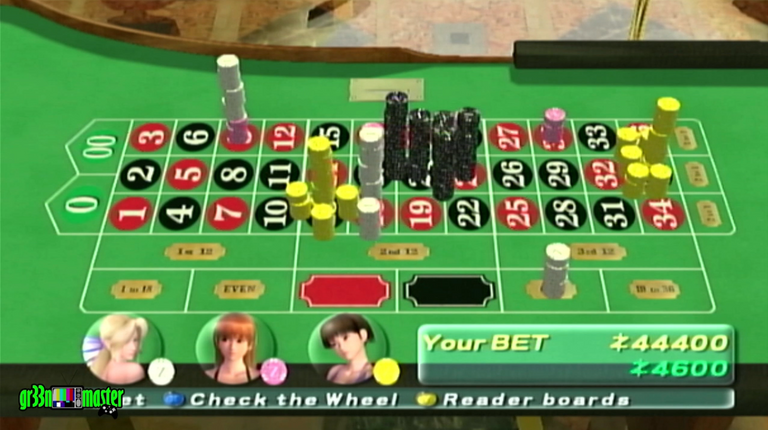 In short it is a game to play occasionally, as it falls a little in the repetitive, but I liked it a lot so I included it in my collection of games for my classic Xbox.

---

En resumen es un juego como para jugar ocasionalmente, pues cae un poco en lo repetitivo, pero a mi me gustaba mucho así que por eso lo incluí en mi colección de juegos para mi Xbox clásica.

All pictures are taken from my Gameplay on my Xbox Old Gen/Todas las fotos son tomadas de mi Gameplay en mi Xbox Clásica

Translated thanks to DeepL.com

---

▶️ 3Speak
---
---