I Learnt That Prayer is the Key
Welcome To My Blog
Still in the happiness of being in a new month, I'm glad to join in @hivelearners last edition of the week.
I grew up in the church. What I mean is that my parents were pastors and I was a levite. Being a levit I grew up with spiritual and disciplined parents who love the things of God. At one point I hated that I was born into a pastor's family because there were times when things were really hard. If you're a Levite you would understand. It wasn't a one man church but a Pentecostal denomination.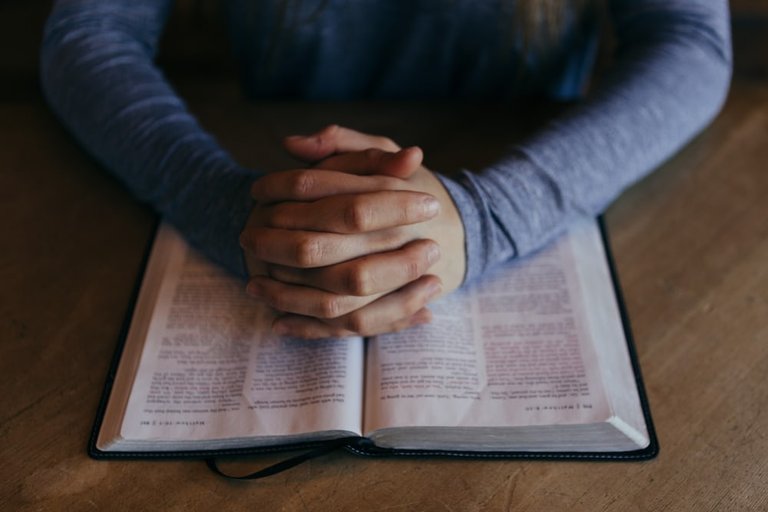 The Pastors here weren't allowed to work but became full time pastors and it really told on us. When you have to fully depend on a church who wouldn't provide all for a family of 8. I didn't really know why they put that law but I dislike it.
Being trained by such a disciple and spiritual parents I learned to love God. I learnt to put God first in everything I do. I also learnt that prayers are very important. I have seen financial problems, sickness gone through prayers. My mum will always tell us "You have nobody to help you but you have God ''. That Word you have God is everything. Even as an adult when life starts getting south and life seems hard I always remind God that I have only him and to my greatest surprise, help comes from nowhere.
One thing I always learnt from my parents, especially my dad, was faith. He is a full man of faith. He always sees possibility in every situation. He taught us to always be appreciative to God and not complain no matter what we are going through and see God always come through for us.
There was a time that my school fees deadline was ending in a week. You know what it means if you don't pay your school fees in university, you can't register your courses for that session and you're automatically losing that academic session.
I called him and explained everything to him. I know he didn't have that money and there was nowhere he could get the money. At that short period of time he told him not to worry about what God is going to provide. At that time my faith couldn't carry me because I was already scared of losing my admission. I called my mum to tell her this. She called me by my native name and said "Tochi, pray tell God you don't have anyone to help you, his heavenly father and your great provider". These words from them stood as encouragement to me so I just had to relax a little but the fear was still there. And we ended the call with prayers.
Getting to 2 days to the deadline when they could close the portal, our Vice chancellor extended the time for the school fees for two weeks. Because many people were having issues with their school logins. I know it was God and I know he did it for me. Between that extension my Dad gave me the money and I paid the school fees even before some persons that already had theirs but had issues with their logins.
These habits they have instilled in me have really helped me and I am grateful for that. I hope to pass it to my children. My mum always tells us that prayers in the morning and at night before sleeping are very important. No matter how early she is leaving for work, she makes sure we have our morning devotion.
Thank you for reading
---
---