The church of St. Mark, Cader Idris.
A drive through Snowdonia on a damp soggy day brought me to this little old church, now redundant and unused.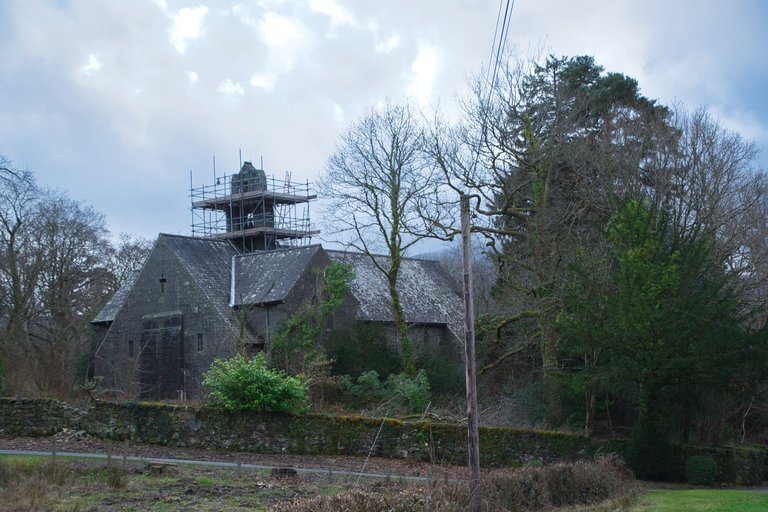 The church was designed by Henry Wilson of Liverpool, one of the leaders in the Arts and Crafts movement; it was constructed over a three year period between 1895-98.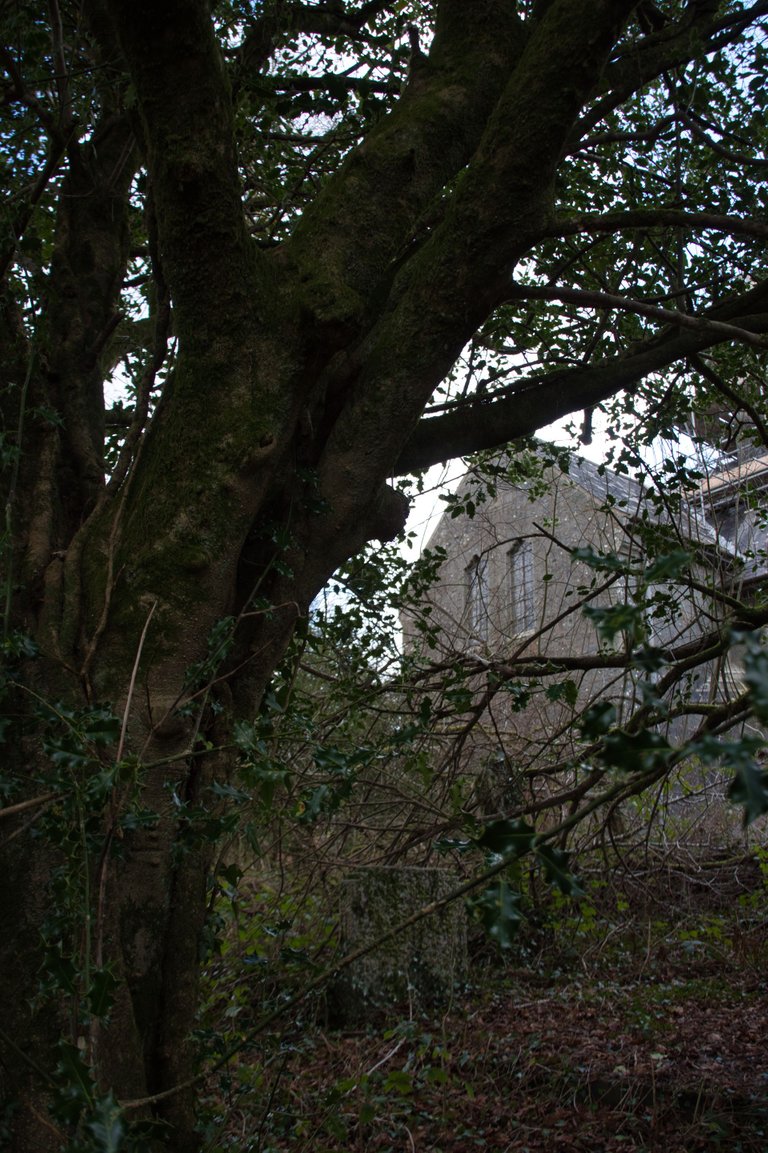 The church is a listed Grade1 building, cited by CADW:
"A highly important and unaltered example of the work of Henry Wilson, it ranks amongst his major works in Britain. It is an exceptionally important and advanced work for its date".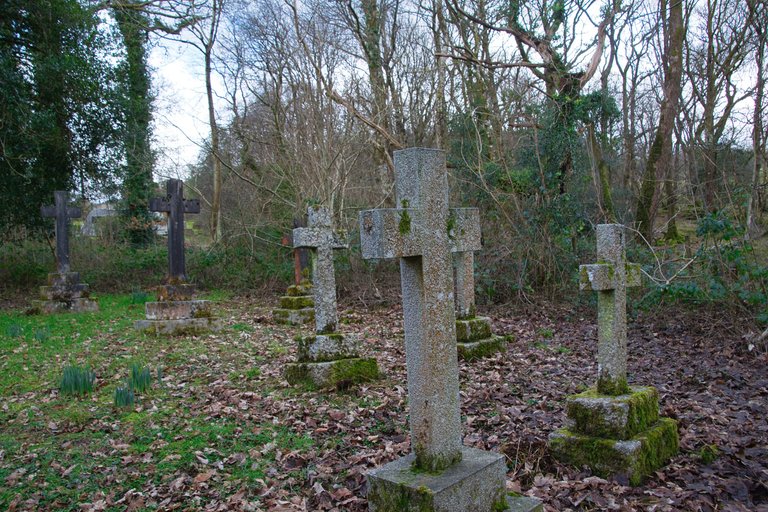 The graveyard and grounds although now overgrown mainly with rhododendron bushes, are maintained by Snowdonia National park as an SSSI.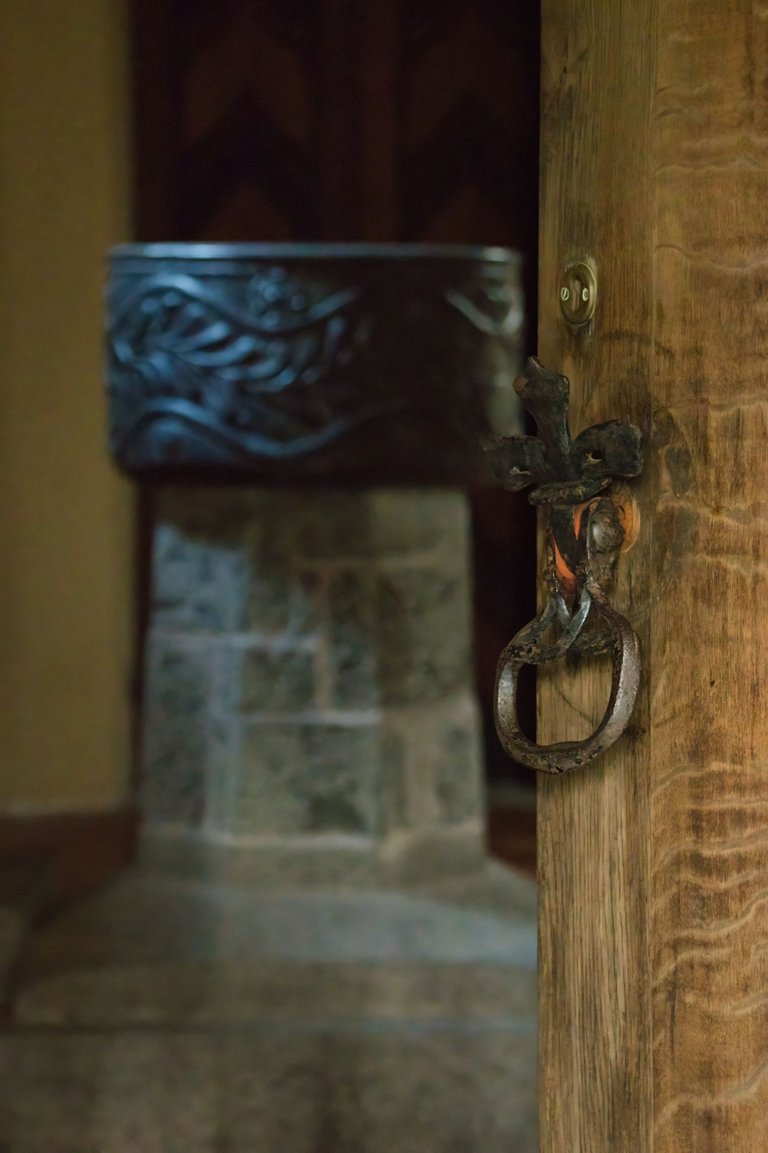 The ancient wrought iron handle turned to let me in, a simple building, but oh what wonders to enjoy the further we go in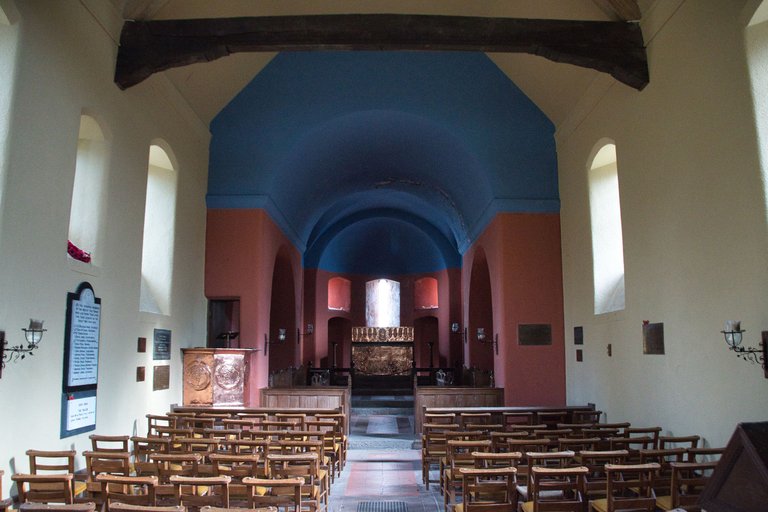 "The church is considered to be one of the few full blooded Arts and Crafts churches in Wales, and one of the pre-eminent churches of the Arts and Crafts Movement. The interior decoration and fittings are arguably the most complete and high-quality Arts and Crafts work in Wales."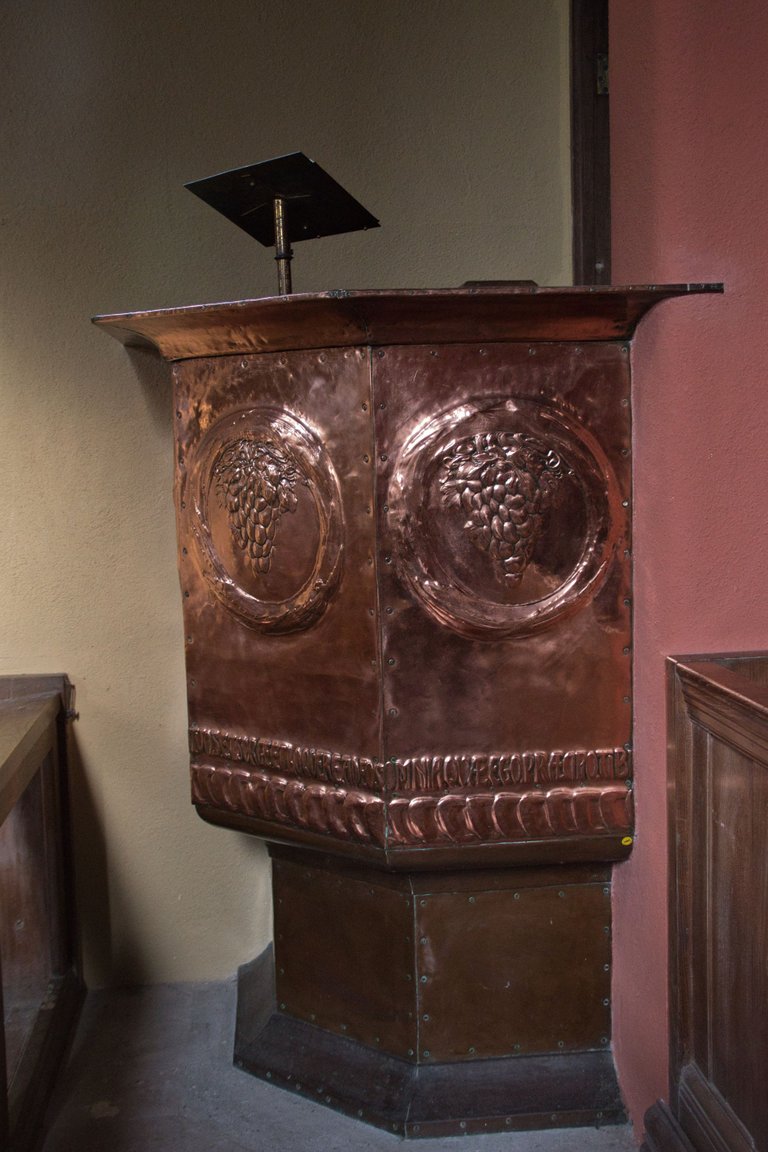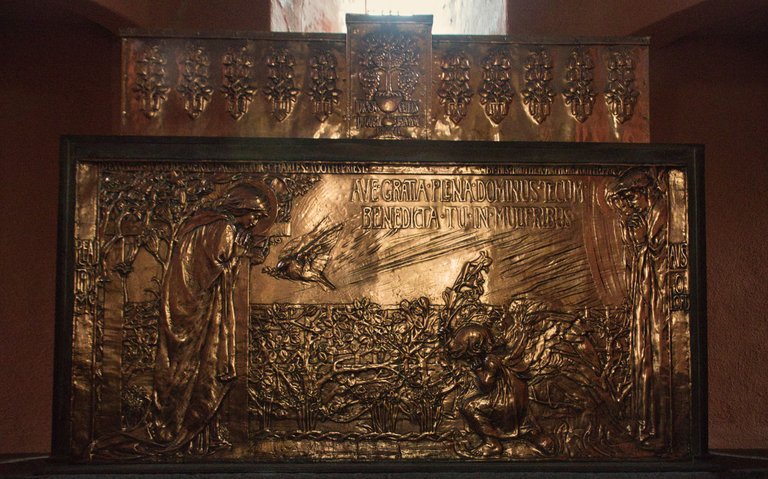 The pulpit and altar created by Wilson, beaten and moulded from copper panels.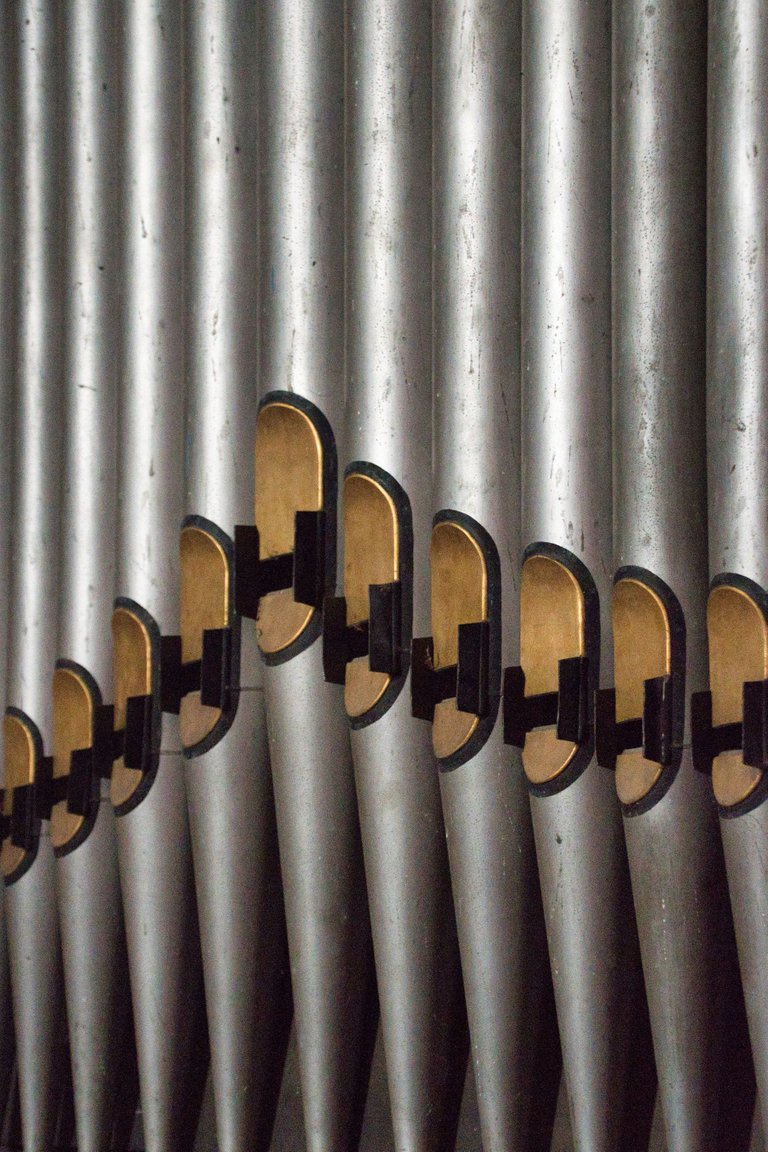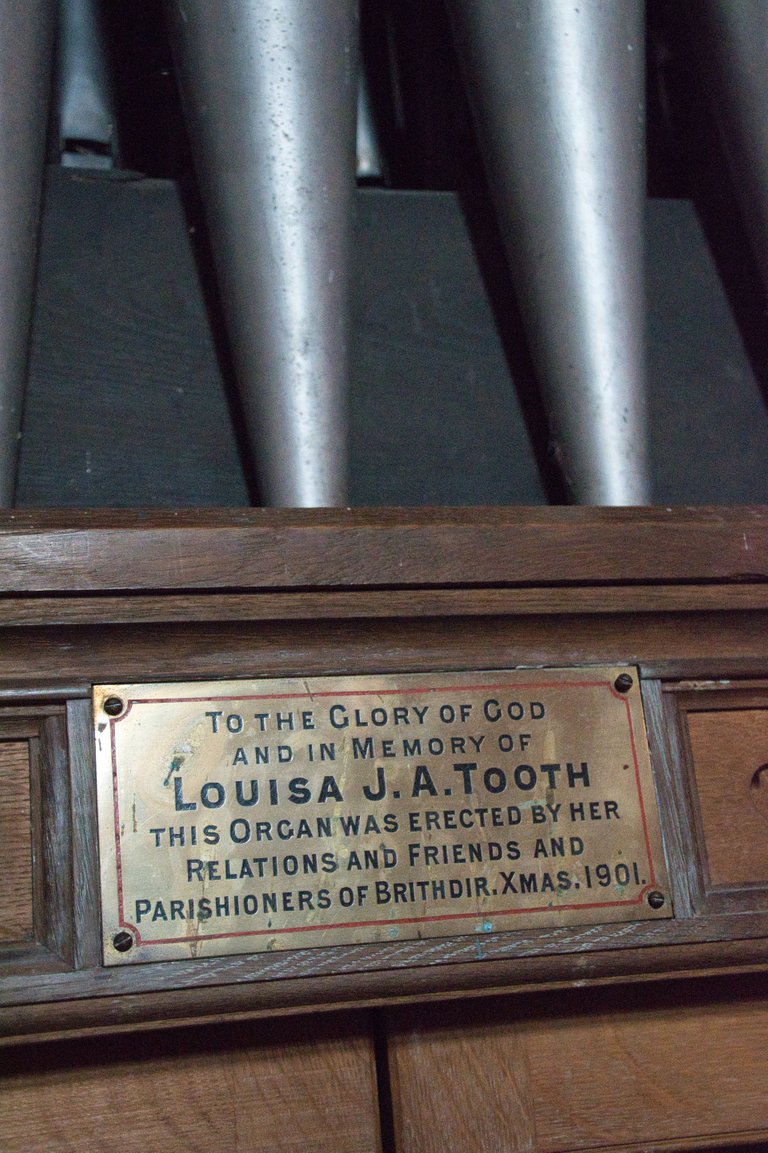 Louisa Tooth, was the very wealthy benefactor who funded St Marks, built in memory of her 2nd husband, the Rev.Charles Tooth, who died in 1894. (is it not said that it is easier for a camel to pass through the eye of a needle than for a rich-man to enter the gates of heaven?). Hmmmm a case of do as I say not as I do.
An interesting sticker on the rear of the organ, warning of fires originating in organs.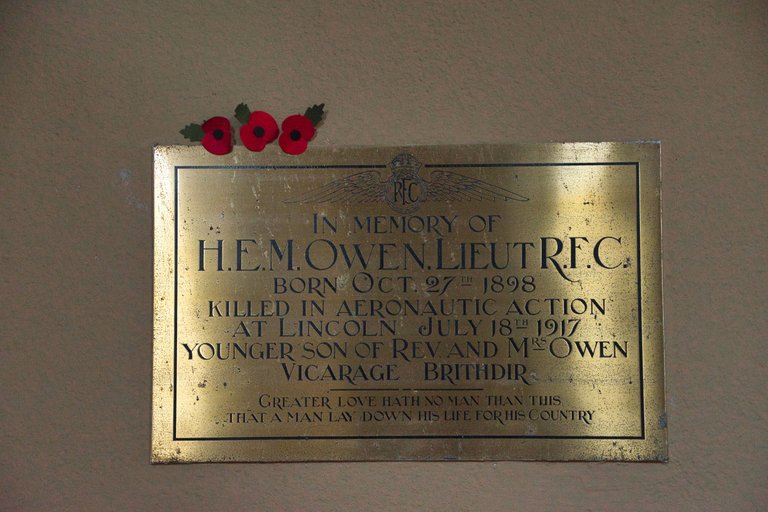 His grave is in the overgrown cemetery somewhere.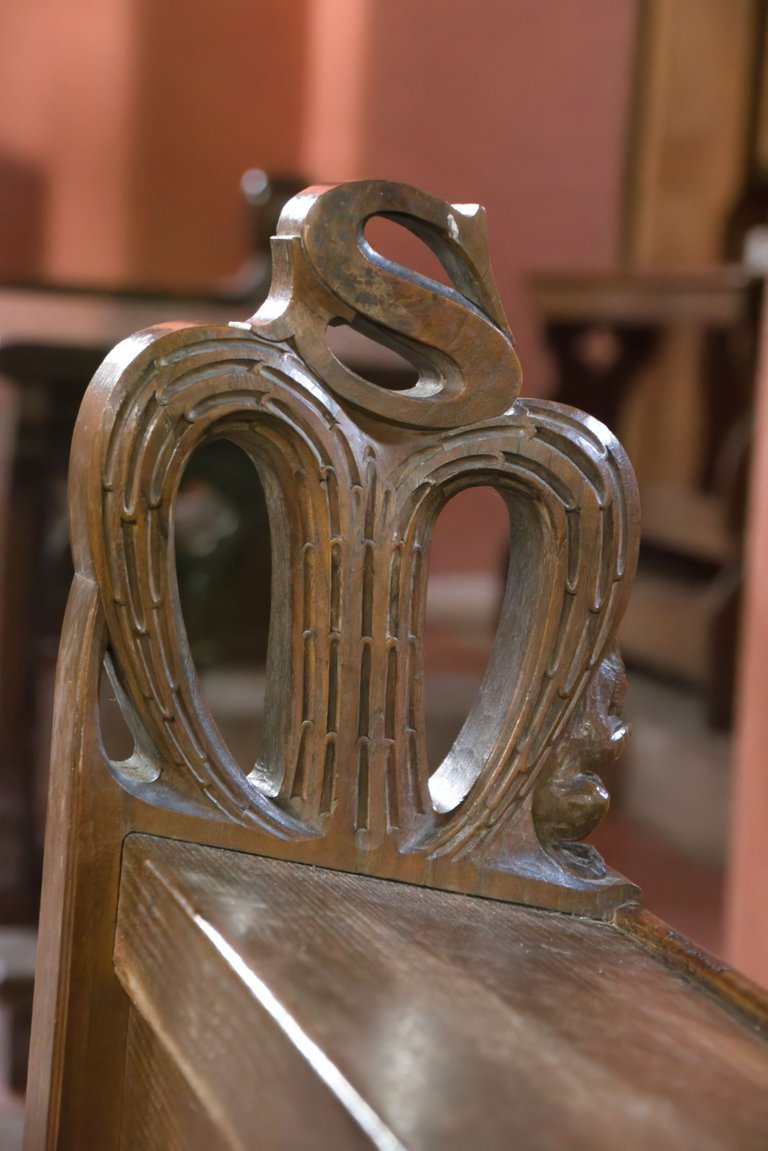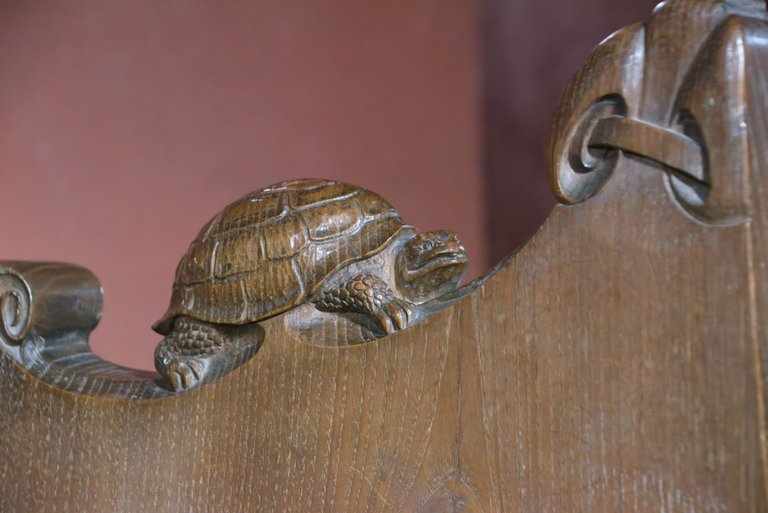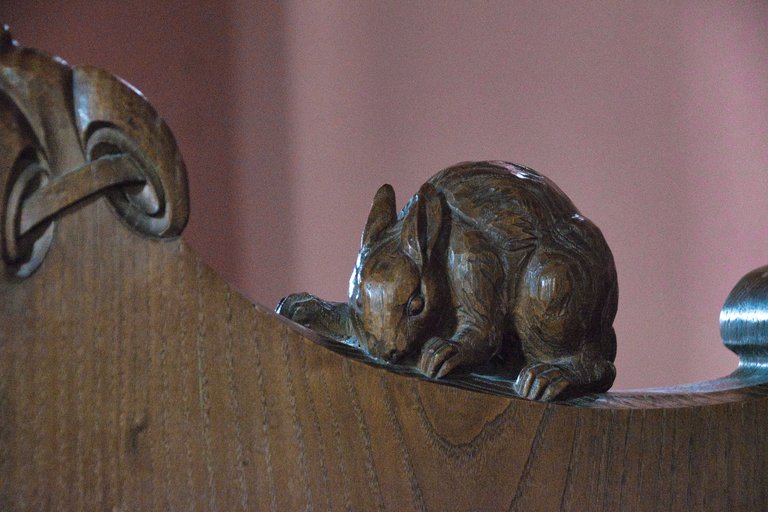 Ornately carved choir bench ends, there are several, including the carved SM, the tortoise and the hare.
After leaving the church, wandering around as one does, I came across a door to a basement, being the nosey type that I am i just had to go in and have a mooch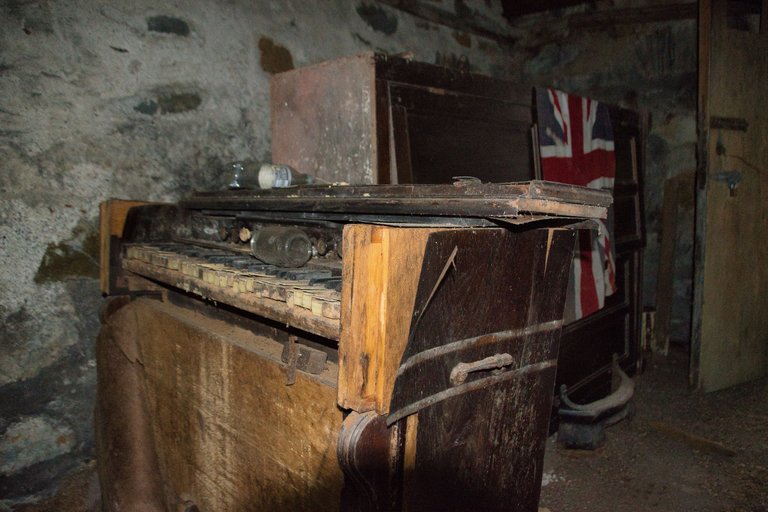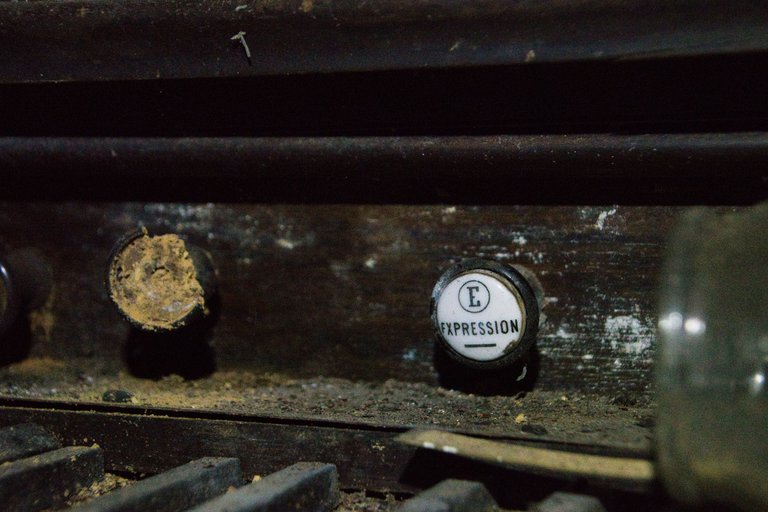 i was not disappointed, a lovely old organ and a weathered union jack flag, why ?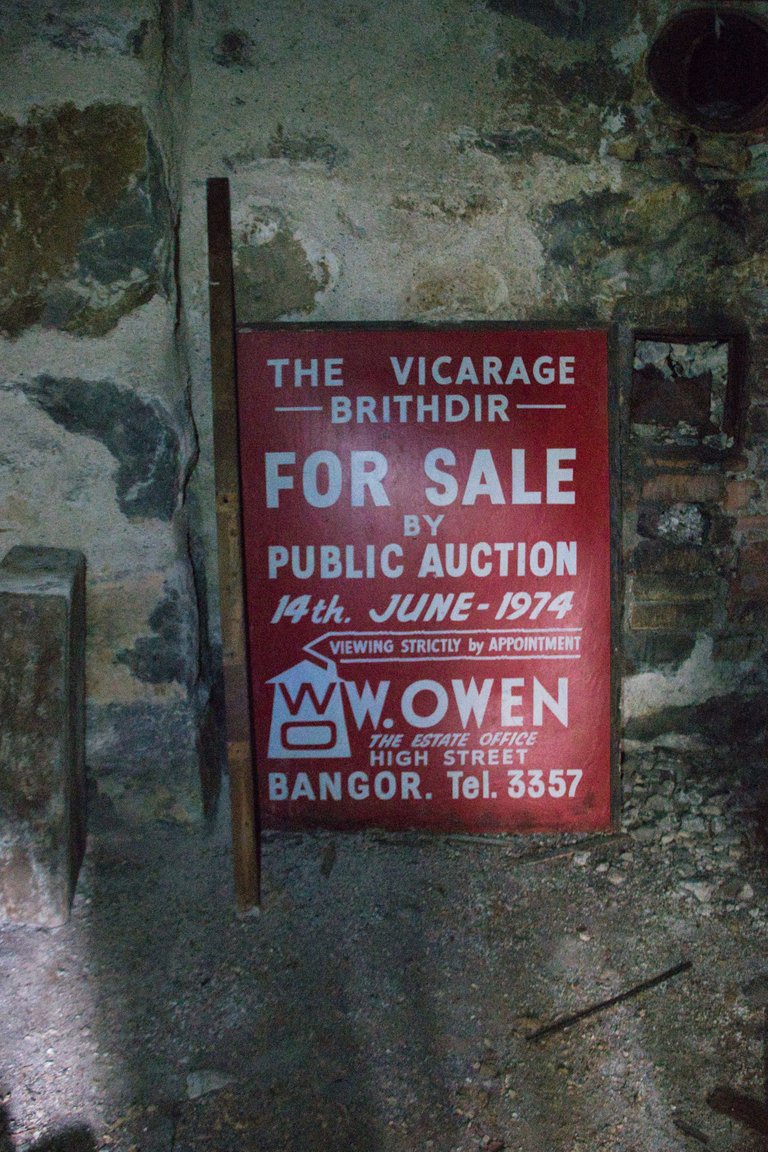 I love this old sign, to me, this was the best bit of the day, in remarkable condition. If I were the current owner of said vicarage this would be hanging on my study wall. I bloody love it
CADW, statement: italicised
---
---