Combat Systems

I thought about what my next article should be - and then it just hit me. (HA! I'm here all week!). 😒
Regardless of how much of your life you've devoted to gaming, Combat Systems has been a topic of conversation, at least once. 💯 There are so many variants and it is so easy to get lost in any particular one.
Today, we'll take a look at said variants, how they stack up against each other, the pros, the cons, ya know. We'll have a grand ol' time, don't worry. 😁
We begin where all grand epics begin. In the gutter. 🙄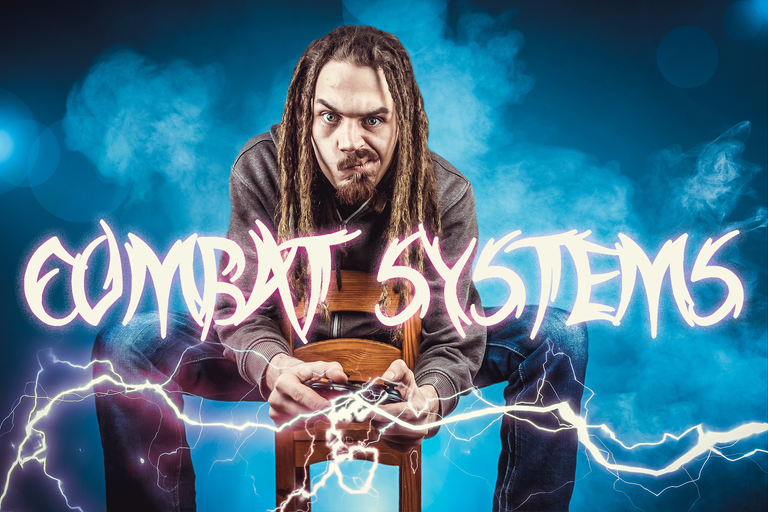 ---

In the early days, combat systems were non-existent. The capabilities of the hardware of the time didn't allow for nuanced gameplay like nowadays. Most of the action games were side-scroller beat-em-ups. And of course: fighting games.
Those were the beginnings. The arcades are where most people discovered beating people up was actually really fun (especially in real-life 😎 (I'm just joking don't ban me thanks)) Soon though, the PlayStation 1 would introduce this thrill to the general public. And we haven't looked back since. 🤤
Throughout the years, devs have blessed us with some truly unique combat systems. Whole genres have popped out of nowhere with combat mechanics at their core. Systems on top of systems on top of systems. 👏👏👏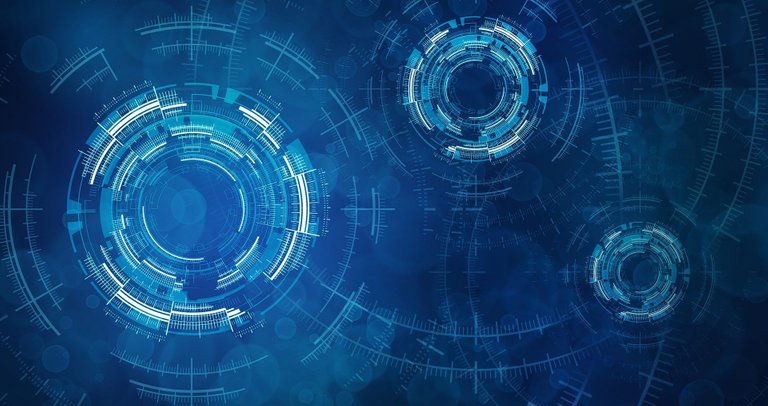 Because the gaming landscape has become so vast, and the conversation so vigorous, we will explore each genre in detail. I will not get into design talk because a) most people find it boring and b) this article is meant more as an overview of the types of combat you can encounter. Not a deconstruction.
So let's go through each of these and see how, and more importantly why, the sausage is made. 🤢
(If you don't know how sausages are made - don't look it up. It's disgusting. This article won't be disgusting. I swear. It's just a phrase, chill.)
🔺 FYI: Not every game that has combat in it, has a combat system. ARPG, RTS, some Open-World games. These games have plenty of combat, but its not systemic. And to divulge more would require a lot more words than I'm willing to write. 😄
🔻 PS: We won't be talking about fighting games here. That's a topic deserving of its own column, and if I added it here it would devour everything else. So we'll leave it for the future and start with the other grand-daddy of combat systems. Namely:
---

Ninja Gaiden | Devil May Cry | God Of War | Bayonetta

I'm not saying the games I list as examples for genres are the definitive best games. They are just popular examples so people understand what we're talking about at a glance. 😇
Like, you would be insane not to mention God Hand in a listing such as this one. But a lot more people know God of War, right? So here we are. Just.Examples.Please.Don't.Kill.Me. 😭
So, Spectacle Fighters (AKA Hack-and-Slash games) are developed with their combat system as their design bedrock.
Non-stop action with heart-pumping content is the goal here. Remember, these are spectacles: the world is ending, Cthulhu is back, and we need that cyber-ninja from Japan to stop him. ☎️ < use the red phone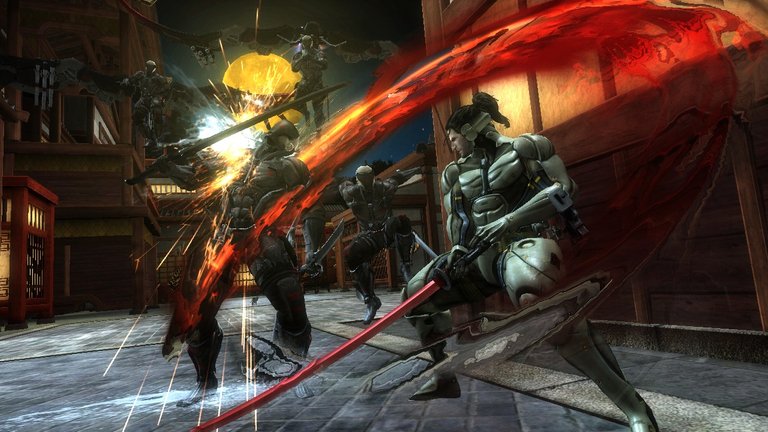 The plot (😂🤣😂) is not the reason you play these games. It's usually campy, corny, and conductive (I needed another 'C' word, ignore that last one 😉). Said reason is the only reason: the combat. // air horn blasts three times
Other genres can get by with a sub-optimal combat system, not this one. It lives, breaths, and dies, by its combat. Usually, however, it lives. As most of these games are truly the epitome of testosterone-pumping thrill. 💪
The fights are tight, crisp to the point of breaking. Your inputs need to be precise and thought out. Target selection is super important, as is battlefield awareness. Laser-sharp reflexes? A must on harder difficulties. i.e. this genre is not for everyone. 😅
🔸 Notable developer: Platinum 🔸
Note: The new God of War is NOT a Spectacle Fighter. It shares more in common with souls-like combat systems. But its other games are Spectacle Fighters, so the new one gets majority ruled out. 😂
Speaking of which.
---

Bloodborn | Sekiro | Nioh | The Surge | Demon Souls

Remember that we are only talking about the combat systems not the genres as a whole.
A lot of genres borrow mechanics from Souls' games. The new God of War for instance, Witcher 3, Hollow Knight, Code Vein etc, etc. Why? Well, From's mechanics are very easy to learn / hard to master - as such they compel both newbies and veterans alike.
---
First off, easy to learn: attacks are clearly defined with combat animation 'tells'. To the observant, they need to merely sharpen up on their reactions, in time they will get it.

Second, hard to master: Keeping that state of mind is no small feat. It set you in a trance that leaves you feeling like the biggest badass when you exit it. Those who enter said trance are masters.
---
Some souls-likes get a bad rep because of their 'difficulty'. But we are only talking about combat systems here. And I doubt any game worth his salt would ever disparage the souls-like combat. It is the fairest, and the most rewarding when doing it right (perhaps Spectacle Fighters are more rewarding for you, to each his own 😉). I personally find this system the most enjoyable.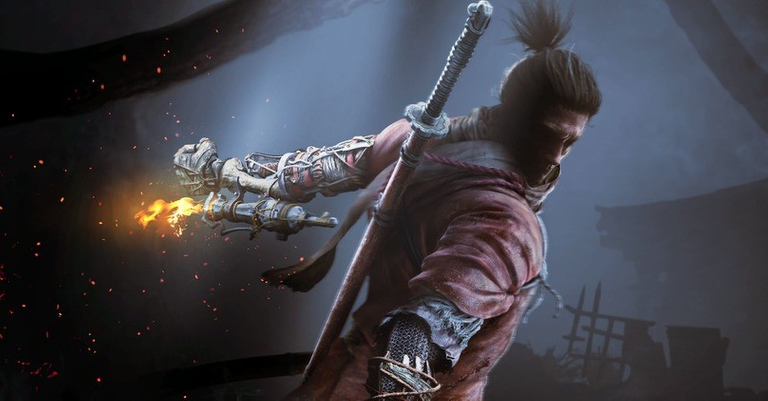 We must note that these games are usually slower, more methodical. Spectacle Fighters are a nonstop guitar riff. Souls-like combat is a chill acoustic guitar solo. Until you miss-time your parry that is and get your head mashed in by a rock troll. Not fun.
🔸 Notable developer: fromsoftware 🔸
---

Batman: Arkham City | Shadow of War | Sleeping Dogs

Anyone ever heard about style over substance? 😁
I like the Batman games, but I despise Arkham Asylum for inventing this 'combat' system. I'll be frank and say that this is IMO the most boring combat system out there. And for a period, it seemed like it would take over the industry. 😨 Thank the Almighty it didn't.
If you enjoy this combat, please don't hate me.
I hate button mashing. This isn't that, but it's damn-well close. In these games, the playable character is doing all sorts of flips and kicks and throws and -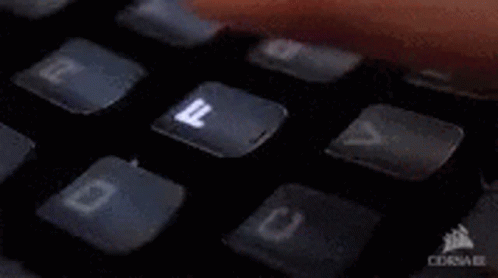 ❔ what's that an attacker? Click ❕ quick fast. Good, good. We weathered the storm. Now, where were we? Ah, yes.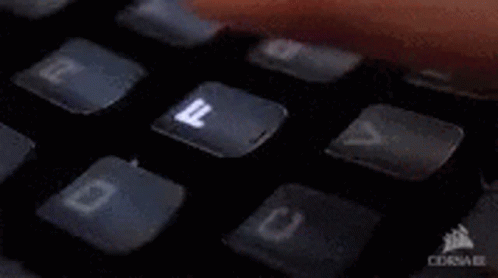 I'm having fun here, of course. 😇 Anyone that has played these games will confess that spamming doesn't work - it's just how I feel whenever I play these types of games. I'd say Sleeping Dogs is the best out of the lot, with the progenitor (Arkham Asylum) being the worst. I remember playing that game and being bored out of my mind. 😴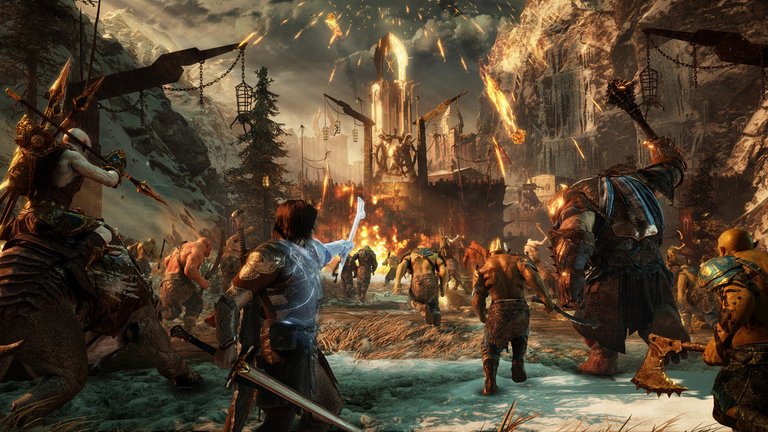 For me, combat is about adaptation. And no, 1 to 2 buttons an adaptation do not make. So, it's the combat system for players that don't like combat systems. Or haven't discovered their joy. If you have only played these types of games, I urge you to give other recommended games in this article a shot. Chances are, you'll lose several months of your life getting pummeled and absolutely loving it. 🍻
🔸 Notable developer: Rocksteady 🔸
---

There are various types of combat systems, but they tend to be in-betweeners. It would be amiss not to mention some of them. 🔽🔽🔽

Prince of Persia: Warrior Within: Upfront - this is my favorite game of all time, dependant on my mood it could be Top 3, but no lower. Was this because of its amazing combat system, or because I played it in my formative years? Definitely the latter. 😋 For 2004 tho? Shiiiiiiiiiiiiiieee. I would classify it as a subdues Spectacle Fighter. You can use the environment, duel-wield, throw your weapon and pick up your enemy's. It's great and it holds up to this very day, and that's all you need to know.
Hollow Knight/Guacamelee!/Dead Cells: I considered having a separate category for 2D games, but there wasn't much to say. We've only talked about 3D fighters here, but that's only because if I really decided to dig deep into this topic, it would be a 4k word essay. And ain't nobody got time for that. The combat systems in these games can stand toe-to-toe with the best of them. Lacking the 3rd dimension only means the developers can focus on polishing even more. As a result, the three mentioned here have really tight controls, where the slightest miss-step can spell your doom, all too soon (c ya tomorrow at noon, bish). NOTE: Fighting games not included, Metroidvania games seem to have the best 2D combat. 🤷‍♂
FPS Games: I originally planned on not mentioning FPS games at all, but they deserve a small mention at least. Most can't classify as having combat systems, because FPS games rely on precision, and that's a skill of its own. If you want to talk about combat systems in FPS, then you need to talk about the Arcade Shooters: Quake, Doom, Unreal Tournament, etc. The new Doom game in particular has a lot of design akin to the games we've mentioned above. But these are most certainly a diversion, and not to be compared with the other games in this piece.

To surmise we talked about grand-scale epic fighters that require quick reflexes. We then transitioned into more slow-paced, pattern-based combat. And finally, we talked about the fake-combat system. 😪
And these are just general statements. There are a lot of games with unique takes on each of these systems. Some of them might even create genres of their own as the souls-games and Arkham did. But as an overview? Yeah, this will do.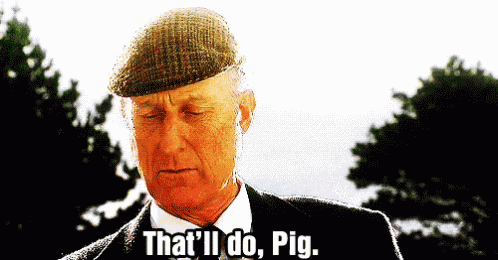 I actually wrote this one relatively quickly. I only recently talked with a bunch of friends on the topic, so the write-up was easy since I'd already summed up my thoughts.
Hope it was as entertaining to read as it was to write. 😁
Shout-out to the 🍕PIZZA🍕 gang, 🤙 gang. 🤙
👊 Follow me on my HIVE blog | Twitter 👊
Image sources: 1 | 2 | 3 | 4 | 5.
Have a great start to your weekend folks! 🙌
---
---