Ravi Shankar, The Legend Of One Century Of Fusion Music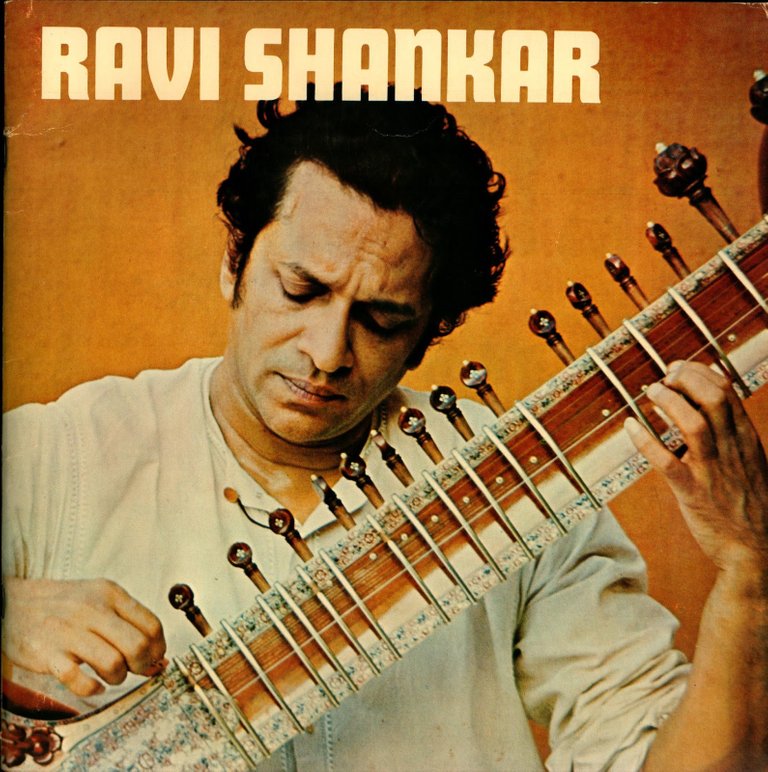 source
Everybody knows Ravi Shankar.
No? Sure? What about The Beatles? What about The Rolling Stones, The Byrds and The Animals? Or Nora Jones? By the way, Nora Jones is his daughter. Great singer!
Still not ringing a bell?
Goerge Harrison took lessons by Ravi Shankar. Jimi Hendrix, Roger McGuinn and David Crosby were influenced, too, like we all are influenced by the wonderful Indian music called raga.
You can hear the string instrument, the sitar, in many songs from the 60s and 70s. Nowadays, it is everywhere. Spiritual movement brings the sound of Indian raga to almost every event.
One of Shankar's wonderful quotes about music:
"How does one put the spiritual significance of music on paper? Music transcends all languages and barriers and is the most beautiful communicative skill one can have. Music makes us all experience different emotions, or the Navarasa as we call it. Different types of music, whether it is vocal or instrumental, Eastern or Western, Classical or Pop or folk from any part of the world can all be spiritual if it has the power to stir the soul of a person and transcend time for the moment. It makes one get goose-bumps in the body and mind and equates the highest mental orgasm and the release of grateful tears!"
He influenced, brought musicians together (fusion music) and spread a beautiful philosophy for eight decades. The second half of the 20th century was full of inspiration from Ravi. If you take his lifetime, almost a century, he passed away just some blinks ago but left his great spirit in our souls. Anoushka Shankar, Ravi's daughter, is a sitar player and keeps the influence of Indian music philosophy.
In that way, I wanted to share this with you, musician fellows.
One of the most stunning videos I know is the live concert at The Monterey International Pop Festival in June 1967. Ravi, in synergy with Ustad Alla Rakha (Tabla) and Kamala Chakravarty (Tambura) put their magic in front of a very well known audience.
Ravi Shankar at Monterey Pop (June 1967)
Here is something from my collection, a leftover from someone else's collection many years ago. Unfortunately, I can't track the original source. I uploaded it recently on YouTube Music. Hopefully it's working. From minute ~50 the fusion starts:
Ravi Shankar, Music of India & Fusion
Some infos about Raga and Shankar:
When The Sitar Became America's Obsession
More inspiration of Ravi, produced by George Harrison:
Literaly; Sitar Metal (the second sounds a bit like Animal As Leaders):
From slaping to ragaing
&
Sitar Metal - When Time Stands Still
Last, detour to stoner rock, and not least:
Colour Haze, with their album Tempel
Wish you a good journey.
Rock'n'Roll
---
---