Primera Iniciativa de la Comunidad de Mundo Virtual / 1er Aniversario cargado de Fuerza Solidaria
El pasado 23 de julio se cumplió el primer Aniversario de la Comunidad Mundo Virtual, por lo que es motivo de plasmar unos versos en prosa:
Un Mundo nuevo vino a llenar todo este espacio compartido.
Y aunque es Virtual navegamos para encontrar buenos amigos.
Por eso es allí donde yo me arrimo.
En un ambiente fraternal y solidario.
Nuestro amigo el gran Leo nos ha unido.
---
July 23rd was the first anniversary of the Virtual World Community, so it is a reason to write some verses in prose:
A New World came to fill all this shared space.
And even though it is Virtual we sail to find good friends.
That's why I approach.
In a fraternal and supportive environment.
Our friend the great Leo has brought us together.
---
Llegué a la comunidad de Mundo Virtual quizás gracias al algoritmo de youtobe que lo puso en mi navegar buscando alternativas en la Red de Hive, desde entonces se ha convertido en una guía fundamental en esto de andar descubriendo nuevas oportunidades en la blockchain y más específicamente en Hive.
Conocí y me ayudó muchísimo a entrarle a Hashkings, a entender su economía, pero además de sentir seguridad por estar en juegos que se mantienen de manera muy sostenida, eso es algo que se agradece. Les invito a seguir su canal YouTbe https://www.youtube.com/channel/UCMLA7C76MNHtSnBJKJGN3LA en su comunidad están dando aún un pack de inicio de Hashkings.
---
I came to the Virtual World community perhaps thanks to the youtobe algorithm that put it in my browser looking for alternatives in the Hive Network, since then it has become a fundamental guide in this to go discovering new opportunities in the blockchain and more specifically in Hive.
I met and it helped me a lot to get into Hashkings, to understand its economics, but also to feel safe to be in games that are maintained in a very sustained way, that is something that is appreciated. I invite you to follow their YouTbe channel https://www.youtube.com/channel/UCMLA7C76MNHtSnBJKJGN3LA in their community they are still giving out a Hashkings starter pack.
---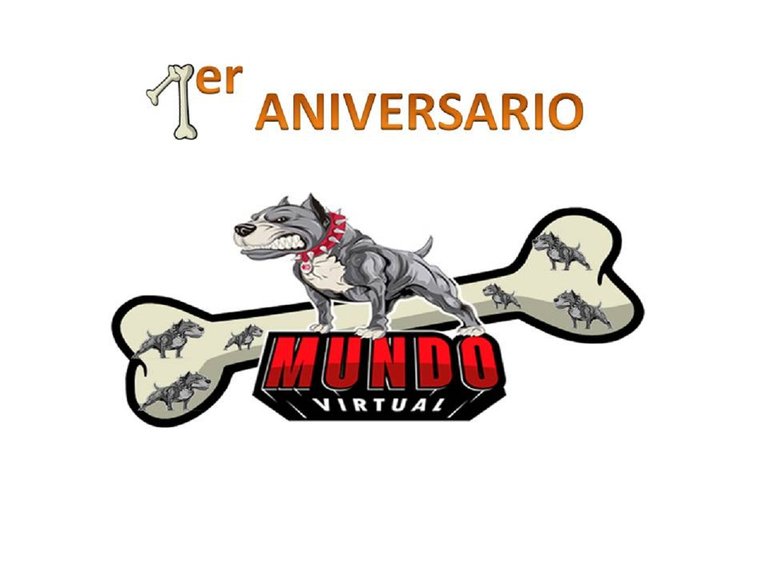 Imagen tomada del Discord de la Comunidad Mundo Virtual.
Image taken from the Discord of the Virtual World Community.
---
La mejor manera que tengo de describir a la comunidad de Mundo Virtual, es que la caracteriza una ENORME FUERZA SOLIDARIA. Es lo que más deseo resaltar en este post, pues para quienes estamos en el mercado cripto, sabemos que este mundillo suele ser maliciosamente voraz, por ende pertenecer a la comunidad de Mundo Virtual me genera un entusiasmo positivo, en fin, esto es lo que realmente más me gusta.
Por otro lado, sintiéndome tan a gusto, no veo, o hasta ahora, no encuentro algo que no me guste, así que de momento no me atrevo a hacer alguna propuesta de cambios dentro de la comunidad.
---
The best way I have to describe the Virtual World community is that it is characterized by a HUGE SOLIDARITY FORCE. This is what I want to highlight the most in this post, because for those of us who are in the crypto market, we know that this world tends to be maliciously voracious, therefore belonging to the Virtual World community generates a positive enthusiasm, in short, this is what I really like the most.
On the other hand, feeling so comfortable, I don't see, or so far, I don't find something I don't like, so for the moment I don't dare to make any proposals for changes within the community.
---
Lo más interesante que ha pasado
Algo a tomar en cuenta para querer ser parte de Mundo Virtual, es la iniciativa de ir más allá. La experiencia adquirida en este tiempo y una visión de largo plazo en crecimiento ha explotado en la creación de una economía dentro de la comunidad de Mundo Virtual.
Nace así el Token Hueso, que no es más que la acuñación como recompensa del Token Hueso en el servidor Discord de Mundo Virtual.
---
The most interesting thing that has happened
Something to take into account for wanting to be part of Virtual World, is the initiative to go beyond. The experience gained in this time and a long-term vision of growth has exploded into the creation of an economy within the Virtual World community.
Thus was born the Bone Token, which is nothing more than the minting as a reward of the Bone Token on the Virtual World Discord server.
---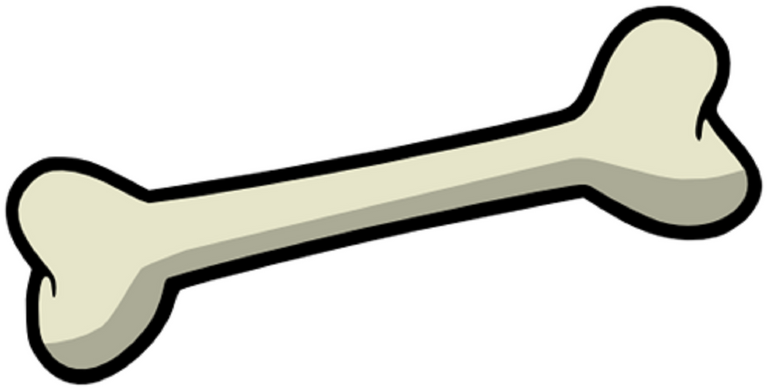 Imagen tomada del Discord de la Comunidad Mundo Virtual.
Image taken from the Discord of the Virtual World Community.
---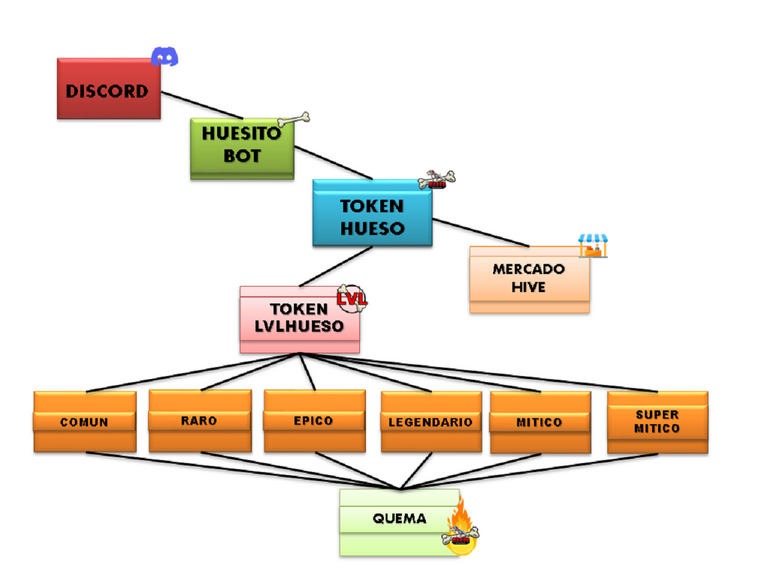 Lo que está pasando y lo que vendrá
What is happening and what is to come
---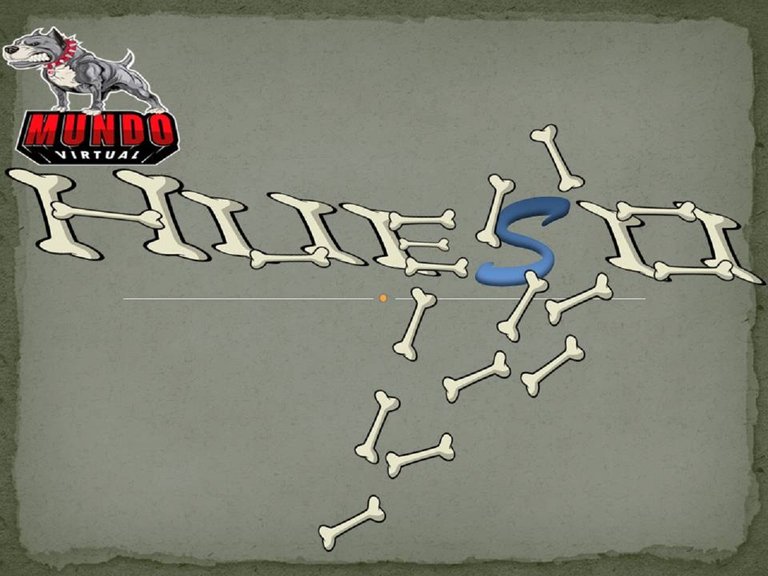 Imágenes tomadas del Discord de la Comunidad Mundo Virtual.
Images taken from the Virtual World Community Discord.
---
Es un proyecto con una economía en pleno desarrollo, con un sistema de acuñación no inflacionaria que posee mecanismos de quema, interactúa con la Red de Hive. Tiene ya varias utilidades: Para Curación de Contenido, es comercializable en los intercambios y DEX de Hive, recompensas en una pool general, interactúa para la compra en NFTMART, obtención de sistema de niveles a través de la tokenización de niveles de rareza más bonificaciones. No voy a detenerme a explicar a detalle el funcionamiento, pues lo dejaré para otro post. Pero les invito cordialmente a pasearse por el Discord https://discord.gg/QegeRh3n allí serán cordialmente atendidos, extiendo esta invitación a @haisesassaki y @nerdvana.
De cara al futuro, espero ser parte de un nuevo juego en Hive, de gran crecimiento y expansión con un ecosistema del token Hueso, en donde sus usuarios puedan no sólo interactuar, sino que puedan mintear sus propios NFTs de utilidad. Hay mucho camino que andar, sin pisa pero sin pausas.
---
It is a project with an economy in full development, with a non-inflationary coinage system that has burning mechanisms, interacts with the Hive Network. It already has several utilities: For Content Healing, it is tradable on Hive exchanges and DEX, rewards in a general pool, interacts for purchase on NFTMART, obtaining leveling system through tokenization of rarity levels plus bonuses. I will not stop to explain in detail how it works, as I will leave it for another post. But I cordially invite you to visit the Discord https://discord.gg/QegeRh3n where you will be cordially attended, I extend this invitation to @haisesassaki and @nerdvana.
Looking ahead, I hope to be part of a new game in Hive, a game of great growth and expansion with a Bone token ecosystem, where its users can not only interact, but can mine their own useful NFTs. There is a long way to go, slowly but surely.
---
Así que a todos los huesudos, a acumular y a cuidar sus huesos. Hasta la próxima y gracias por leer mi contenido.
---
So to all the bony people, build up and take care of your bones. Until next time and thanks for reading my content.
---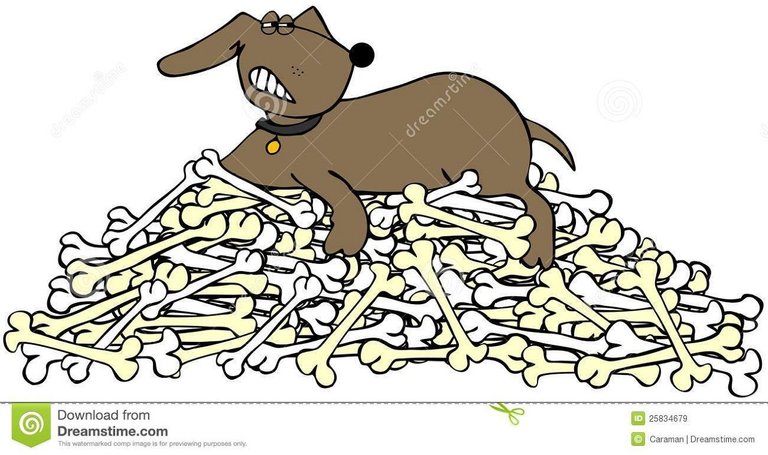 Fuente de imagen
Traducido con www.DeepL.com/Translator (versión gratuita)
Translated with www.DeepL.com/Translator (free version)
---
---