dCity 🏘️🏚️:: My strategy for dCity in game token SIM...

Hey All,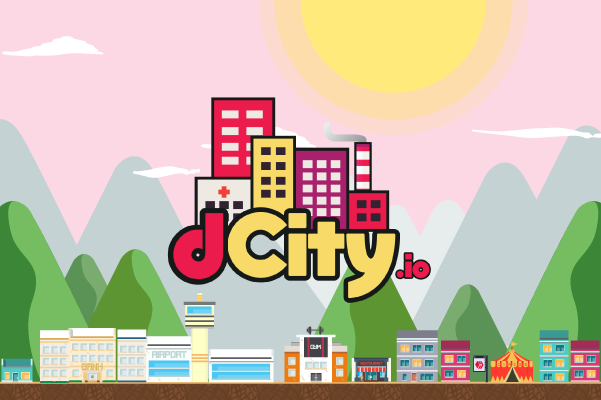 dCity, is an interesting, mathematical and trading game based on non-fungible [NFT] tokens available on Hive-Engine. I have been building my dCity for quite some time now and surprisingly my dCity is earning me good rewards in the form of $HIVE daily.

My daily rewards as seen from the above image is touching almost 2 HIVE daily. Just checkout the SIM HOLDing rewards which is 1.4+ HIVE being rewarded for HOLDing 3+ Mil. SIM. Here is a quick quick of my dCity dashboard and its overall value in terms of SIM; which is 17+ Mil SIM.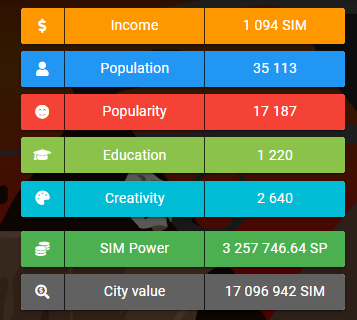 When we swap this 17+ Mil SIM for HIVE, it would be somewhere around 6k+ $HIVE worth and this will keep growing as the price of $SIM token increases. A decrease in price would reflect as well and the value of dCity will decrease as well.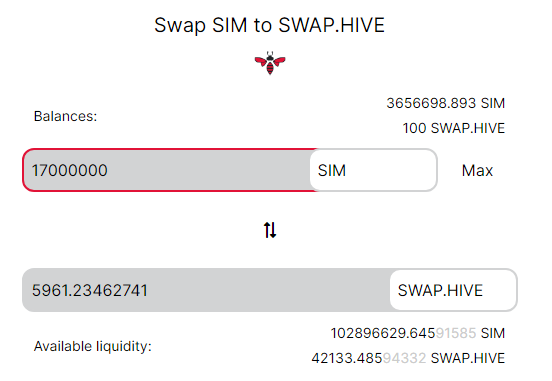 So as of writing this article my dcity worth is 6K+ $HIVE and at current price of $HIVE which close to $0.50+ this would be aprrox. $3K+. My plan forward with dCity is simple. I am going to focus on enhancing my SIM HOLDing. Right now, I have a SIM HOLding about to touch 4 Mil. I want to get to a point to have at least 5+ Mil SIM in my wallet. This would further increase my SIM HOLding rewards and probably would get me close to 2 $HIVE daily rewarded.

The other thing that I am trying out is building my card assets and primarily focusing on the cards that have a rarity of 1% and even lesser. I love Animation:: CLOUDS and FISH NFTs so off lately have been picking up these NFTs from the market. Finally, if I were to summarize in one liner..
Staking SIM and Buying NFTs with a rare print %age i.e. 1%
image courtesy:: dcity, beeswap
Best Regards
---
---