Evmos Rektdrop Airdrop, Eligibility and How to Claim it?
Hey All,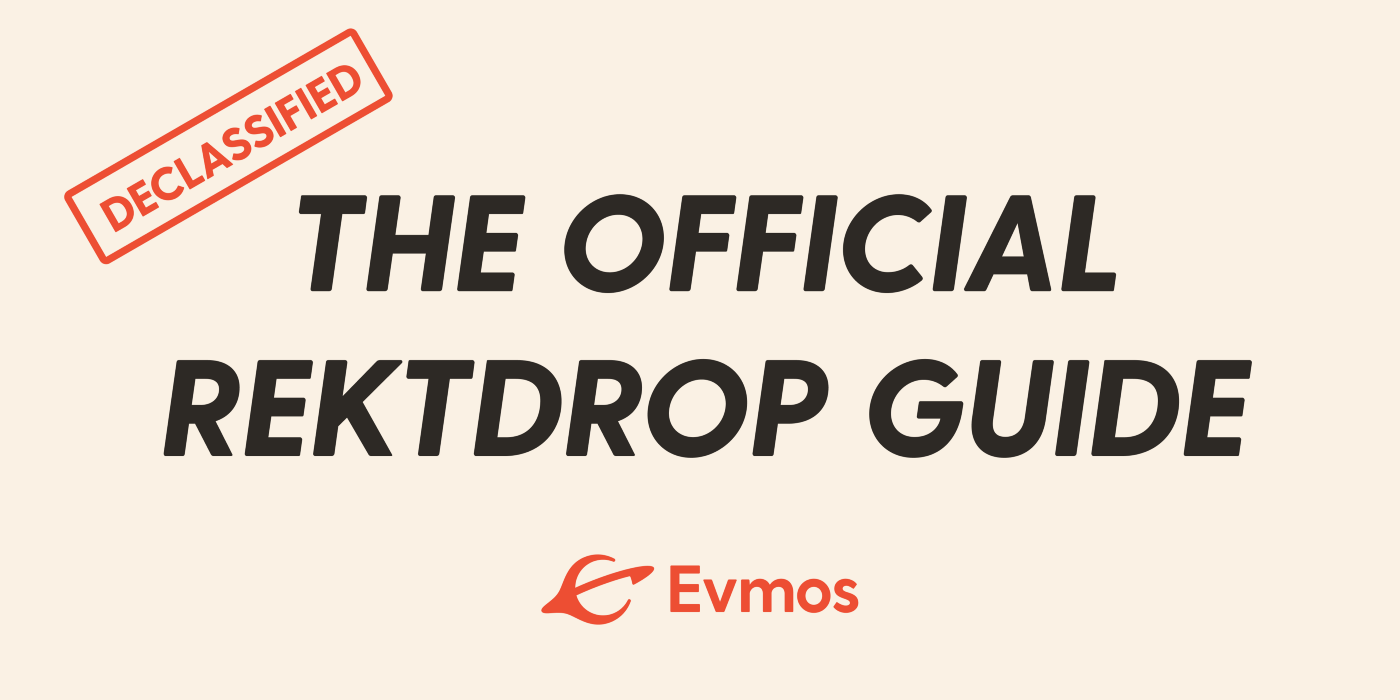 The Evmos team recently announced about Claiming your Evmos Rektdrop. In the guide you find all the details about the Eligibility and How to Claim Evmos Rektdrop Airdrop tokens.
The snapshot for the Rektdrop was taken November 25th, 2021 at 19:00 UTC and a whopping 100 million EVMOS tokens have been airdropped to 2 million eligible recipients.
The claiming of your Rektdrop i.e. EVMOS tokens, you will need to perform four claiming actions on the Evmos blockchain.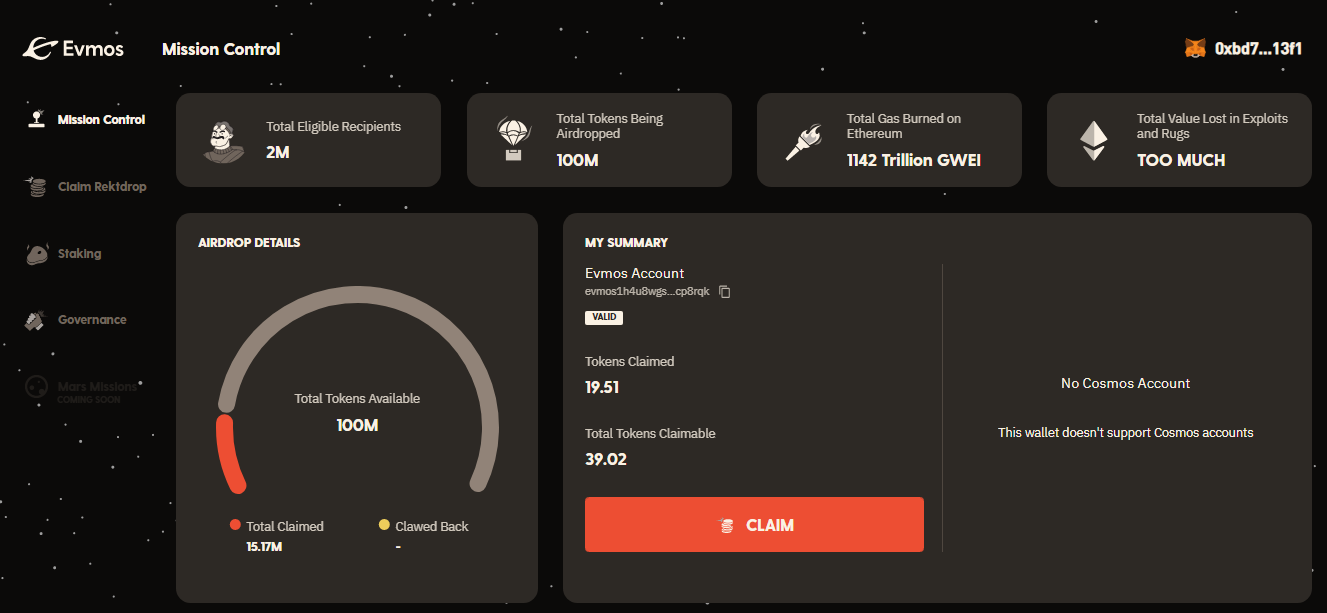 Since, I have interacted with the ETH network a couple of times via my meta mask wallet. I was eligible for the EVMOS airdrop tokens. As seen from the above image, I am eligible for 39 EVMOS tokens that is worth $156 as of writing this article.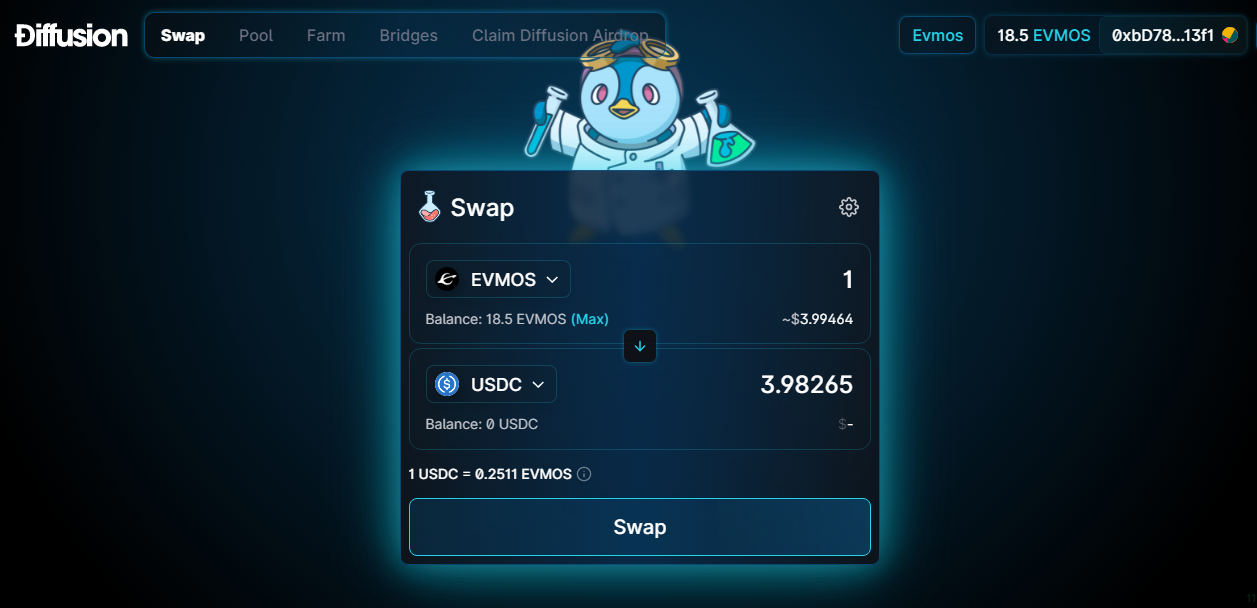 1 EVMOS is bring traded for close to $4 on the app.diffusion.fi I am sure most of the people here on the @leofinance community would have interacted with ETH blockchain and would have paid those hefty gas fees can check out if they are getting these EVMOS tokens airdropped.
How to Claim EVMOS tokens?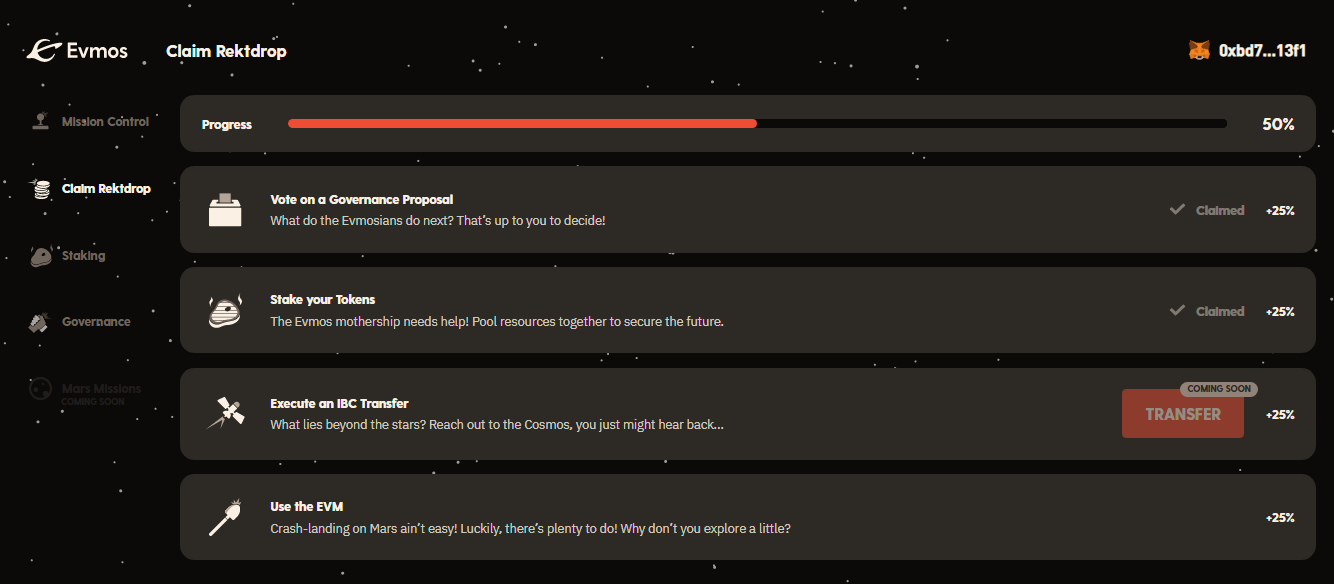 All you need to do is visit the EVMOS APP connect via the Metamask wallet and click claims to see if you are eligible for the EVMOS tokens airdrop. If you have not added the EVMOS network to metmask, then you will need to add the network first and then connect to the EVMOS app to check the eligibility. Following is the the link via. which you can add the EVMOS network to the metamask. EVMOS to METAMASK
Finally, if you have provided liquidity on Osmosis blockchain then also you would be getting the EVMOS tokens airdrop. To see the full list of users eligible for the airdrop check - This ATOM, OSMO, ETH Airdrop is Better than a Stimulus Check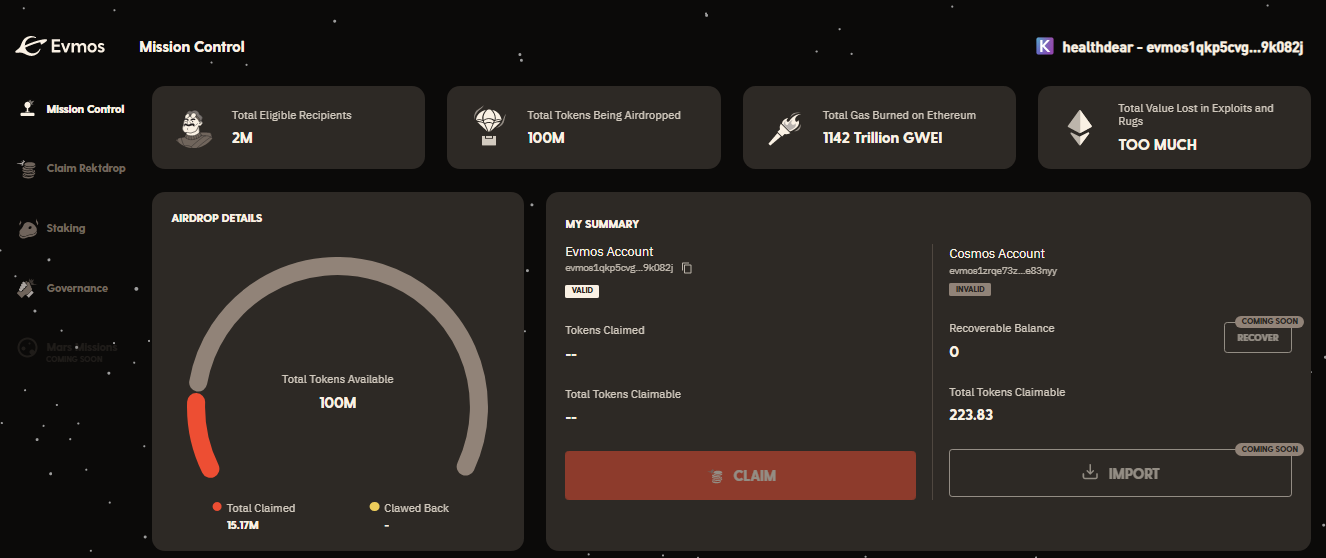 I still need to figure out, how to claim your Evmos Rektdrop with Keplr. As, I had provided liquidity on the Osmosis blockchain and when I login to the EVMOS app via the Keplr wallet, I see that I am eligible for 220+ EVMOS worth $880+ but currently not able to import my Rektdrop claim from Keplr to a valid Evmos address on MetaMask. Maybe, I am missing something or its still yet not enabled as it says coming soon so fingers crossed if I get these 220 EVMOS tokens that would be so nice... who doesnt like free money and that too which is close to $1k.. keep the Airdrops coming In....
Did you provide LP on the Osmosis blockchain? Or paid heft ETH gases? just check if you have got the EVMOS tokens airdrop and enjoy the free money...
Image Credits:: app.evmos.org, evmos.blog, app.diffusion.fi
Best Regards

Posted Using LeoFinance Beta
---
---