Leofinance:: My first thread, experience & How I see #threads moving forward...

Hey All,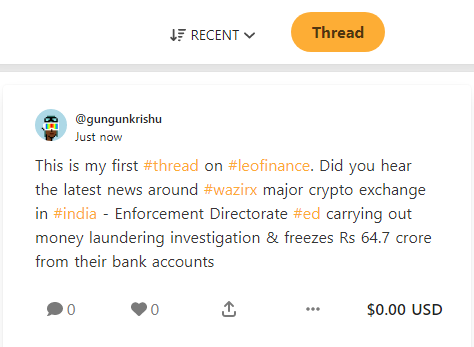 The buzz of the town is #threads on leofinance. So why not give it a try and see how easy it is to create #threads on leofinance, experience it and see it for yourself the #threads that interest you. And the simplest way to experience anything new is just by exploring and trying out the new feature of a product or a platform.
Top 10 Threads ATM...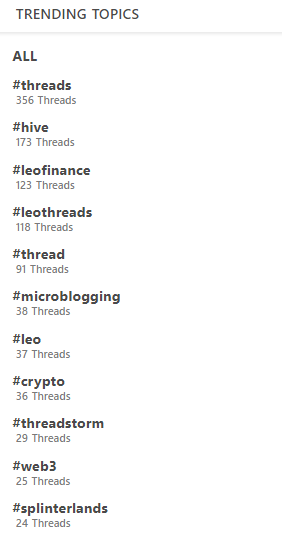 Here is the list of top 10 #threads and most of it currently has to do with the hash tag mainly being used on the leofinance portal. Over a period of time, we would see the focus shift to the latest news, trends, crypos, airdrops, web3, blockchains, etc etc.. This should be interesting to see those discussions, which interest people and they get most of the information from that specified #thread when they look into it.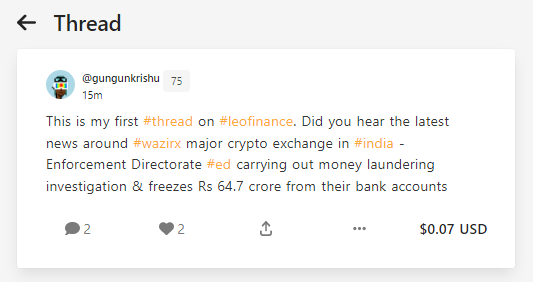 And its not been 5 minutes that I posted my first thread and I already have a reward of $0.07 cents. Where in the world do we get these rewards for micro blogging. I don't see any such platform rewarding its users other than #thread on leofinance.
The pace at which we are seeing the activity and new #threads being created the day is not far where we would start seeing all the crypto news around #leofinance, #threads, #microblogging on #hive #blockchain. Extremely, excited to how this churns out in near future. And looking forward to spread the word of #threads and do my part via contributing in the best possible manner so that it helps the community grow...
Image Courtesy:: leofinance

Best Regards
Posted Using LeoFinance Beta
---
---