Splinterlands :: Rental Income Bought me 100 Packs of Chaos Legion & Plan Ahead...

Hey All,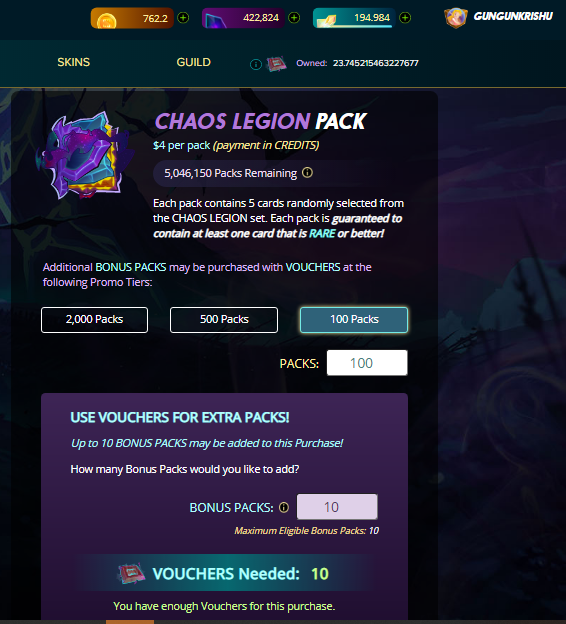 Its been a while that I had rented out all my Splinterlands assets/cards and had been earning DECs as rental income. I had been accumulating DECs and waiting for an opportunity to do something with it. Earlier had plans to swap it for splintershards (SPS) the governance token and leverage it to buying riftwatchers
My bad luck that I could enter the pre-sale though the sale was historic as the pre-sale Riftwatchers card packs was sold out in less than two minutes and to be precise in 1 minute and 39 seconds - 500,000 packs vanished; just sold out that quick - Check Riftwatchers: Success here.
Anyways lets come to the main point of my rental income in the form of DECs. Now that I could not enter the pre-sale, I thought of going full into buying 100 Packs of Chaos Legion along with VOUCHER so that I get the 10 Bonus packs as well. Here is the status of CL packs that I had which is 1250 Packs before the purchase
Status Before Chaos Legion Purchase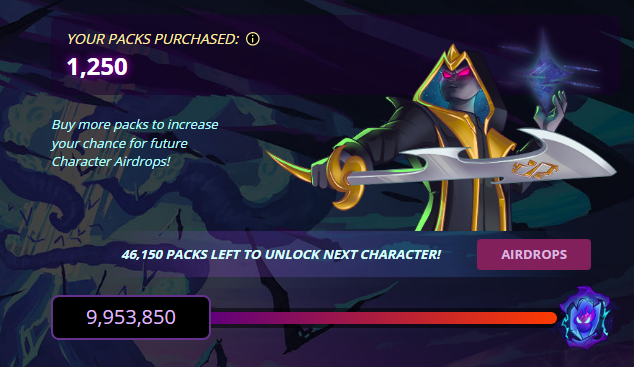 And here is the current status of 1360 Packs after the purchase. The main reason I decided to buy CL packs is coz. of 10 Million Chaos Legion Sale is Approaching & that will unlock the 10th card to be airdropped. The total supply of CL packs is 15 million and at every 1 Mil. card pack sold there is a new card unlocked and airdropped to players based on the cards pack they have purchased.
Status After Chaos Legion Purchase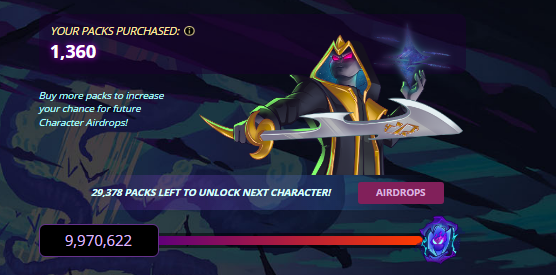 This recent purchase of mine for 100 CL packs would guarantee me at least 2 cards being airdropped and if I am lucky I may even get a Gold Foil card airdropped as well. Currently, I have 136 CL packs to open as seen from the following image.

I am not opening them as I need to buy Legendary and Alchemy POTION first so that it increase my chances of getting/receiving legendary or a Gold foil card.
Rental Income Summary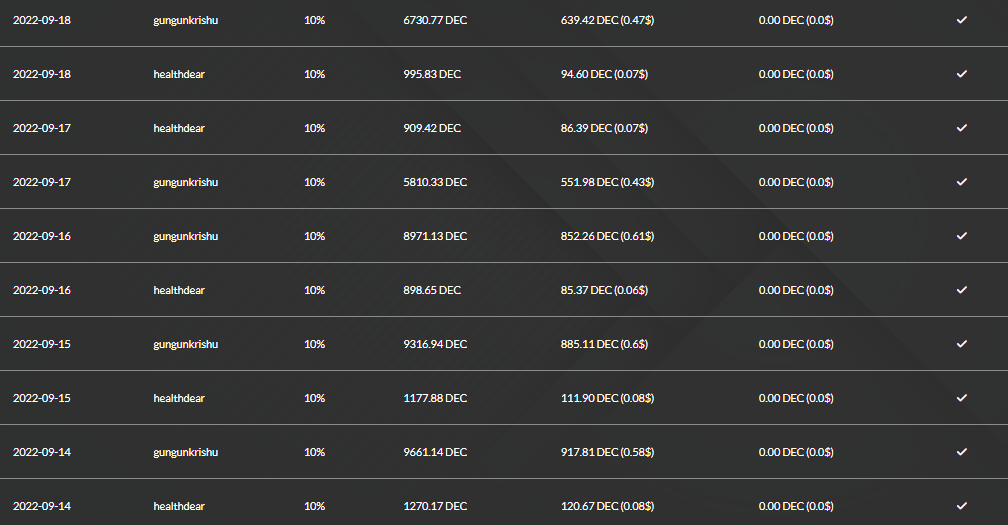 Rental income got me these 110 CL packs and it continues to add DECs to my wallet daily. You HODL Splinterlands cards and if you decide not to play then also you can earn passive income - just rent out your cards. I leveraged Splex.gg - Activated for My Splinterlands Cards - Earning More DECs now - Check How?.
The plan I have here is to continue renting out my cards. So far my rental income would be around $10+ daily and at times I am even making $15+ when we are close to the end of the season reward day. Its good to see DECs pouring in and buying assets like these via the passive income is great.. Its a great feeling when you see for yourself that your passive income allows you to buy something that you were looking forward to buy and you didn't had to put in that extra cash from your pocket.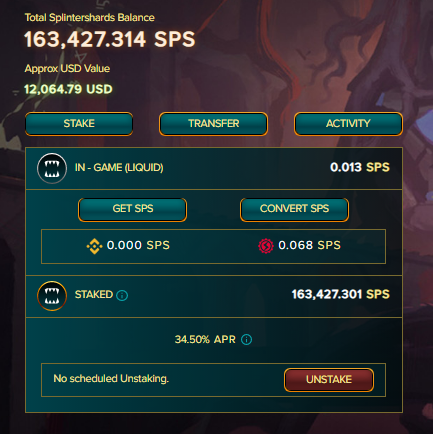 The next target, that I have for my DECs rewards is to buy in SPS and stake it. I am targeting 200K+ SPS by end of this year. Therefore DECs passive income definitely is going to play an important role here to buy me that SPS and help me achieve my GOAL of 200K+ Staked for SPS...
#splinterlands #rentals #cards #sps #riftwatchers #packs #sale
Image Courtesy:: splex, splinterlands

Posted Using LeoFinance Beta
---
---