Splinterlands :: RUNI Investment, Strategy Ahead & How to Stake RUNI?
Hey All,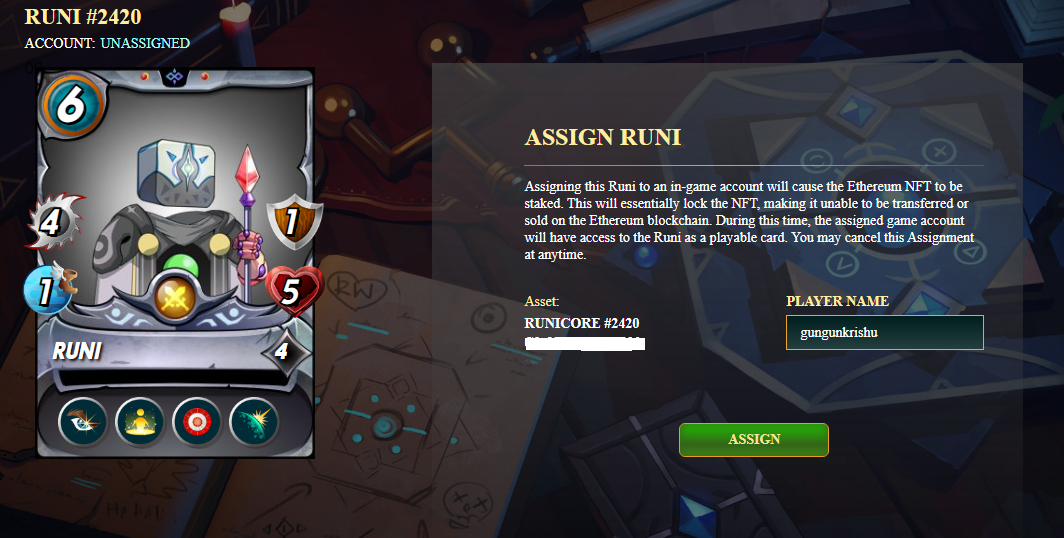 Yes, I did manage to buy One Splinterlands - RUNI from the OpenSea Market.. Incase if you are not aware what RUNI is then let me tell you that RUNIs are the Splinterlands' first PFP NFT project and will be an extraordinarily unique play card in the game along with other uses cases that will allow players to stake, and employ RUNIs on LAND that will provide some special and unique benefits to the production of the plot. For all these reasons, I got excited to buy RUNI and had bought ONE RUNI in the month of November, 2022. Also did a post around it when I bought the RUNI; check the post here - NFT RUNI Bought Finally...
Bought RUNI for $250+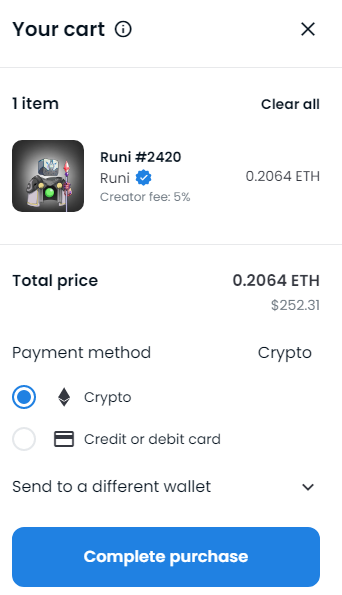 At that point in time, I had bought RUNI for close to $250+ and since then it has been there on the Ethereum Blockchain. In total out of 6500 Runi to be minted, there were only 3521 RUNIs minted and the unminted RUNIs were lost forever! The minting ending on Friday, November 25th, 2022. Ultimately this process of unminted RUNIs and removing them made RUNIs more scare. And Right now you can only get a RUNIs from OpenSea market for 0.23+ ETH.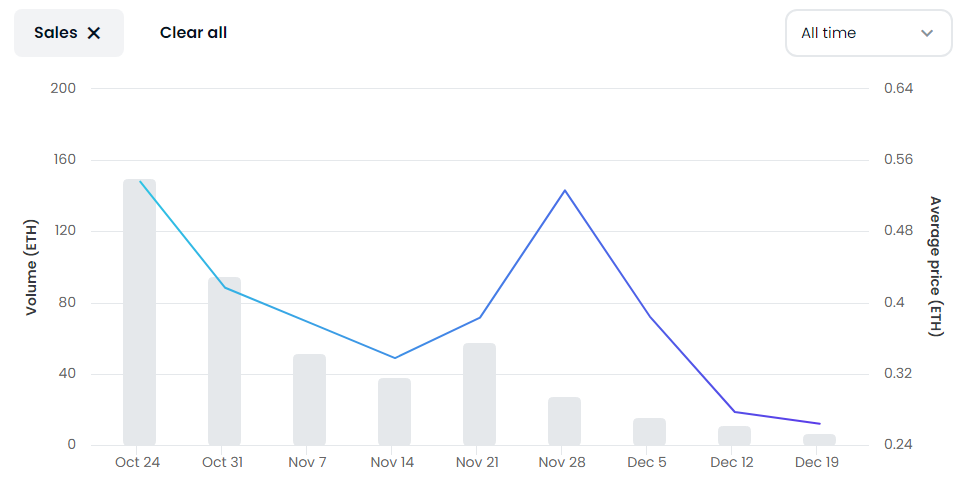 Also, what I have been observing is that sales of RUNI has been declining. From its peak in October, 2022 where the sales of RUNI was almost touching 150 ETH. We are now seeing the sales decline to 6+ ETH only as on todays date i.e. 27th December, 2022. Here is some stats from the OpenSea market around RUNI overall volume, floor price and best offers available and other details::

We have close to 40% unique owners and out of all the minted RUNI NFTs 5% of it has been listed for SALE and most of the RUNIs has been staked so that can be played in the Splinterlands Game One of the main reasons that I bought RUNI was associated to its utility that we would have in near future were would be able to stake RUNI directly to a plot of land and that would provide some special and unique benefits to the production of the plot. I am a product owner of a Tract which is like 100 plots; so definitely its going to be a great asset to HOLD RUNI and bring value to all your plots/land. If I consider my invest of $250+ in RUNI so far there hasn't been any profit. Since, I have not staked RUNI and nor do I intent to as I have rented out all my splinterlands cards. And with RUNI currently you cannot rent it out, therefore there is no profit to users who have rented their cards deck out. There was a point where I was also planning to buy one more RUNI with my sales proceed from $GLX. But this unfortunately didnt work out as I redirected the $GLX sales to buying $SPS... which I think was a better move as opposed to buying another RUNI. For now I will just HOLD the RUNI on the Ethereum Blockchain and there is no intentions to selling this card out. As I stated when we have the Land expansions come out this RUNI is going to be much worth then and will be more in demand which ultimately is going to being surge in price of RUNI... so at the moment with RUNI my strategy is HOLD and Wait...
How to Stake RUNI?

I thought it would be nice to showcase as to how one can stake their RUNIs to play them in the game. As I had a hard time figuring out - how to stake RUNI?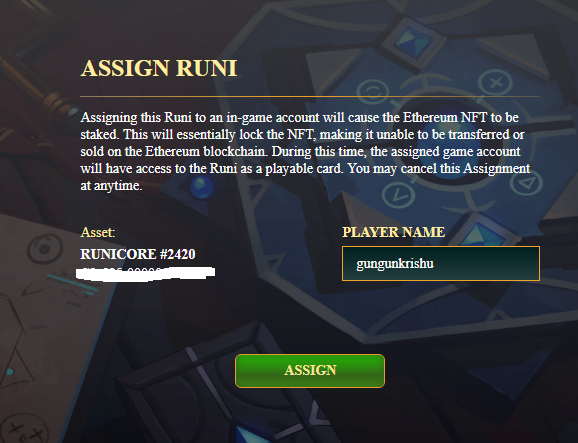 Simply visit the Manage Runi Page & Click Assign Button to confirm the transaction on the Ethereum Blockchain to stake your RUNI & this would allow you to Play RUNI in the game. This would cost you some gas in ETH, so make sure you have sufficient ETH to pay for the gas. If you many multiple RUNIs then you use the Player Name box to enter the user/account name where you want to have RUNI played with. I have big hopes from RUNI and am looking forward to some more real uses cases for HOLDing RUNI.. It would be nice to see RUNI being able to be rented out as well. This should bring in more value to RUNI and at the same time bring extra passive income for players who have rented out their splinterlands card.
RUNI Investment, Strategy Ahead & How to Stake RUNI?
#splinterlands #sps #runi #sps #staking #eth
Image Courtesy:: splinterlands, opensea

Posted Using LeoFinance Beta
---
---