$REBUS - Airdrop Claim and How to Add $REBUS to Metamask details...
Hey All,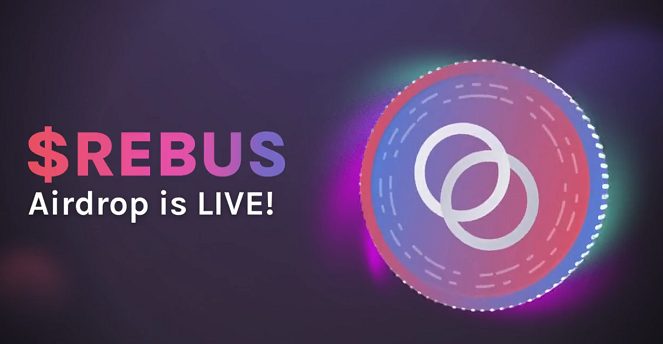 The claim for the $REBUS Airdop is now live on Rebuschain App. With regards to the eligiblilty and $REBUS token distribution rule; refer my earlier post on it Here - Rebus Chain Airdrop - Who is eligible? And $REBUS token distribution rule... In a short note, folks who had staked the following tokens before July 14th, 2022 ::
$ATOM, $OSMO, $EVMOS $WAX
are eligible for the $REBUS Airdrop. I had $EVMOS staked and this made me eligible to receive 750 $REBUS tokens.

There would be only 1 Bil. $REBUS tokens minted. $REBUS motto is to work towards and bridging the gapes between - TradFi and DeFi bringing them close to each other. For more details on the project $REBUS check Rebuschain

Steps to Claim $REBUS
1 - Visit Rebus App
2 - Connect to wallet via Keplr, Metamask and other wallets
I had used my Metamask wallet and hence to add $REBUS to Metamask refer the details in the following image::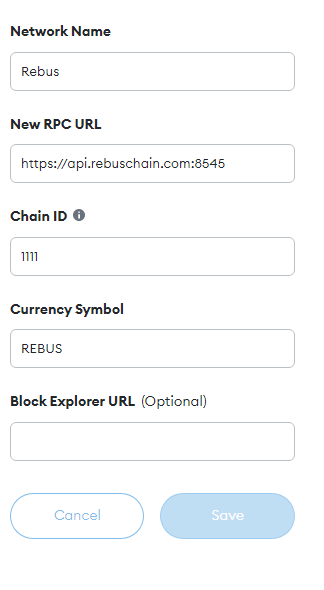 click save and then connect via Metamask.
3- Follow the missions to complete all, right now you can only stake and vote at this stage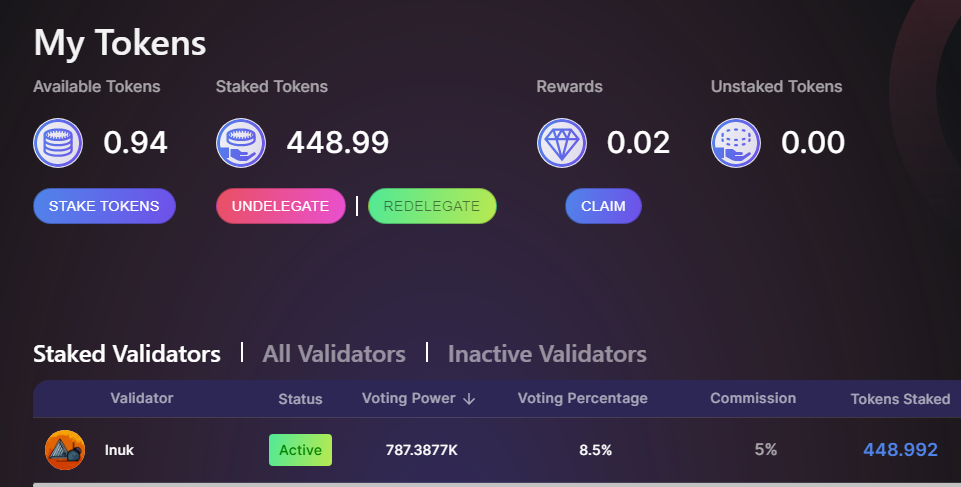 4 - Final step get your $REBUS & stake it if you want...
I staked all my $REBUS tokens to Inuk Validator and further receive staking rewards. As seen from the above image I already got some stake rewards in the form of $REBUS tokens.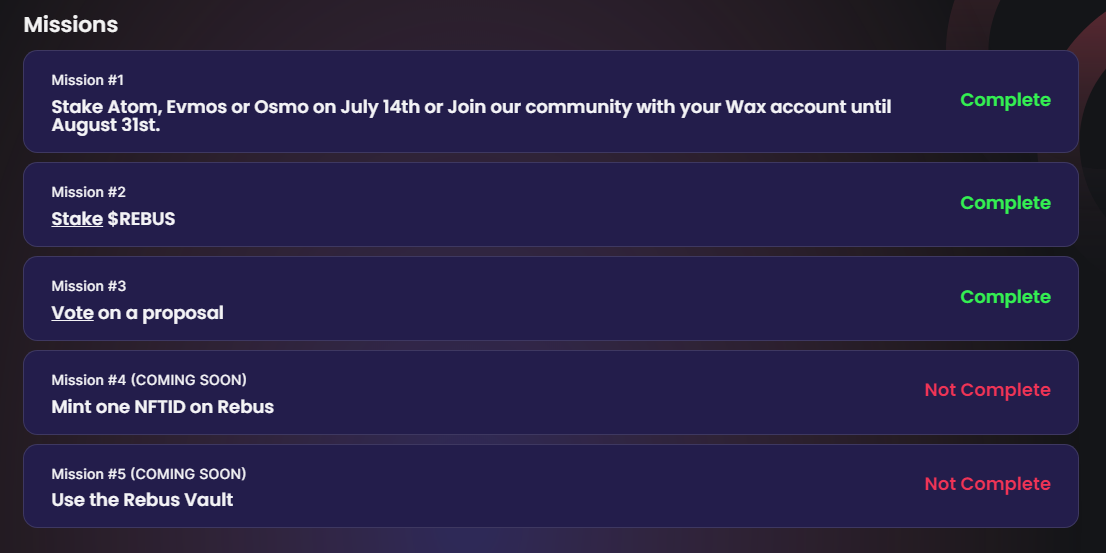 There is no plan to sell these tokens and I'll continue to stake all the remaining $REBUS tokens that I will get from completing the missions that are left. Still there is 40% mission to be completed which involves, minting NFT and using $Rebus vault coming soon..
Image Credits:: medium.com, Rebus, app.rebuschain.com, metamask
Best Regards

Posted Using LeoFinance Beta
---
---