Waiting on Binance For Withdrawal of BUSD - Reset of 2FA Operations Doesn't allow you to Withdraw Your Tokens Until 48 Hours...
Hey All;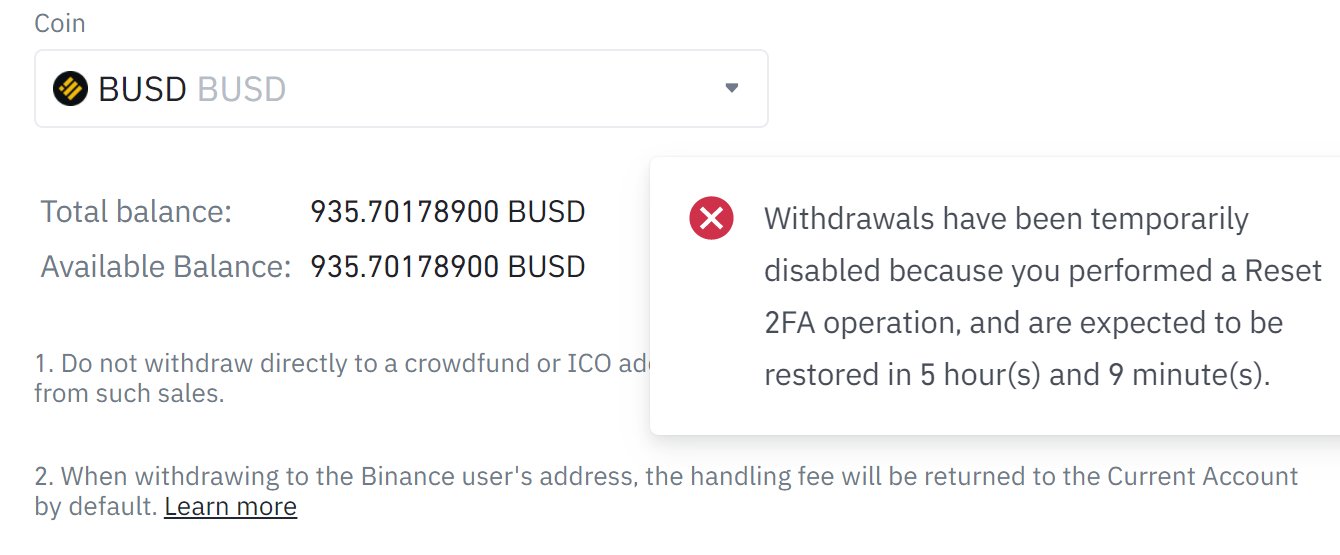 It's been a week that I entered the DeFi world with Cubdefi. I leveraged all the liquid LEO that I had close to 500+ LEO tokens to enter the
bLEO -BNB pool. The first day earnings were great and I was able to earn close to $50+ Entered the DeFi Party with $CUB & My One Day Earnings Crosses $50+...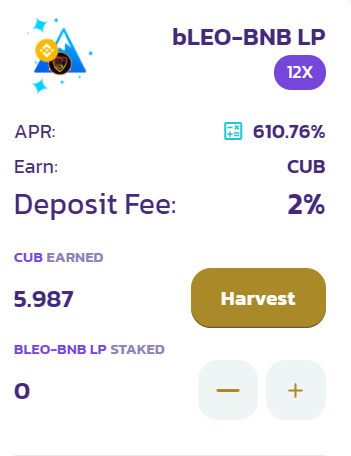 I'm now earning close to 8 to 10 CUBs daily which is worth $34+ Approximately; with $CUB trading around $3.4+ per $CUB token. Not that bad either & looking at the earnings potential and most importantly seeing how fast all the leofinance projects have shaped up, I feel confident investing in the DeFi of the world with Cubdefi..
Recently; I traded many of my alt. coins that were sitting ideal and were worth $1K+ for BUSD. I send all the 935 BUSD tokens to my Binance wallet address so that from there I could send BUSD to my BEP20 Binance Smart Chain address.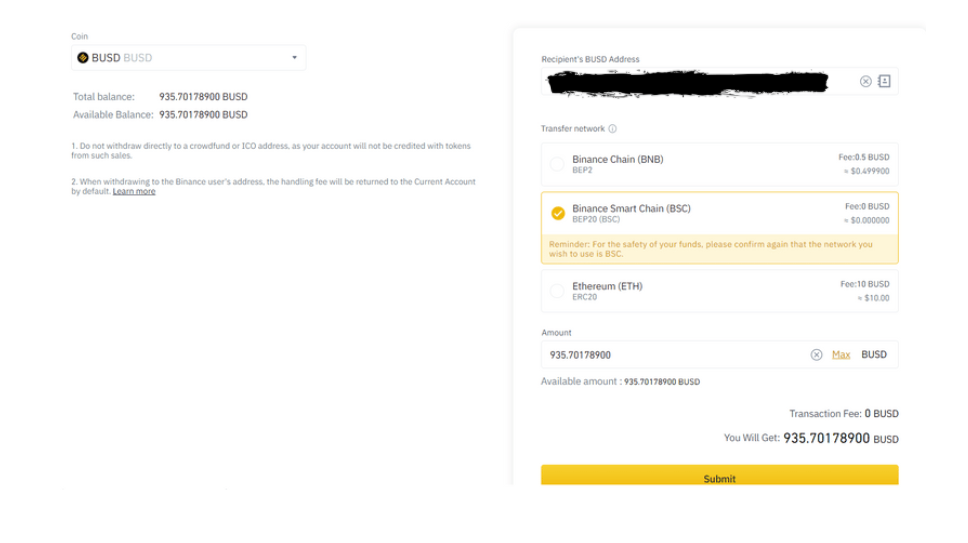 But then there came a problem that stated; You cannot Withdraw until 46 Hours or so & this came as a surprise to me... Here is the message that was prompted...

I need to wait another 6 hours before, I can withdraw my BUSD and start investing in the cubdefi pools. Once the wait time is over, I'm planning to enter the CUB-BUSD pool; currently, this pool is giving the highest APR which is close to 1,150+%. As stated earlier; I've already entered the bLEO-BNB pool and have some $CUBs in Den as well and this gets me close to $34+ worth of earnings which I'm further investing into the $CUB DEN...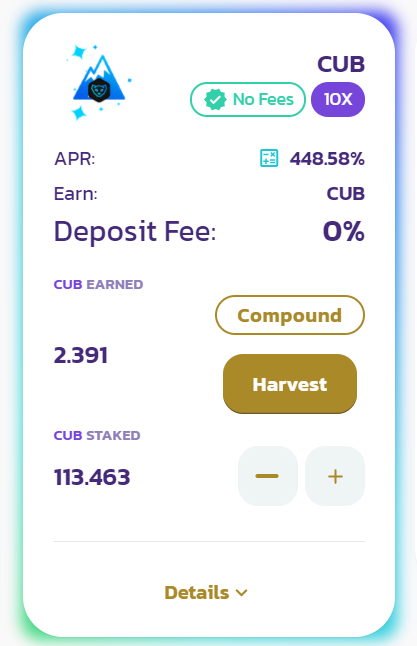 The above image showcases 113+ CUBs that have been staked and at the end of each day, I'm pooling in all the $CUB tokens to the DEN to enhance my harvesting ratio for the $CUB token.
Finally; once the wait for the Withdrawal of BUSD is over, I'll be investing in close to $1k+ in cubdefi pools. Due to this withdrawal issue which I was unaware of I already wasted two days of harvesting the $CUB token.. But then there is a saying all that happens is for good. Had I invested like two days earlier the price of $CUB token was like $4.5+ and now when I look at its price it's close to 1$ less.. so I believe that it was for good sake and I'm looking forward to entering the CUB-BUSD LP pool pretty soon..
Best Regards
Have Your Say...
On the DeFi buzz and how are your $CUB tokens earnings looking like? What would be your recommendation to me on investing worth $1k+ in cubdefi pools...

Best Regards
PS:- None of the above is a FINANCIAL Advice. Please DYOR; Do your own research. I had an interest in the LEO/cubdefi project and had bought some tokens, entered some of the DeFi pools; that's iT.
PS:: Image Credits:: leofinance, cubdefi, binance
Posted Using LeoFinance Beta
---
---