Why I Bought more CUBs & Staked All of them in Kingdoms Farm to AutoCompund..

Hey All,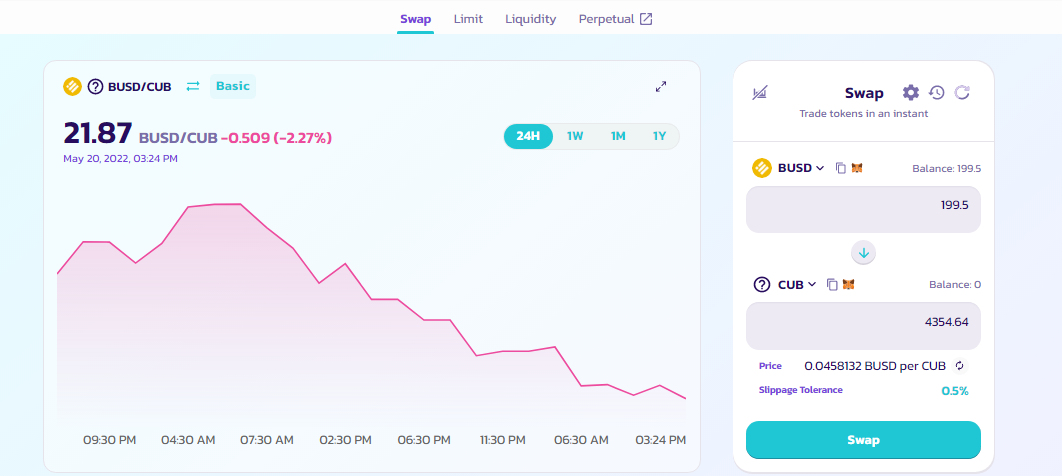 CUB token currently is trading around its all time low. I have been investing into the Cubdefi for quite sometime now. Although the portfolio has tanked 50% with the recent crypto downfall but I still went ahead buying these cheap CUBs from the market.
So how many CUBs did I buy? As seen from the given image below, I traded around $200 for 4K+ CUBs. This trade has given me the maximum CUBs for the lowest amount invested.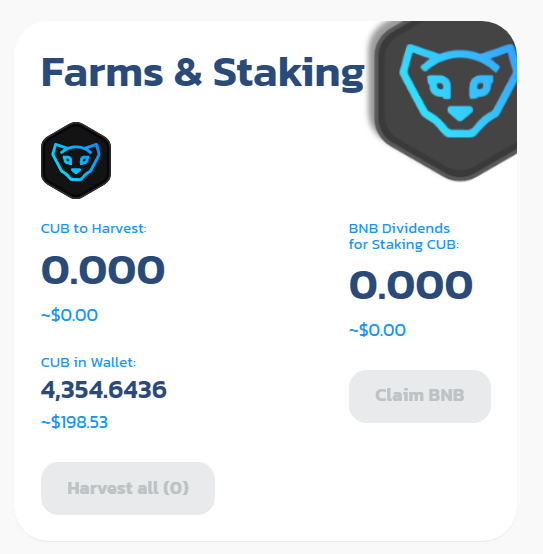 I had bought in CUBs at different prices. But this trade where I got CUB at a price of $0.04 cents is a stealer deal. I converted some of my HBD saving to get more of the CUBs to get closer to my target of having 50K+ CUBs staked in CUBs Kingdoms FARM... Following is the before & after stake of my CUBs portfolio with the recent trade that I did buying in $4K+ CUBs..
Before Stake Position 34K+ CUBs

After Stake Position 38K+ CUBs

Why I Bought more CUBs & Staked?
So coming to the main point of this post around, why I bought CUBs when my portfolio is already 50% down? Frankly, speaking the number one reason to investing in CUBs is that I have seen things grow/develop here. The leofinance team has been continuously building projects from Cubdefi to PolyCUB and now different pools being added; latest being the pSPS is a testament to the teams wisdom of continuously building projects and adapting of the market trends.
We all saw that how AirDrop of PolyCUB defi- A DeFi 2.0 Yield Optimizing Platform was connected to CubDefi. And in the similar fashion all the projects that emerges will connect to Cubdefi. Therefore this is the second reason of buying in these cheap CUBs from the market today at a stealer price of $0.04 cents.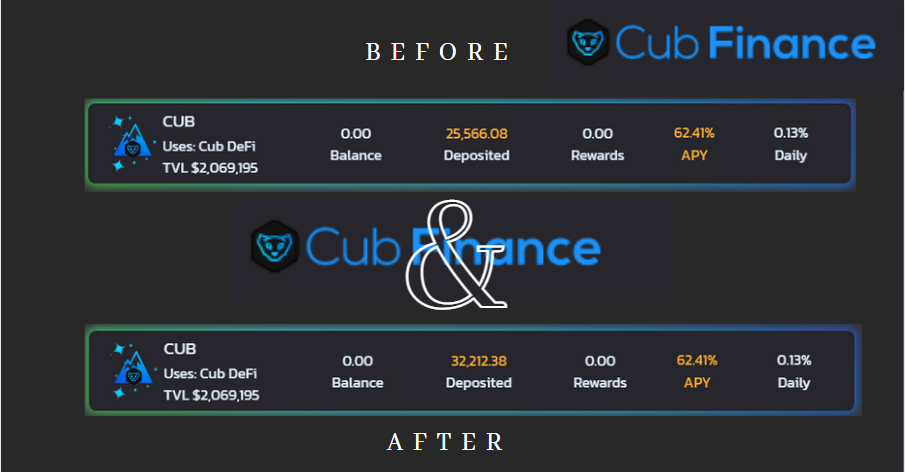 Finally, when you trust the team and see the developments happening on a frequent basis that adds more value to the platform overall. Apart from that, the auto-compunding APRs which currently is close to 60% is something to call out as well. As seen from the above image, I had 32K+ CUBs staked in kingdoms one month ago and today before I added the new 4K+ CUBs, I had gained another 2K+ CUBs because of auto-compounding feature. Just park your funds and don't fear of any rug-pull and your investment grows gradually.. I know price do matter but everything cannot rely on it directly. We need to give time for our investment to grow and wait for the right opportunity to take advantage of it.
#cubs #polycub #xploycub #airdrop #defi
Image Courtesy:: cubdefi, polycub,

Best Regard
Posted Using LeoFinance Beta
---
---