The beauty of The Purple Mushroom.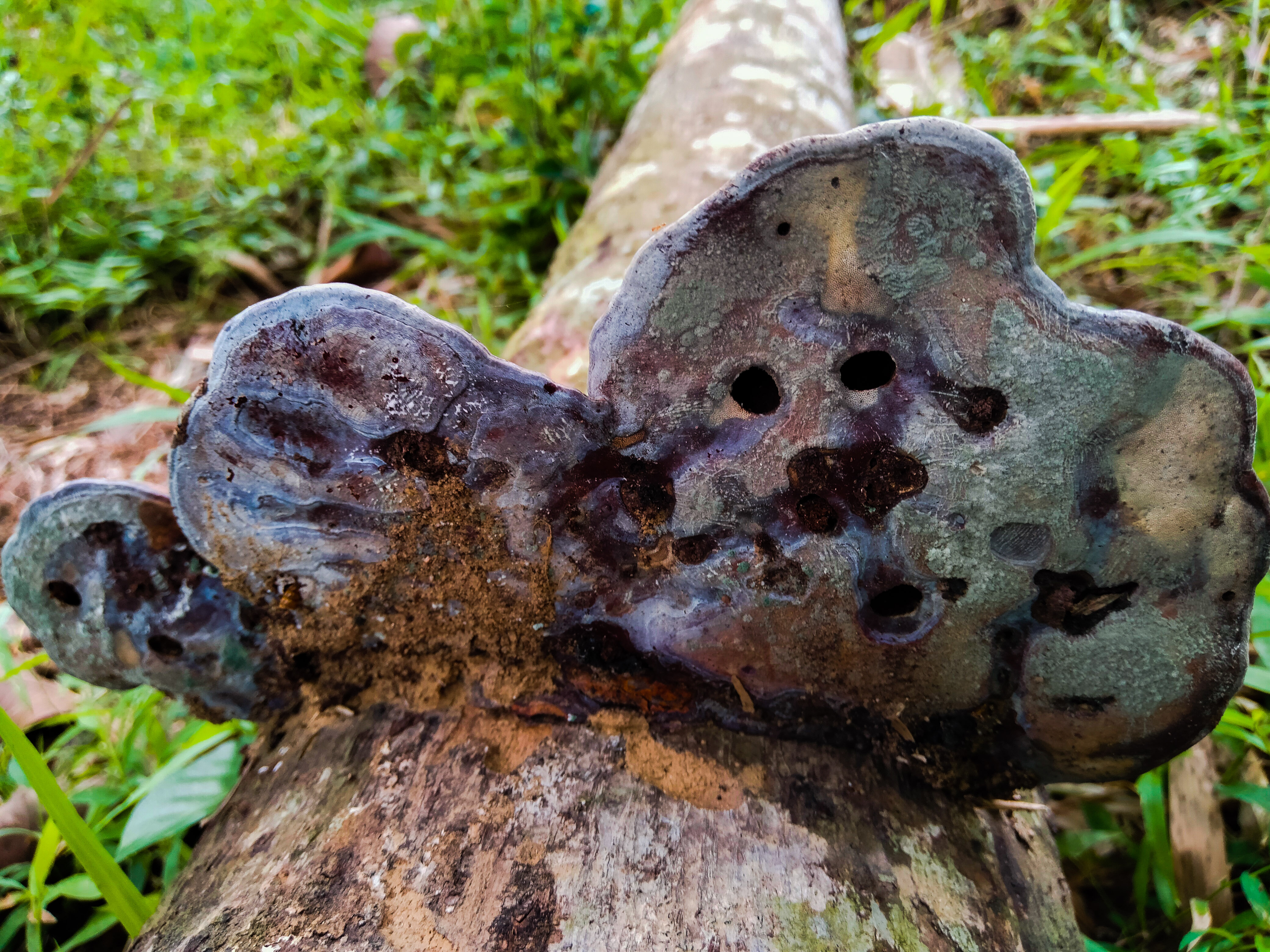 Hello friends.
I always hope that you are in good condition.
On this very beautiful occasion, I again want to entertain all of you with some of the mushroom photos that I display.
A few days ago I entered the forest area to look for some interesting things from the forest, while on my way into the forest I encountered a fallen tree trunk.
The condition of the tree has been weathered and overgrown with mushroom plants that look quite hard in shape. This mushroom has a combination of red and black, at a glance if we look at this mushroom it also has a deep purple color.
At this mushroom shooting moment I tried to shoot from various directions to get a better picture, I try to capture the picture of the mushroom from the front and also from the back.
On the back of this mushroom there are small holes, and this mushroom also has several lines that are continuous in the holes.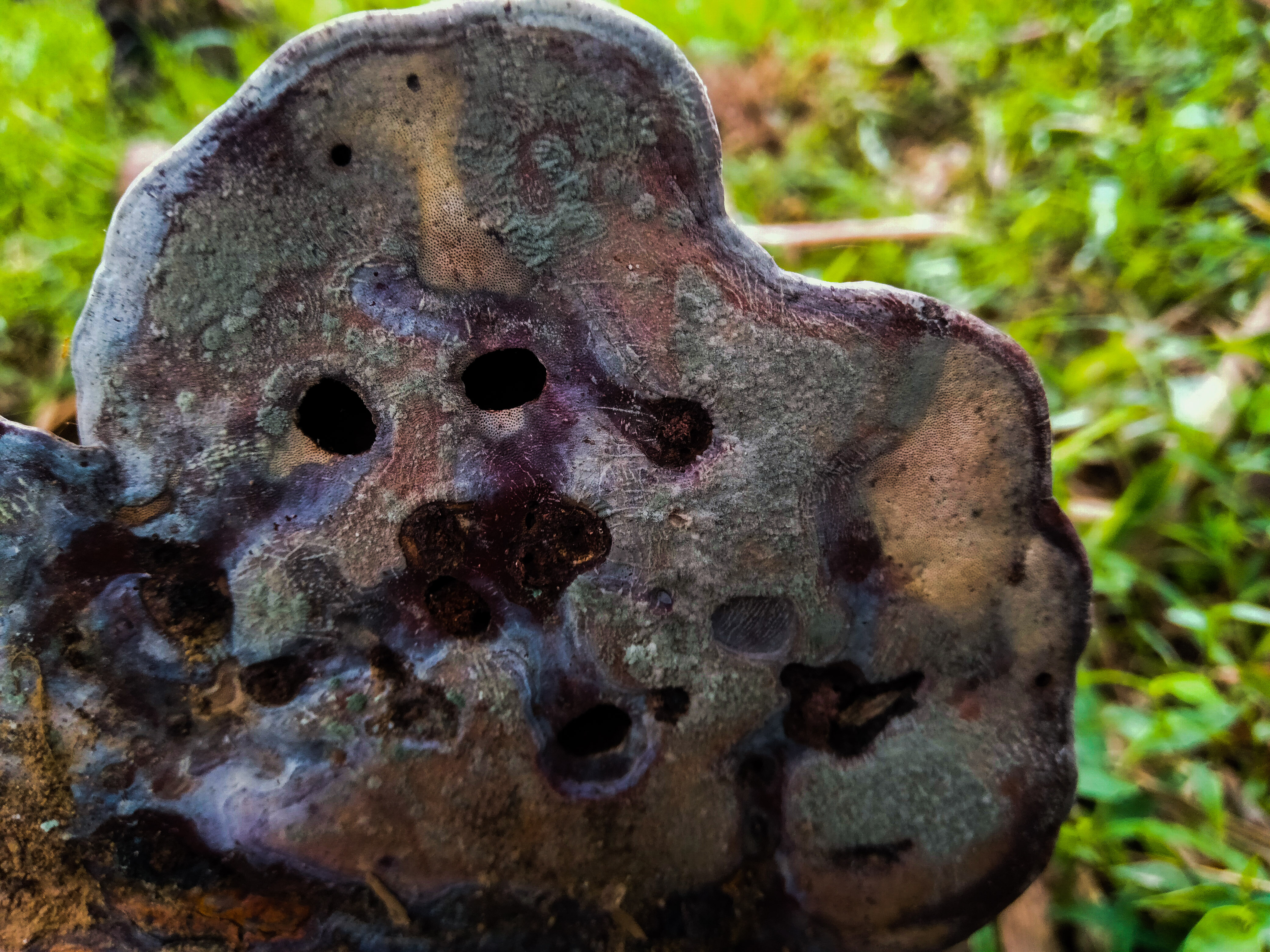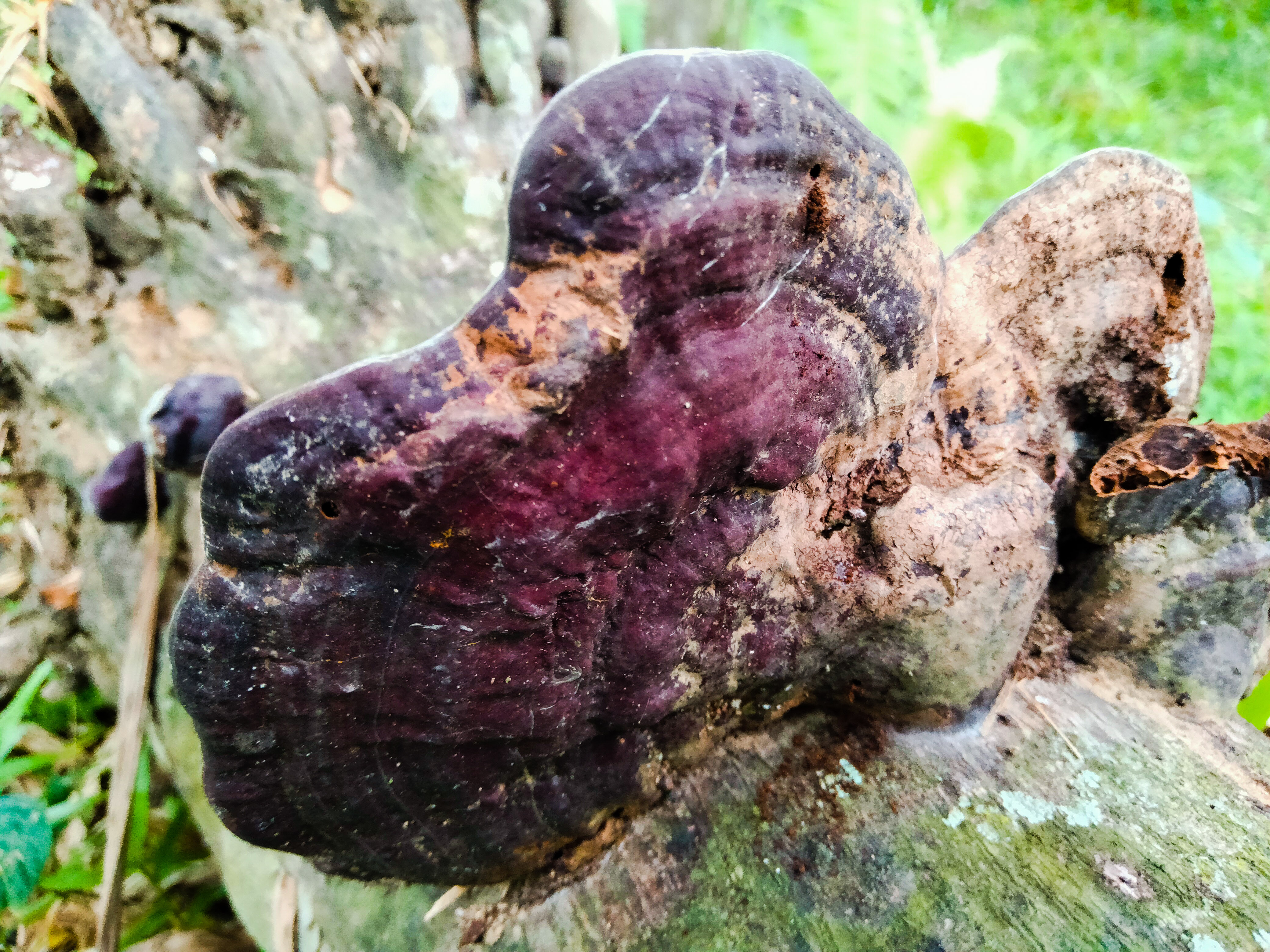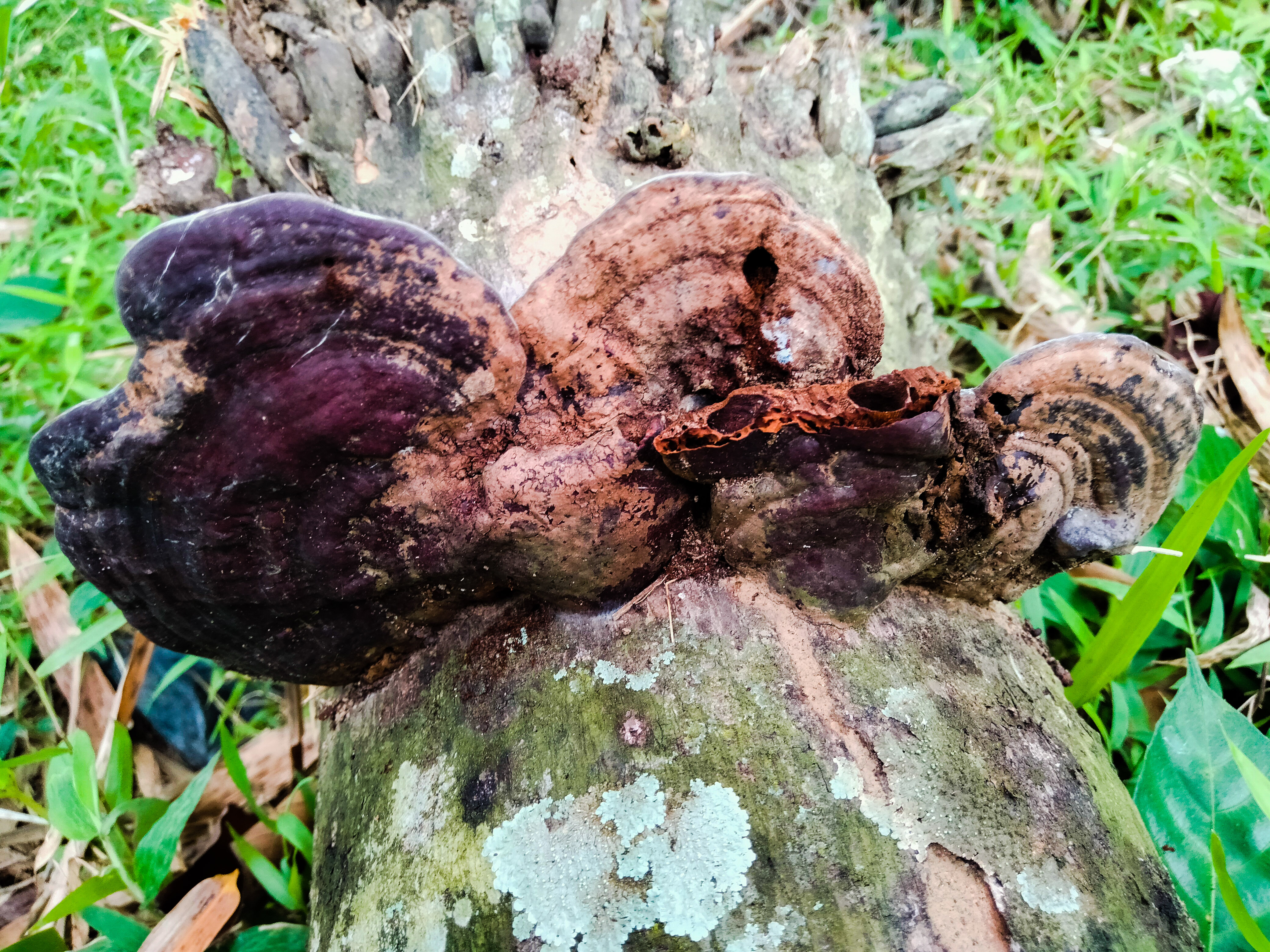 | Photographer | Camera used | Location |
| --- | --- | --- |
| @gunting | Oppo A53 | Aceh. Indonesia |
Regards...
---
---