Lets power up Leo.... Road to 5k Leo Power...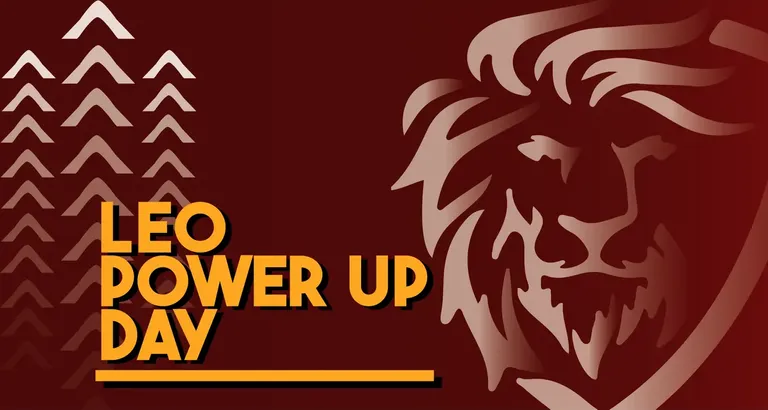 Source
Hello all Hive users and Leo lovers...
Its 15th January, so its time to Power Up Loe ...
This is the third #LPUD of 2023 and this time eligible participation will get leo power delegation form prize pool of more the +100k Leo Power.
LPUD (Leo Power Up Day) was initiated by @anomadsoul) via @leogrowth. The first LPUD was started on June 15 2022 and form that that onwards on every 15th of each month we are powering up the Leo to participate in LPUD.
Powering Up Leo is not a new thing its similar to the Hive Power up which means we staked or locked our liquid Leo to increase our Leo Power. More the Leo Power your account holds more the curation rewards you can get. If you do not have much time for curation then you can delegate the Leo power to different projects and can get liquid Leo/Hive as rewards, the amount of rewards depends on the curation rewards project earned and their own rules for delegation. I have delegated the Leo to @leo-curator and getting some liquid Leo everyday. On the other hand I have delegated my Hive Power to @leo.voter and receiving the Liquid Leo as rewards. I am using those Leo to Powerup on 15th of every month as a participation for LPUD.
Here is my entry for the event and sharing the screenshot of
staked 250 Leo power...

I am power up with 250 Leo and now has more then 1529 leo power.
In broadly I love to accumulate as much Leo as I can (May be 5k leo power before 2023). I will need more then 300 Leo every month for power up to reach the 5k Loe power goal and this month I have powerup up 250 Leo I am getting close to the 300 Leo powerup every month. To achieve the target I will increase the Hive delegation to @leo.voter to increase my Leo rewards.
---
The crypto market is low and big bank collapse news is also not good for the market. The USDT was low once but recovered also within good time. This year will be more focus on leo and more posting on leo finance and Threads.
---
If your participating in #LPUD then their is a change of getting Leo Power delegation for community members.
If your don't get any piece then don't worry as their is a price for the unlucky participants also - BAD LUCK PRICE by @onealfa.
---
If you wanna participate below are the ground rules to participate in LeoPowerUpDay:
Your total Leo Power (on the 15th) must be less than 25k
You must power up at least 150 Leo on March 15th.
Make a post (preferably) or send a Thread on Leo Finance about LPUD
You must not have powered down Leo since December15th
You can check the official post here by @leogrowth.
Thanks for reading.
Posted Using LeoFinance Alpha
---
---