My Entry for Weekly Battle Challenge - Theme : FERAL SPIRIT

Hello all monsters lovers,
---
This is my entry for Share your Battle Weekly Challenge hosted by @splinterlands. Here is the link to post
---
This Week Theme : FERAL SPIRIT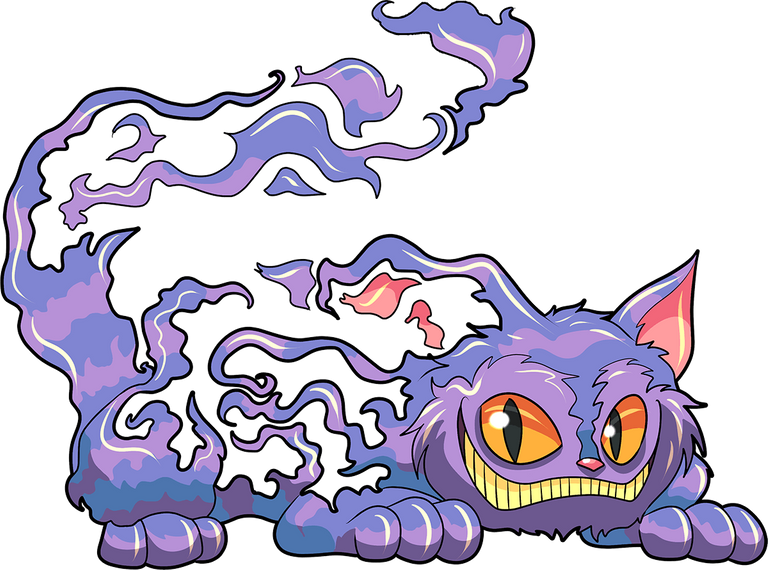 Here is the status of the card...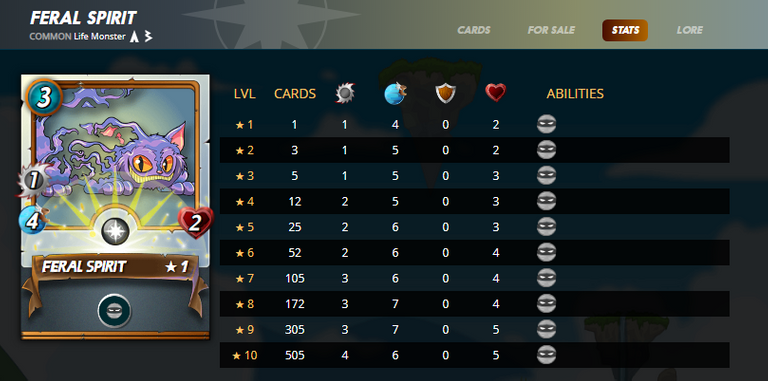 Forever caught between dimensions, the Feral Spirits (and all Luminous Beasts) are the result of the Obliteration of Light, a horrible destructive event in which all the living vanished from the surface of Khymeria. These spirits do not hunger or thirst, but their fangs still bite and their claws still slash.
---
Battle Details
Rule Set - Heavy Hitters & Melee Mayhern
Here the screen shot of the cards lineup.
Here is the link to battle.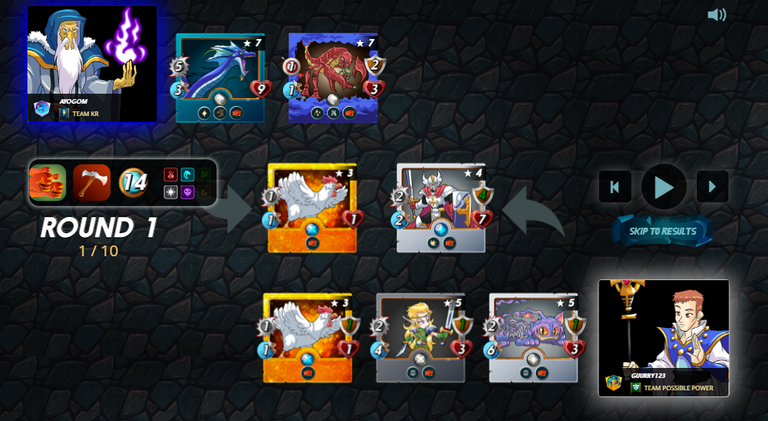 https://lbry.tv/-My-Entry-for-Weekly-Battle-Challenge---Theme---FERAL-SPIRIT:f
My strategy - As this was a low mana game I decide to go with low mana cost cards. I thought as this is a melee Mayhern rule so their was a chance the opponent will use the melee monster and the TYRUS PALADIUM
RARE Life Summoner gives a additional armor which is very effective against the melee monster. In additional I decide to use the double sneak attack with the help of FERAL SPIRIT & ELVEN CUTTHROAT.
Total mana cap for the monster selection was 14 mana.
---
Monster Lineup
First - SILVERSHIELD PALADIN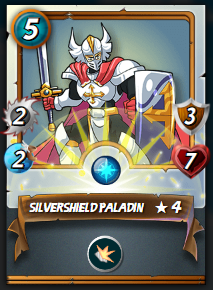 Lord A - SILVERSHIELD PALADIN is a good first line card with Shield ability. Perfect for first place. The Shield reduce the melee & ranged attack which means the cards will sustain for more rounds..
---
Second - FERAL SPIRIT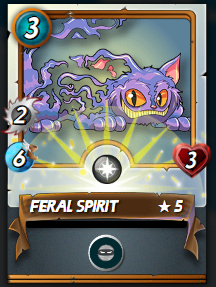 FERAL SPIRIT cost 3 mana. At level 5 this cards has 2 melee attack with 6 speed, 3 life with sneak ability. The card is very fast which increase the chance of miss attack when opponent attacks. So cards is effective at last position also to counter sneak attack. But card is not useful against magic attack.
---
Third - ELVEN CUTTHROAT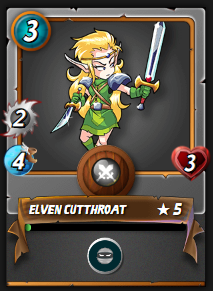 ELVEN CUTTHROAT cost 3 mana. At level 5 this cards has 2 melee attack with 4 speed, 3 life with snipe ability. Card is perfect for low mana games.
Fourth - FURIOUS CHICKEN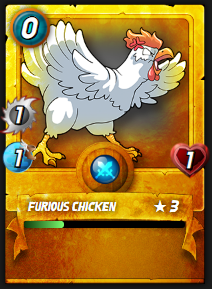 FURIOUS CHICKEN cost 0 mana. At level 3 this cards has 1 melee attack with 1 speed, 1 life. Card cost 1 mana and at level 3 has melee attack also so perfect for the low mana game and melee Mayhern rule.
---
Did my Strategy works... Yes it works pretty well. The opponent used the SEA MONSTER and the CRUSTACEAN KING. He may be thought the double healing may be help him. But the Double snipe finish the CRUSTACEAN KING first and then the Sea Monster also.


I am a member of Team Possible Power Guild. To join the discord group click on link
You will find really nice people and informative too.
Thanks for stopping by my Post.
Don't forget to follow and upvote.
If you new and want to try the game here is my affiliation link
You can joint the official discord group also (please find the link at the end of the post).
Thanks to @minimining for delegated cards.
SPLINTERLANDS DISCORD
SPLINTERLANDS TELEGRAM
---
---
---