Road to 100K Staked SPS... Are you ready for Vruz Airdrop
Hello all Hive friends and game lovers
Hope everything is good at your end.
---
SPS or Splintershards are the token airdropped to the Splinterland assets holder for over a year of time. SPS is the governess token and give the power in hands of the SPS (staked) holders, A very good initiative towards the decentralization. Now the airdrop is already over but the still users can earn the daily SPS for staked SPS.
---
Card Airdrop for SPS (staked) Holders
In January the SPS token holder voted and passed a proposal to mint and sell a new promo card. The card will be mined and will be available to the Staked SPS holder.. The Splinterlands team will take a snapshot on March 21st, 2023 and for every 1000 Staked SPS !BCX card will be minted. Good thing is that no need to rush for purchase the card because as per the snapshot the 1BCX will be reserved for 1000 Staked SPS. Each card will cost 1 VOUCHER token.
---
Lets see the stats of the cards.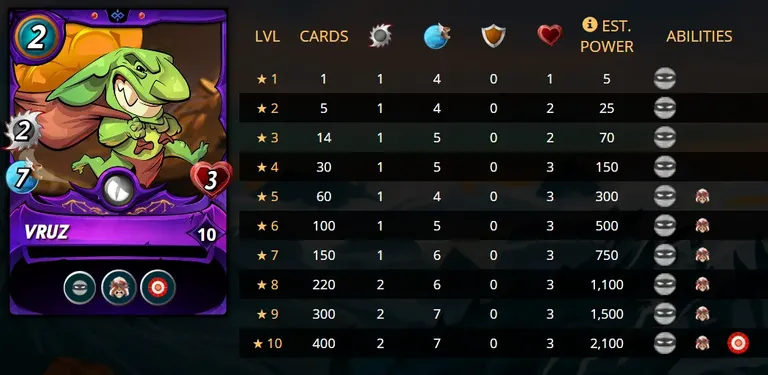 Card belongs to the Dragon splinter and is second cards form dragon has common rarity. Card has awesome speed. From level 1 it has 4 speed along with 1 melee and sneak ability. On the other side it has only one life which increases to 3 at max level. At level 5 it also got Martyr ability and at max level unlocked True Strike also.
I love to combine this card with Gladius cards which has the bloodlust ability. What you say about the below combination.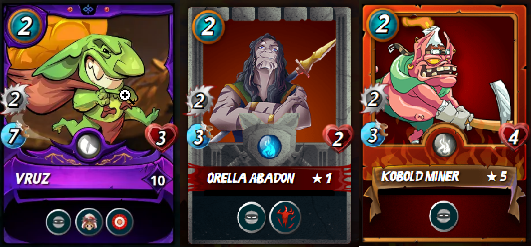 ---
Road to 100K Staked SPS
I am staking the SPS from the day I am receiving the SPS. I am planning for 100k Staked SPS and till now staked more then 75k.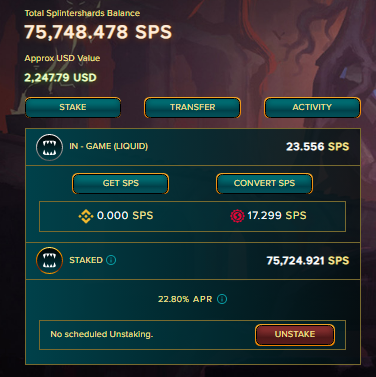 Most of the SPS are from airdrop and staked rewards. Still required aprox 25k SPS to achieve the target.
75k Staked SPS means I will be eligible for 75 promo cards (of 1bcx each). My dragon summoner can summon level 5 commo cards i.e means I will need 60 cards to make it to level 6.
---
Please reblog, upvote and comment to support.
---
What are your views/choice let us know in the comments section.
---
Thanks for stopping by..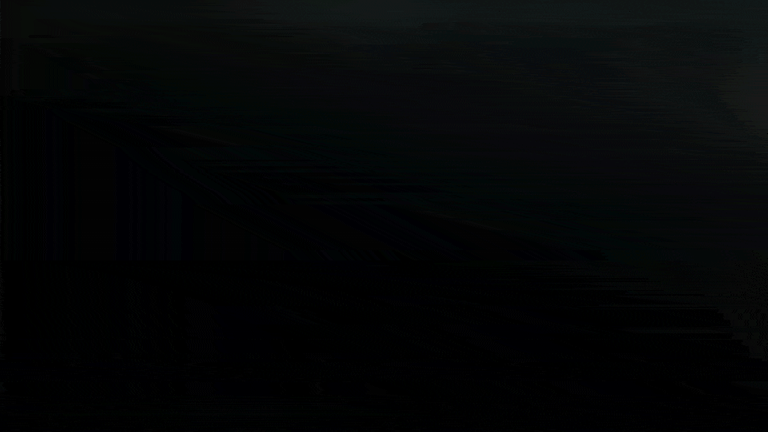 Posted Using LeoFinance Alpha
---
---