Grab the chance to be the funder of a new tribe! | IAAC #78
Hello, active people of the hive platform. How are you all? Hope that you are having a fantastic time. I am also fine and healthy, Alhamdulillah.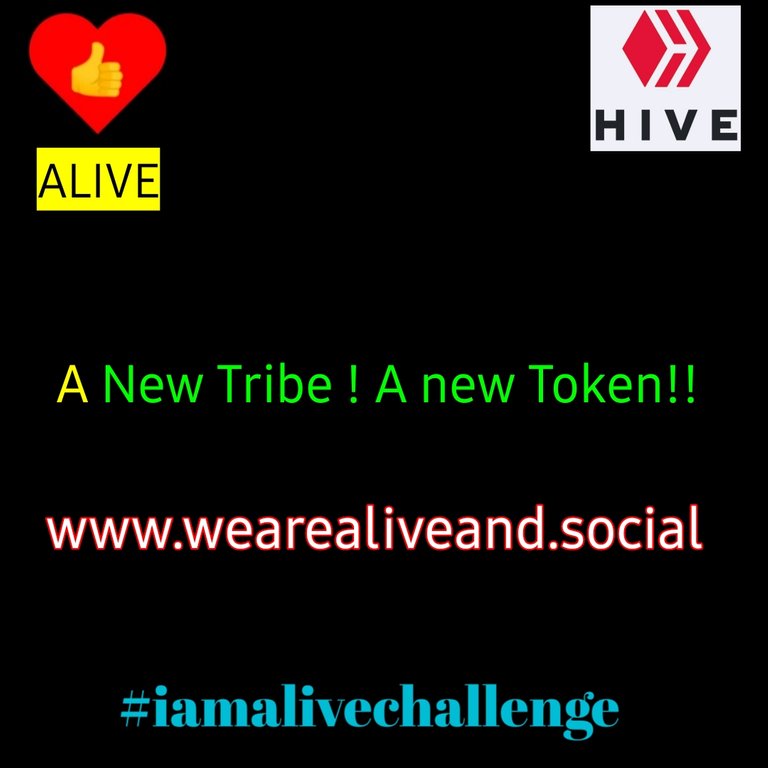 this image is made with Add Text android app
You may have already heard about a new tribe which is going to take birth in the hive blockchain with her token very soon. Most of the works are done. It will have her website ( wearealiveand.social ) and token (ALIVE). The person behind this whole thing is @flaxz. And you can get the update from the official tribe account (@wearealive).
Some progresses are already made. Such as:
White paper of the Tribe is already published link

The list of the users who are eligible for the only ALIVE token airdrop is out link
To launch the tribe, 4000 BEE (Hive-engine native token) are required. Now it is at the funding stage. As as soon the fund is available, the tribe will go live and airdrop will take place. Those, who will contribute to the funding, will get a share from the 200k ALIVE tokens, which is separate from the airdrop of 100k ALIVE tokens.
If you can or want, you have to send the BEE token from the hive-engine wallet to the @wearealive account. Everyday the list of funders will be updated (the latest update).
So far, 1,365.57659142 BEE is collected (https://hive-engine.com/?p=balances&a=wearealive). A little less than 3k BEE is needed. Grab the chance and become a funder!
---
This is my 78th participation for the #iamalivechallenge. I am alive and healthy. How about you?
---

---
---