LeoThread and it's Engagement make Blockchain so fun to interact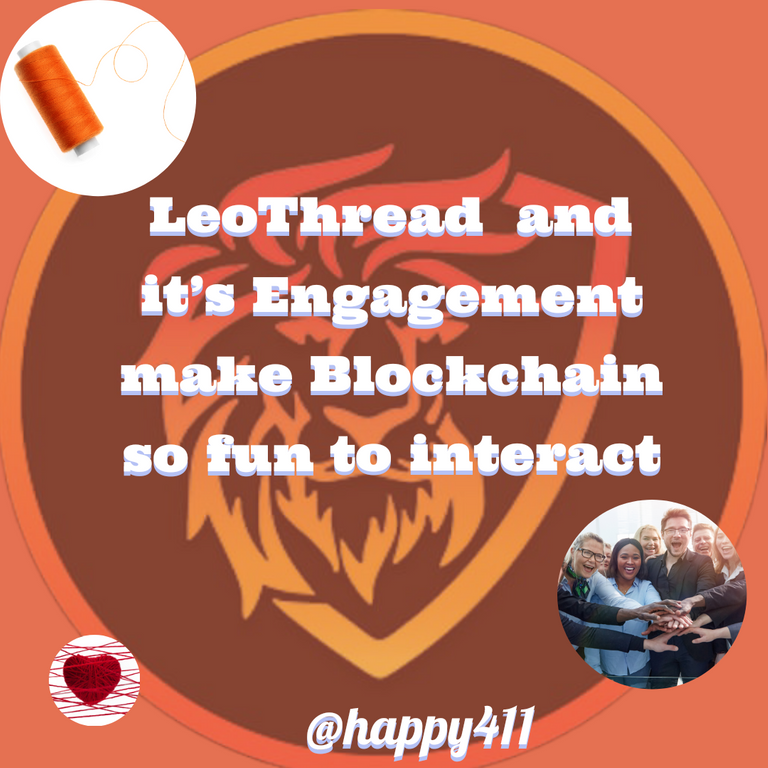 Image edited on adobe
Engagement on @Leofinance #thread brings much reward and interest on hive and gives people more opportunities on hive and associate with people around the globe and that what makes me gives kudos to the brain behind the @Leofinance #threads and it's a good innovation.
I was introduced to @Leofinance thread by a friend @adedadyoolumide and I'm so excited for his encouragement on thread and his achievements using thread and it's makes me happy and also told to myself that I can do more better despite the fact that I'm just new but I set my goal to be more better on #thread.
But to be sincere with one another to be noticed on hive blockchain will surely take you a very much commitment and consistency, but with the use of Leo thread 🧵, I believe it will be more easier for you to be notices even on other communities on hive because it has been working for my predecessor and I believe it will surely for any other one even me as well.
We all know tgat the introduction of leothread in the life of blockchain as brought some fun to the blockchain and also not only fun, we have fun and we also earn and also meet lot of people around the globe 🌎 is worth it to write about.
Lastly I refer thread as a home of peace and engagement because it makes us to share what we can't even put into write on hive but we can share our thought and feelings on there and to enable greatness in the blockchain and on the platform, our engagement and how we interact with one another is the best way and we all know with #thread everything is make possible and very easy.
Let keep the fun going and we make #thread so easy for use.
---
---