Hashkings Joins The HK Market! - New NFT Market On Hive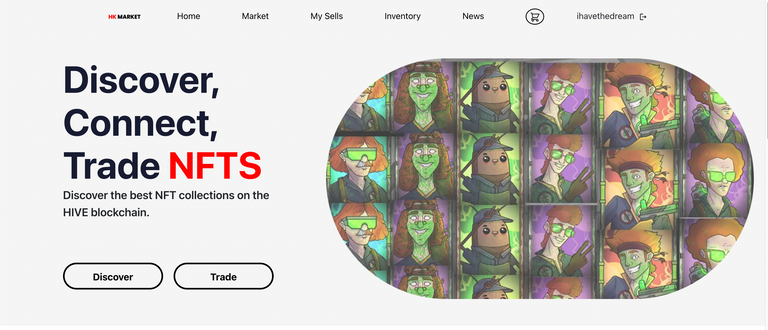 ---
HK MARKET IS IN DA HOUSE
---
Our mother brand @hivekings is developing a group of tools that you can support in our proposal here and one of them is what we call the HK MARKET.
A NFT market built to expand and level up the experience of players within the HIVE blockchain. Despite being the home of probably the most famous TCG within the blockchain space (Splinterlands) there's a not a market that can receive the masses of players that any of the game that are being developed within HIVE could bring.
And what these players are looking for?
Well a market is built for trading! and players are essentially looking for a place where they can get the most information possible about the NFTs they're going to trade that includes volume, trending, specific filters for each project, history of trades, profile and stats features like exchanging NFTs, buying bundles and much more!
That's the proposal of value of the HK Market and we've been working on it for many months so far.
---
LOOK FOR EXACTLY WHAT YOU WANT
Players have been asking us for a long time already about how to see the specific info about the avatars that are listed in the market and with HK market now is possible!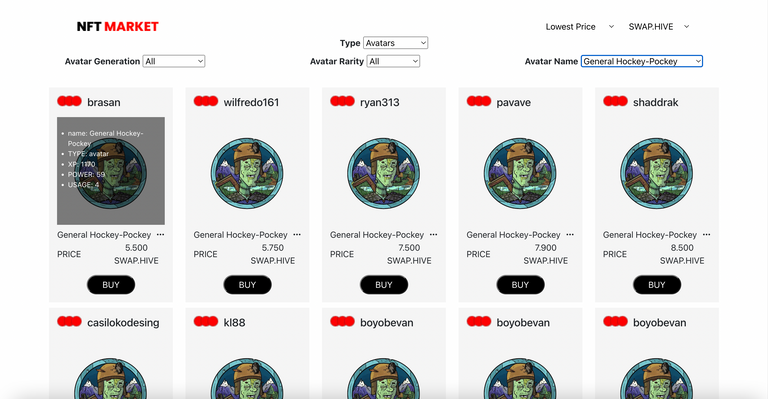 The same with landplots, seeds and water towers!!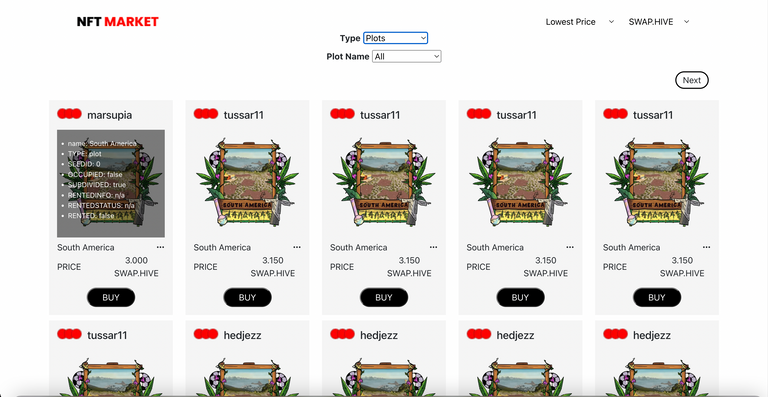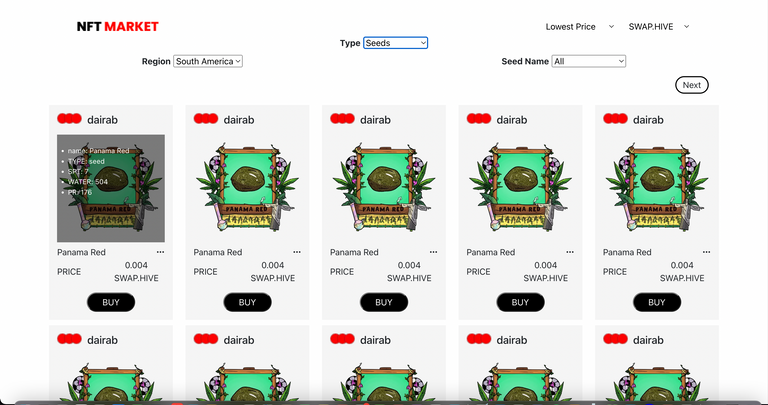 ---
Actual Features
For this initial release version we've been putting love specially in:
building the infrastructure for the filters
The market is in BETA just with Hashkings but we're gonna be reaching all the other HIVE games to include them in our market (more details will be posted on @hivekings)
This means each game have an specific set of filters necessary for their NFTs and this has a big impact on the experience of the players.
Showing the NFTs in individual blocks
Part of the value of the user experience is offering a elegant and minimalistic super functional UI and this means each players now can see each NFT listed indivdually with information like who's selling that NFT and in which currency and of course the price.
All the functions of listing, buying, selling and transfering are on!
Following the standard of the industry, there's a 5% fee in each sale made through our market and that will help us in keep improving the product and levarage our growth.
---
We will be working hard on adding new games to the market and possibly the next feature will be adding the trading volume in different time frames!
¿How to Start On Hashkings?
The fastest and coolest way to enter the Hashkings ecosystem and be part of our future is by simple buying and staking some BUDS!
You will start earning rewards since day one and you can multiply those rewards with our XP system.
Some of these extra layered rewards are:
---
Last Events For Kings!:
---
Help us to build the future on HIVE
Remember you can use BUDS in all our games and get a 20% discount instantly!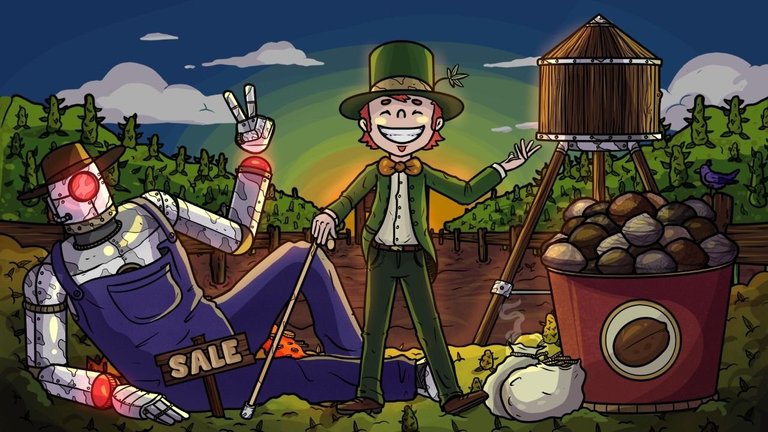 ---
---