Hashkings updates! - New packs of joints, reduction in prices, BUDS discounts and more!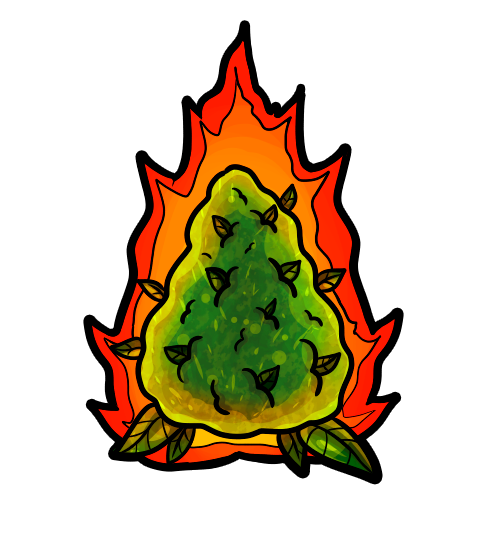 ---
Hey guys! The market have had a negative effect in the development funds of the HK team so we are asking for your help, if you have some spare minutes we invite to read our development DHF proposal🔥
We're already at 70% of the votes necessary to be funded! You can help us by sharing our proposal to your HIVE friends :) !!
---
Never Stop Developing
Despite the actual situation of the market and the situation we are facing the HK team has no time to lose so we're spending every single day in expanding the HK ecosystem and the experiences we offer in the HIVE blockchain.
We have made some changes in the last weeks and we also introduced a couple new features so this posts is a summary of them because we know not all our players are in our discord (which have always the news first)
---
Forge price was reduced to $0.50 cents
Yes! The initial $2 price was overpriced causing not many players were using it thus reducing the potential rewards that would go to the staking rewards pool and all the potential BUDS that could be earned.
We reduced the price permanently by 75%, leaving it at just 50 cents per forge and that can be even reduced to $0.45 if you use BUDS when forging.
Remember all the BUDS are burned when someone uses them in the forge and other tokens are sent to the staking rewards pool.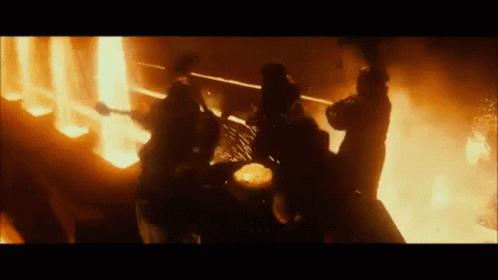 ---
Water tower upgrades price will increase once a year
This measure was taken just after more than one year with a fixed price of $1 per upgrade, this will be done to increase the potential revenue for development funds which we found is our worst weakness.
Each year, on the 1st of June the price will increase just for upcoming upgrades. This first increase will be to $1.25 so players can still afford it but at the same time the potential revenue for the team increases in volume.
---
Reduced price in Joints
Is the situation we had with forge, XP was overpriced so most users we're not really using these feature which have perks over all the ecosystem and will have more upcoming in the HK future. So all the joints below the galactic joint received a fix in their price to the following prices:
Pinner $0.03
Hemp wrapped joint $0.15
Cross joint $0.8
Blunt $2
Hemp wrapped blunt $5
Twax joint $12
Triple braid $40
Scorpion joint $80
And of course, if you use BUDS as a payment method you will receive a 10% discount. Also we had to do a change regarding how much % of the revenue from joints go to the staking pool and is that from now 50% of the revenue will go to @hashkings development funds and the other 50% will go to the staking rewards pool, this measure was recommended by our players in discord.
---
10% Discounts overall the HK ecosystem when using BUDS
As an incentive method for using BUDS, you will obtain a 10% discount in every feature that's part of the HK ecosystem and this includes BANG! defense and their presale packs, forge, joints, avatar packs, etc
All these BUDS will be burned to reduce the circulating supply.
---
EXP token and Extra rewards for BUDS stakers
This is our first step in tokenizing the EXP and level system, which is basically that soon you will be able to buy joints with a token that already exists called EXP and that is redeemable at 1:1, meaning that to buy a pinner joint that gives you 15 XP you will need 15 EXP tokens.
This new token will be minted to an account that will serve us as treasury and that will fill rewards over all the ecosystem including staking, raids, and farming. New EXP tokens are only minted when someone buys joints, to avoid inflation and possible economic issues.
The first feature of the ecosystem that's already receiving the EXP rewards are the users who fill the following requirements:
Hold at least 10000 BUDSX
Having an active avatar set with at least 35330 XP
The account with the rewards is accessible through @hk-stakexp
So this increases the APR of the staking system with juicy rewards!
---
Introducing 6 new Joints packs
This is the first time we introduce this concept, from now you can buy 6 new packs that contain 12 joints each! You will quickly note that the rate of XP per dollar is even cheaper than the classic individual joints and opens a new business opportunity for dealers as you could buy them and sell them individually making the XP cheaper for small players and getting a profit, which at the same is creating rewards for the staking system.
to find the new joint packs, you need to go to the crafting icon and click on "scorpion joint".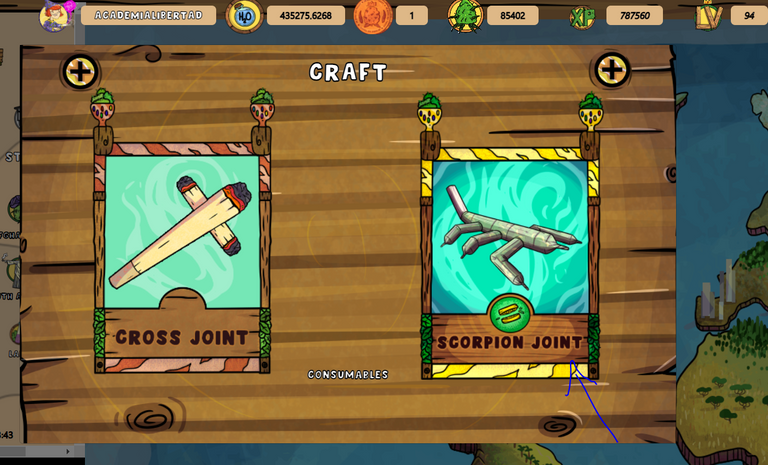 That will open you a new window with all the new joints packs which are the following:
ERROR 420 - 12 JOINTS - 5.5K XP EACH - $100 - LEVEL 110 REQUIRED
MARIANA'S TRIP - 12 JOINTS - 12.5K XP EACH - $200 - LEVEL 115 REQUIRED
DRAGONFLY DREAM - 12 JOINTS - 20K EXP EACH - $300 - LEVEL 130 REQUIRED
SHOOT HIGH - 12 JOINTS - 27.5K EXP EACH - $400 - LEVEL 140 REQUIRED
LA BEUH - 12 JOINTS - 35.5K EXP EACH - $500 - LEVEL 150 REQUIRED
MARY BOOM JANE - 12 JOINTS - 45K EXP EACH - $600 - LEVEL 175 REQUIRED
---
---
¿How to support HK development?

Considering the last downtrends of the market, this has affected us in our development funding, so we really appreciate every kind of help you can give us by supporting our work.
If you like how we are developing the Hashkings metaverse/ecosystem there are plenty ways in which you can give us a hand:
Leave us a supporting message in our discord <3
Upvote and share our posts
Writing posts about Hashkings (we love organic growing)
Upgrading water towers
Buying avatar packs
Voting for our HIVE witness @hashkings
Voting for our development proposal. # VOTE HERE 🔥
---
---
---
And of course on HIVE
---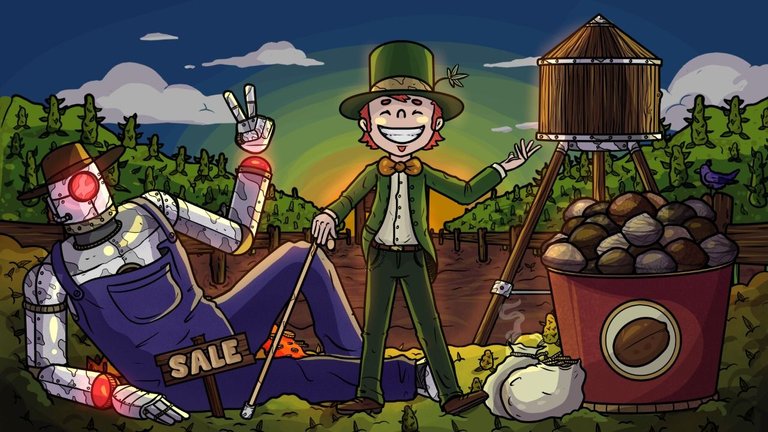 ---
---