HK Is Stronger Than Ever
---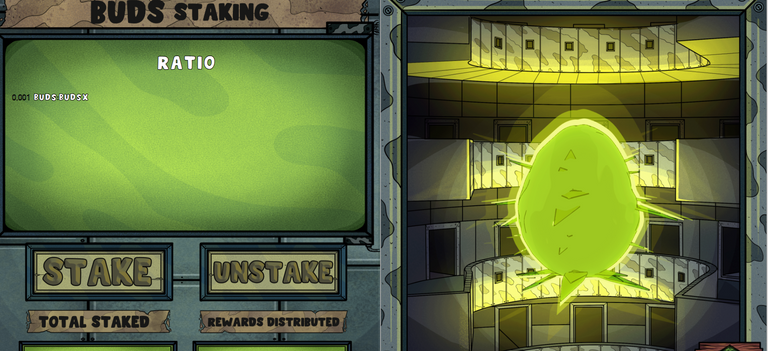 The HK team has been working in a big puzzle which is the entire ecosystem, our last piece to complete the scheme of the puzzle was a system in which we could create a constant and real value flow to all the HK players.
And that's our tokenized staking which is explained here, but basically, some features like joints sales, forge, and a surprise you will read about below will all go to the staking rewards. Every day, our system will use 1% of the SWAP.HIVE is available in @hk-staking to buy BUDS from the LP in tribaldex.
When you use to deposit your BUDS in the staking system, you will receive a certain number of BUDSX based on the daily ratio of BUDS:BUDSX. This ratio only changes when our system buys BUDS from the market (on daily basis) increasing the number of BUDS that each BUDSX represents. Basically the more time you stay in the staking, the more BUDS you will get.
¿What's The Difference Between Regular Staking and Tokenized Staking?
As you can see there no other blockchain gaming project, and we can say that with all the confidence of the world, that believes more in the players than us, and that's is represented by the hyper tokenized system in which HK is being built. Basically, a token or an NFT creates property rights for the players and that's why blockchain exists, to decentralize and give these property rights to the players.
In regular staking, your stake is associated with your account so the staking provider has to keep your data to let you unstake, also there's no way you can sell the representation of the stake (which would be a nice to open another business opportunity for the players)
In our system, we don't have to keep track of the user's deposits/withdrawals more than what blockchain already does, cause BUDSX is a tokenized representation of your participation in the staking. Also, this opens a new revenue opportunity, cause we can say BUDSX is backed in a certain amount of BUDS so users can profit in 2 situations:
If you sell BUDSX above its nominal value, is an instant profit.
If you buy BUDSX below its nominal value, is an instant profit cause you can always redeem it for its share of BUDS from the staking vault.
This is IMPOSSIBLE to do with a non tokenized staking.
Another use case would be the fact of our upcoming rewards for the BUDSX holders, as we are about to introduce a new token called EXP backed in the joints store (you can buy joints with it).
---
More $$$ Rewards Upcoming To Stakers!
This has a small story behind
When we enabled the HK market with the engine contract, there was an option that we didn't noticed that basically let us take all the fees produced by a third-party service provider like (NFTmart) and basically we were, which for us is stealing cause there was not a previous agreement over it, all the fees produced by NFTmart in the TX of the HK NFTs without knowing we were doing that.
They are basically offering us a service and making the life of our players and our life easier, so we felt would be a betrayal to start taking their fee..
When we noticed it, we talked to @cadawg which is a NFTmart representative and we send back all the fees we were getting and we apologized.
Now after a nice conversation between us, we agreed with NFTmart in that from now @hk-dev will start getting 20% (1/5) of the fees of all the sales in which HK NFTs are involved in NFTmart, and the HK team will use those rewards in 2 ways.
All the BUDS will be burned, following our philosophy of not selling BUDS never
All the other tokens, mostly HIVE, will be sent to @hk-staking to reward all the BUDS stakers
We will have our own NFT marketplace available soon, so we will keep this rule with it too. This means players will own 20% of the fee produced by this service, and the 80% will go to the team developing funds to pay salaries, adding new team members, etc
---
¿Why You Should Consider Holding BUDS?
With the staking our scheme is complete. As you can see there are features like:
Joints store
Forge
NFT market share
Which will be powering the BUDS staking, rebuying them from the market and increasing their price with more demand. That's cool but is not enough right?
Also you can see features like:
Joints store
forge
Avatar sale packs
Bang defense presale/sales
NFT market fees
In which all the BUDS people use as payment methods will be 100% BURNED
that's not enough, right?
We announced a few weeks ago, a strong deflationary system for BUDS that introduces a downtrend progressive deflation in the number of BUDS that are produced by seeds, in a monthly basis starting with -5% per month during 2022, -4% per month during 2023, etc.
Isn't that enough?
You still have to consider all our future features that are still in development, and if you see all these pieces together you can see we are building the path for a strong economy backed in the value of our token BUDS.
We have a mantra, BUDS gives value to all the ecosystem and all the ecosystem gives value to BUDS.
For example, this works in a simple way. let's say BUDS price increases its price this means:
There are more incentives to join the farming game cause the BUDS produced by land plots have a bigger value, this means there will be more demand for land plots, seeds, and water which also means there will be more demand for MOTA and for water towers.
This also increases the incentives for joining the raids cause the value of the rewards vault increased, which means there will be more demand for avatars, joints, and the forge (cause is the way you earn more BUDS in raids)
This demand for joints and forge will create more rewards for the staking system which will increase the demand for BUDS, starting the wheel again.
Also all the mentioned things above will incentivize the trading of HK NFTs which will lead to fees that will also go to the staking system.

---
¿How to support Hashkings?
Considering the last downtrends of the market, this has affected us in our development funding, so we really appreciate every kind of help you can give us by supporting our work.
If you like how we are developing the Hashkings metaverse/ecosystem there are plenty ways in which you can give us a hand:
Leave us a supporting message in our discord <3
Upvote and share our posts
Writing posts about Hashkings (we love organic growing)
Upgrading water towers
Buying avatar packs
Voting for our HIVE witness @hashkings
---
---
---
And of course on HIVE
---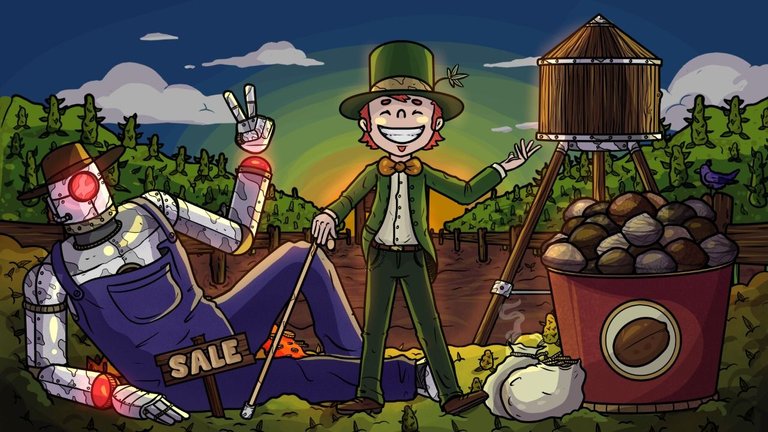 ---
---