Introducing New Rewards For The BUDS Stakers!
As we look over our kingdom of games, we can't help but feel grateful for our loyal subjects who have supported us through thick and thin.
Your commitment to the HashKings ecosystem has inspired us to create new ways to reward our Kings, and we're excited to announce our latest addition to the realm.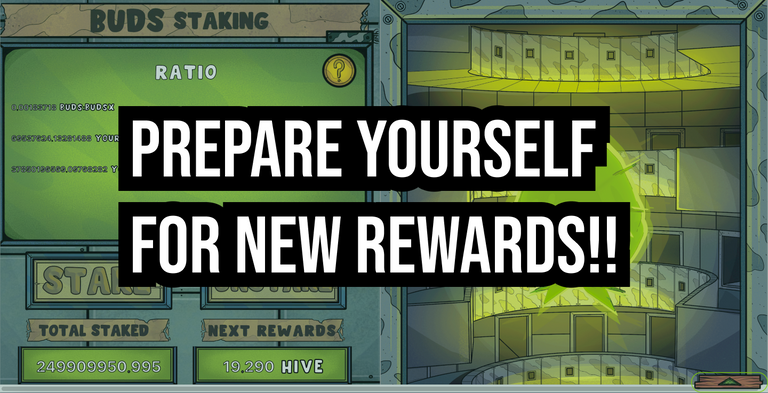 ---
Weekly Leaderboard With +$500 In Prizes
Starting from the 7th of April, we'll be launching a new weekly leaderboard for the top 100 BUDS stakers, filled with fantastic prizes that we're sure will make your reign over the kingdom even more enjoyable. To take part, all you need to do is start staking some BUDS and you're in!
For now you can check the leaderboard here
🏆 Leaderboard Prizes
Top 1-10:
7 HIVE
2,500 BUDS
2,500 XP
5 FT
5 AP (Avatar packs)
5 SOULS
13 KAT
Top 10-25:
1,250 BUDS
1,250 XP
3 FT
3 AP
3 SOULS
7 KAT
Top 25-50:
625 XP
3 FT
3 AP
2 SOULS
4 KAT
Top 50-100:
Upcoming UI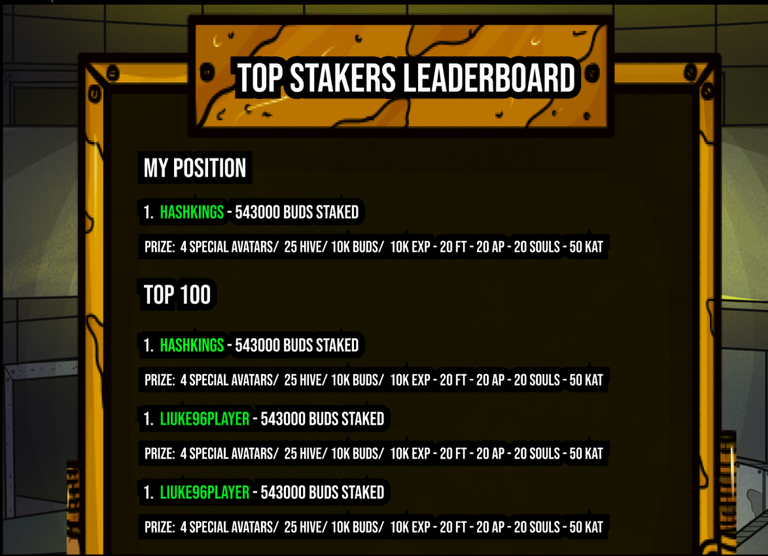 In addition to the weekly prizes, there will be a special reward for the top 100 BUDS stakers in the final week of the leaderboard. These lucky players will receive one of four special avatars designed exclusively for the occasion with the following rates:
top 1-10 - 4 Special Edition Avatars
top 10-25 - 3 Special Edition Avatars
top 25-50 - 2 Special Edition Avatars
top 50-100 - 1 Special Edition Avatars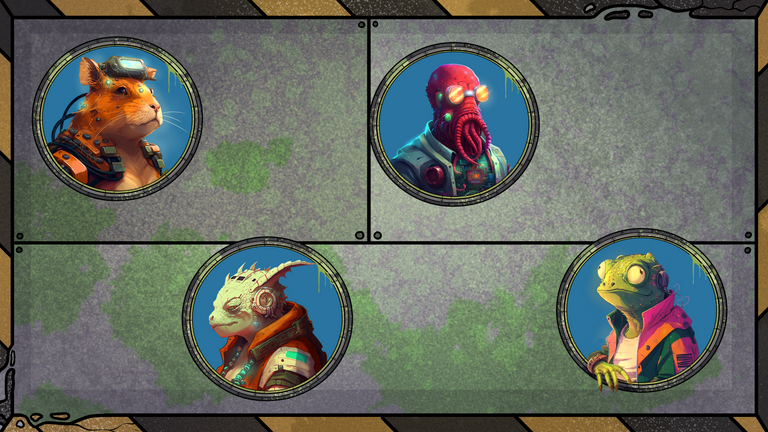 These avatars will be highly collectible NFTs that will show your status as one of our most loyal subjects.
We want to thank you, our Kings, for your continued loyalty and support. We appreciate you more than words can express, and we hope that these rewards will make your time in our kingdom even more enjoyable. Keep staking those BUDS and keep ruling over our HashKings realm with pride!
---
---
Help us to build the future on HIVE
Remember you can use BUDS in all our games and get a 20% discount instantly!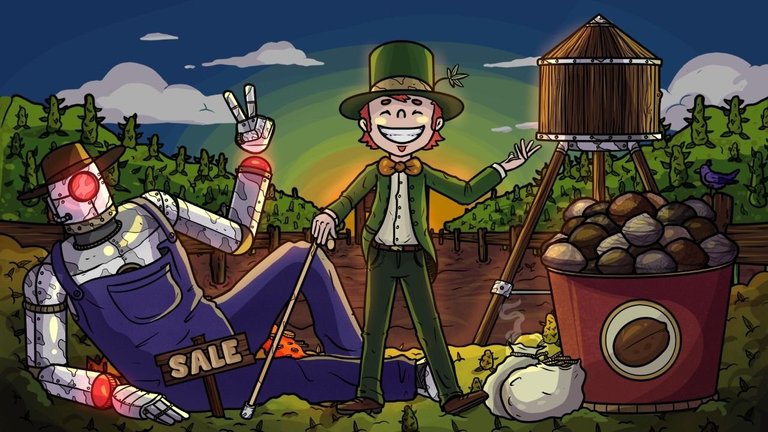 ---
---