A Rising Star tale (6 Goth) | My new giveaway #03 [10k Starbits]
---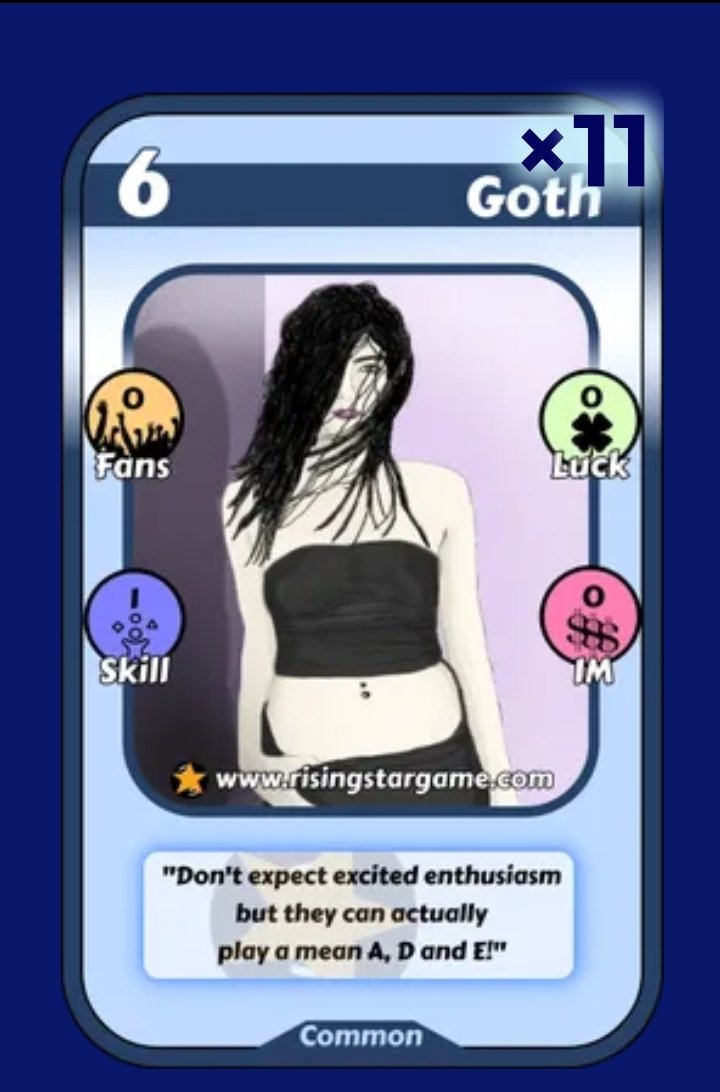 ---
A monochrome dreamy girl
Do you dream in color or in black and white?
I dream in color, or at least that's how I remember my dreams. But how does Goth dream? Surely in some taciturn chromatic palette or maybe sepia, who knows. What is certain is that she puts all her enthusiasm into perfecting herself as an artist (too bad it's not much enthusiasm) let's hope that the result of her effort is not as sad as her mood!
Una monocromática chica
Sueñas a colores o en blanco y negro?
Yo a colores, o al menos así recuerdo mis sueños. Pero Goth cómo soñará? Seguramente en alguna taciturna paleta cromática o tal vez sepia, quién sabe. Lo que sí es cierto es que ella pone todo entusiasmo en perfeccionarse como artista (lástima que no sea mucho el entusiasmo) esperemos que el resultado de su esfuerzo no sea tan triste como su humor!
---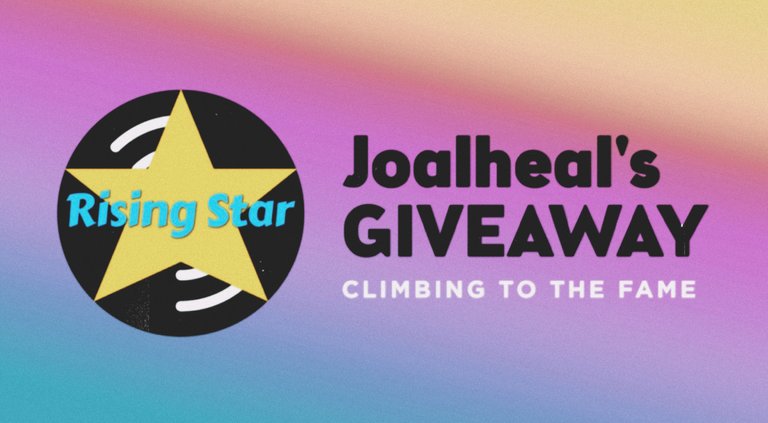 ---
Keyword Fame
Good vibes for all risingstar's gamers, We start a new dynamic for all of you, I'll be telling you some Risingstar stories based on the characters on the cards. I hope you like it. If you want any story of any Character in particular just mention it in the comments.
Buenas vibras para todos los jugadores de Risingstar. Comenzamos una nueva dinámica para todos ustedes. Les estaré contando algunas historias de Risingstar basadas en los personajes de las cartas. Espero que te guste. Si quieres alguna historia de algún Personaje en particular solo menciónalo en los comentarios.
Remember the keyword Fame

---
Our fabulous Winner
---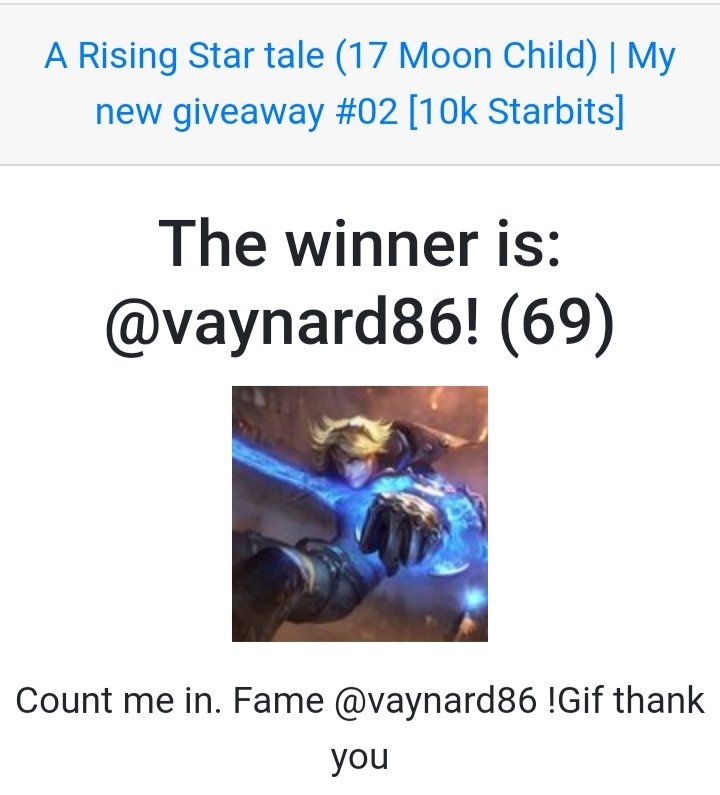 Congrats to @vaynard86
Other participants: @blitzzzz, @danideuder, @circlebubble, @monsterbuster, @lorddiablo, @imfarhad, @bitandi, @diochen, @alovely088, @ladymisa, @ieronimus, @sacra97, @middle-earthling, @henruc, @jfang003,

Read carefully
The rules are simple just write in the comments the word Fame + IGN with @.

I will use Hive tool picker

Follow me, if you want to know about my giveaways
4. Voting or tipping is not required but support is always welcome.
Have fun and good luck!

Las reglas son simples solo escribe en los comentarios la palabra Fame + IGN con @

Se usará Hive tool picker

Sigueme, si quieres, para que te enteres de mis sorteos

Votar o dar propinas no es necesario pero siempre son bienvenidos los apoyos.

Diviértete y mucha suerte!

Special mention: (just say if you want to be mentioned or not)
Mención especial: (sólo dí si quieres ser mencionado o dejar de serlo)


@ydaiznfts @addie44 @fredd99 @dotz132 @lorddiablo @trentonlundy @jfang003 @ricardoeloy @cursephantom @zpnohad @henruc @eddqq @tengolotodo @pregosauce @lundall @sacra97 @vaynard86 @henruc @alovely088 @melinda010100 @amigareaction @psalm111 @danideuder @bitandi, @mariela53 @yole @criptosectadepit @eliasg85, @bandada, @imfarhad, @treefrognada,
@lorddiablo, @pulubengdugs, @jfang003, @henruc, @daethical, @freed99, @osomar357, @imfarhad, @blitzzzz, @vaynard86, @davideownzall, @lukasbachofner, @thebighigg, @ricardoeloy, @bitandi, @alovely088, @ydaiznfts, @ebastion
This Post is posted from #ecency
---
Todas las imágenes pertencen a Rising Star Game/ Banner de portada diseño de @camiloferrua
---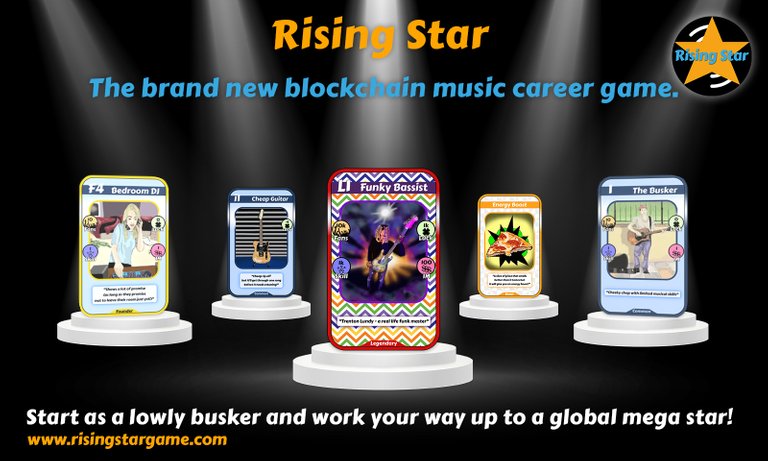 ---
---
---