Bitcoin Will Chance The War Economy Game // Bitcoin cambiará el juego de la economía de guerra (ENG//ESP) @hectorher
Gold is an economic instrument fed by the war economy.. Although Russia Ukraine war puts great expectations on gold prices, it will be disappointing...
In wartime, people chose gold because it had limited supply and invested in economic instruments that could be used anywhere..
but now the game has changed. Now we have Bitcoin!
Now wars are also waged economically. The Russia-Ukraine war has made the West's dreams of sanctions against Russia come true... This will of course benefit Bitcoin! not Gold!
Here is monthly chart of Gold...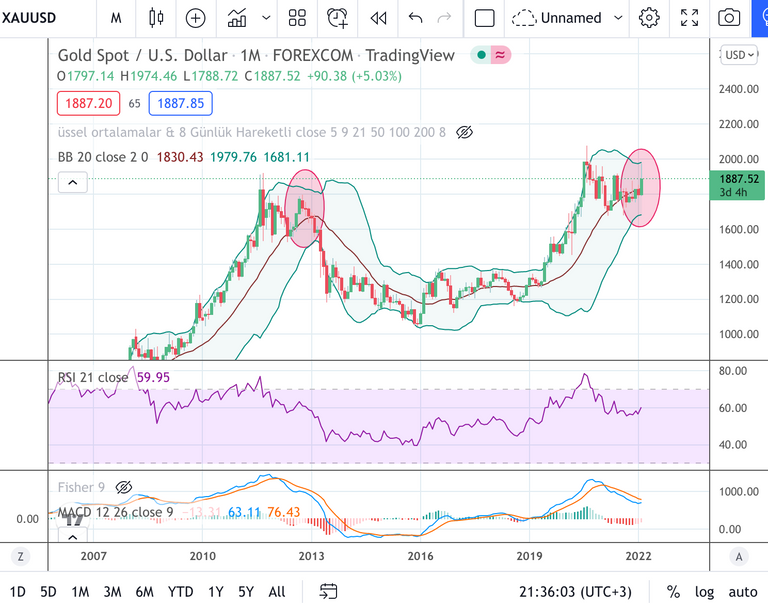 Gold chart seems very bearish. MACD Indicator is going down and may go to down... There is same pattern in 2013 and now...
After annoucement of economic sanction for Russia, Gold price down... Because there is Bitcoin. Digital Gold. Due to the sanctions, Russia's money will flow to digital currencies, not Gold..
Sorry for Gold investors who wants war to take profit...
Here is Bitcoin monthly chart. RSI Indicator is on support line.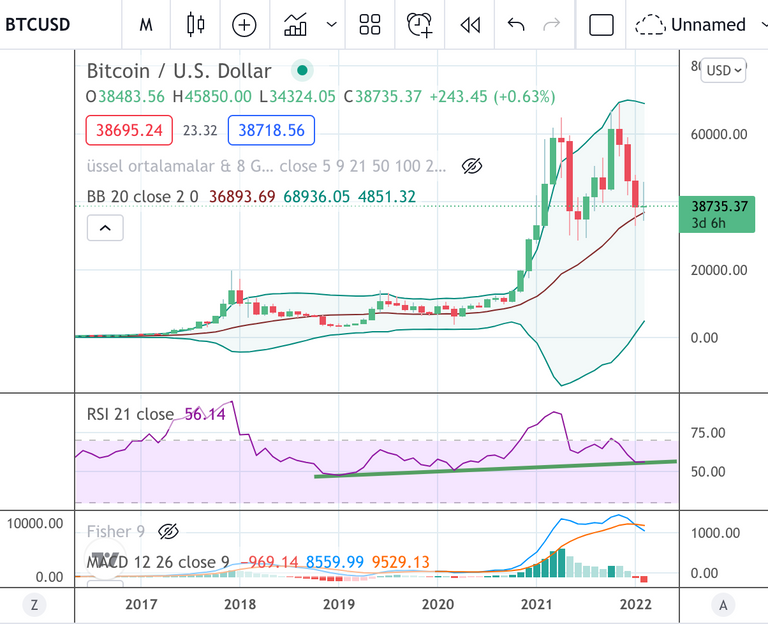 We will see what if RSI indicator be supported...
El oro es un instrumento económico alimentado por la economía de guerra. Aunque la guerra de Rusia Ucrania pone grandes expectativas en los precios del oro, será decepcionante...
En tiempos de guerra, la gente eligió el oro porque tenía un suministro limitado e invirtió en instrumentos económicos que podían usarse en cualquier lugar.
pero ahora el juego ha cambiado. ¡Ahora tenemos Bitcoin!
Ahora las guerras también se libran económicamente. La guerra Rusia-Ucrania ha hecho realidad los sueños de Occidente de sanciones contra Rusia... ¡Esto, por supuesto, beneficiará a Bitcoin! no oro!
Aquí está el gráfico mensual de oro...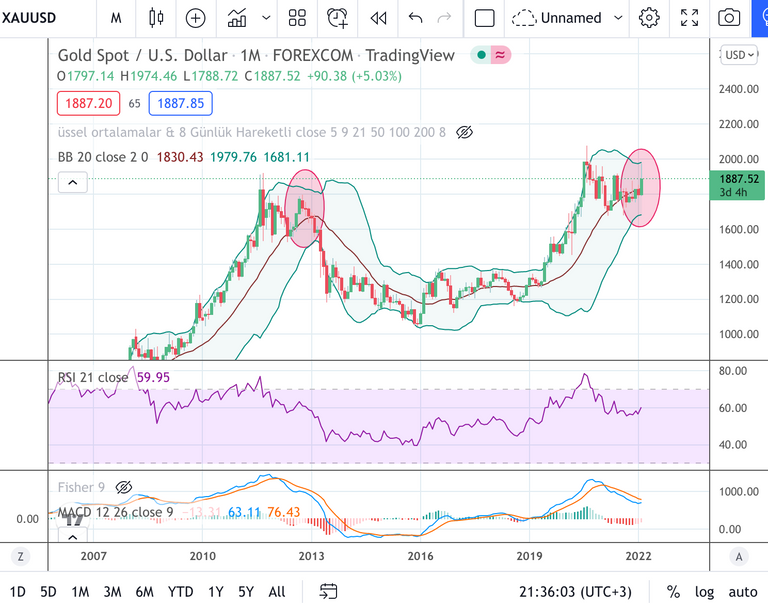 El gráfico del oro parece muy bajista. El indicador MACD está bajando y puede bajar... Hay el mismo patrón en 2013 y ahora...
Tras anuncio de sanción económica para Rusia, precio del oro baja... Porque hay Bitcoin. Oro Digital. Debido a las sanciones, el dinero de Rusia fluirá hacia las monedas digitales, no hacia el oro.
Lo siento por los inversores de oro que quieren la guerra para obtener ganancias...
Aquí está el gráfico mensual de Bitcoin. El indicador RSI está en la línea de soporte.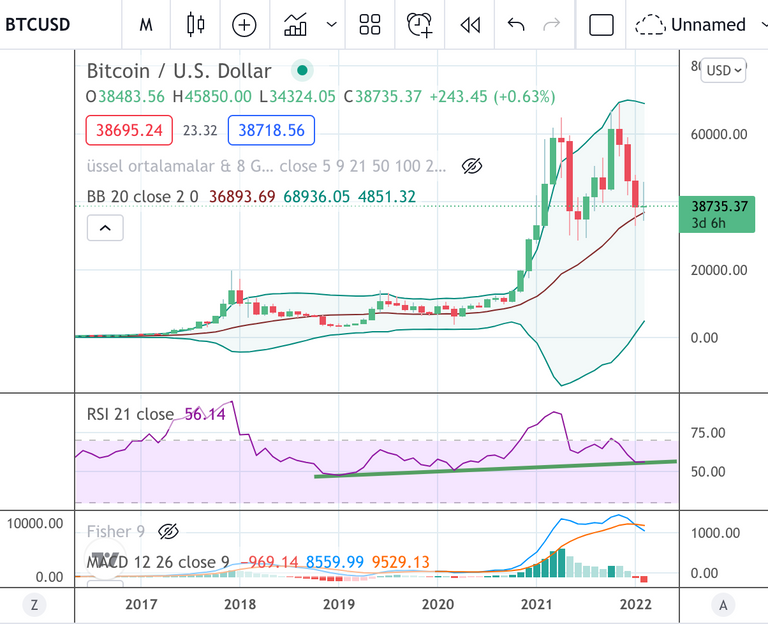 Veremos qué pasa si el indicador RSI es compatible...
---
---