presenting new metal music albums I got
Hello music lovers, I've added to my metal music collection a few more albums and here I am ready to present them once more. Please get comfortable in your seat, increase the music volume and let me begin with it.
I shall start with the vinyl record I got yesterday, from the band Poisonblack and their debut album Escapexstacy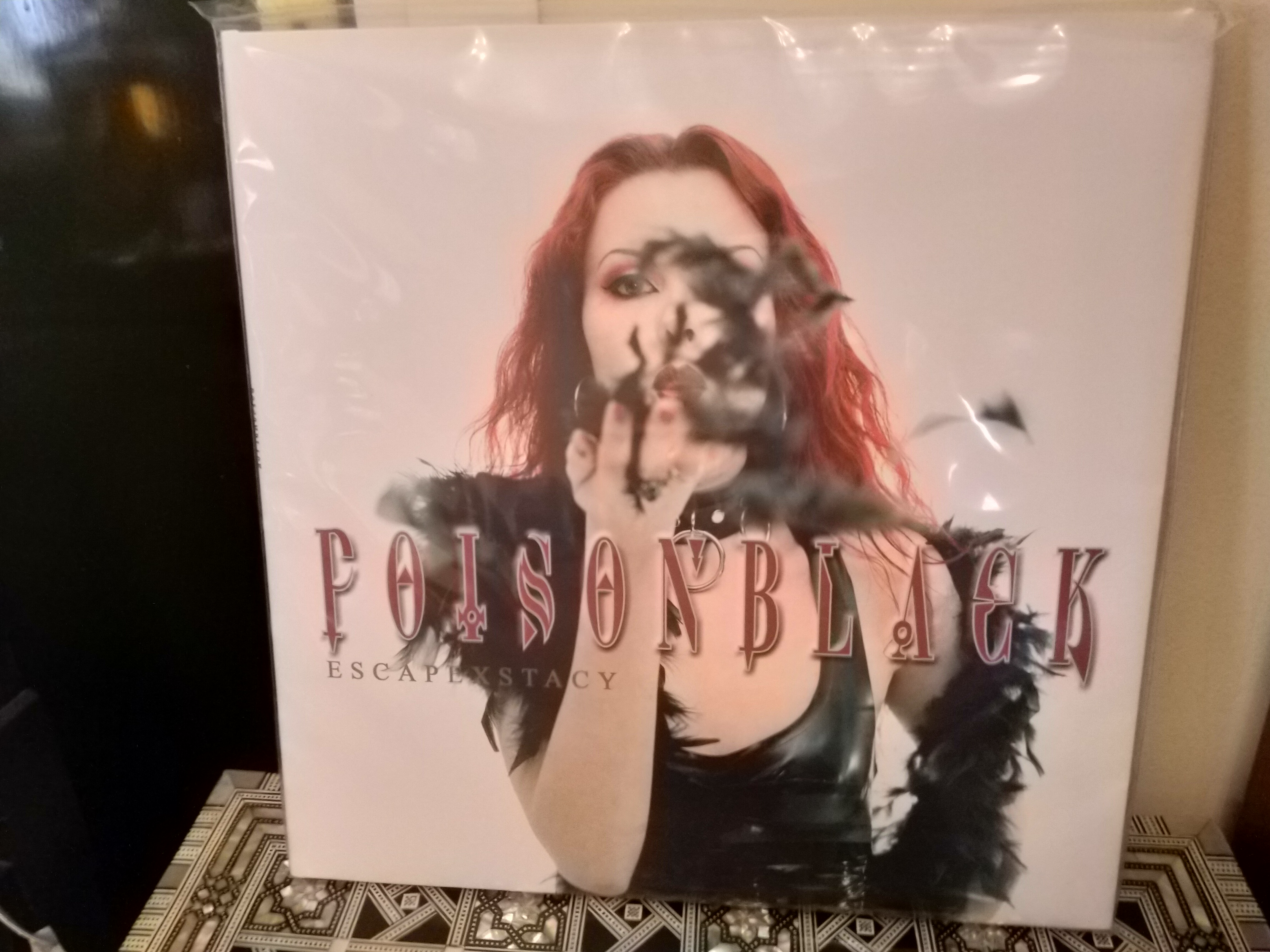 This album was originally released in 2003 and this year it got it's first release on vinyl format. When I discovered the label interested to release this on vinyl, I got excited and didn't waste time to place my order. Although the album is very enjoyable to listen to, I remember one particular song (see below) that had won me back in the day, to the point that I had to have this in its entirety. The music genre is gothic metal or heavy gothic rock maybe, hailing from Finland.
The band was formed by Ville Laihiala who was the fontman of Sentenced and the vocals in this album performed by Juha-Pekka Leppäluoto who was frontman and songwriter in Charon.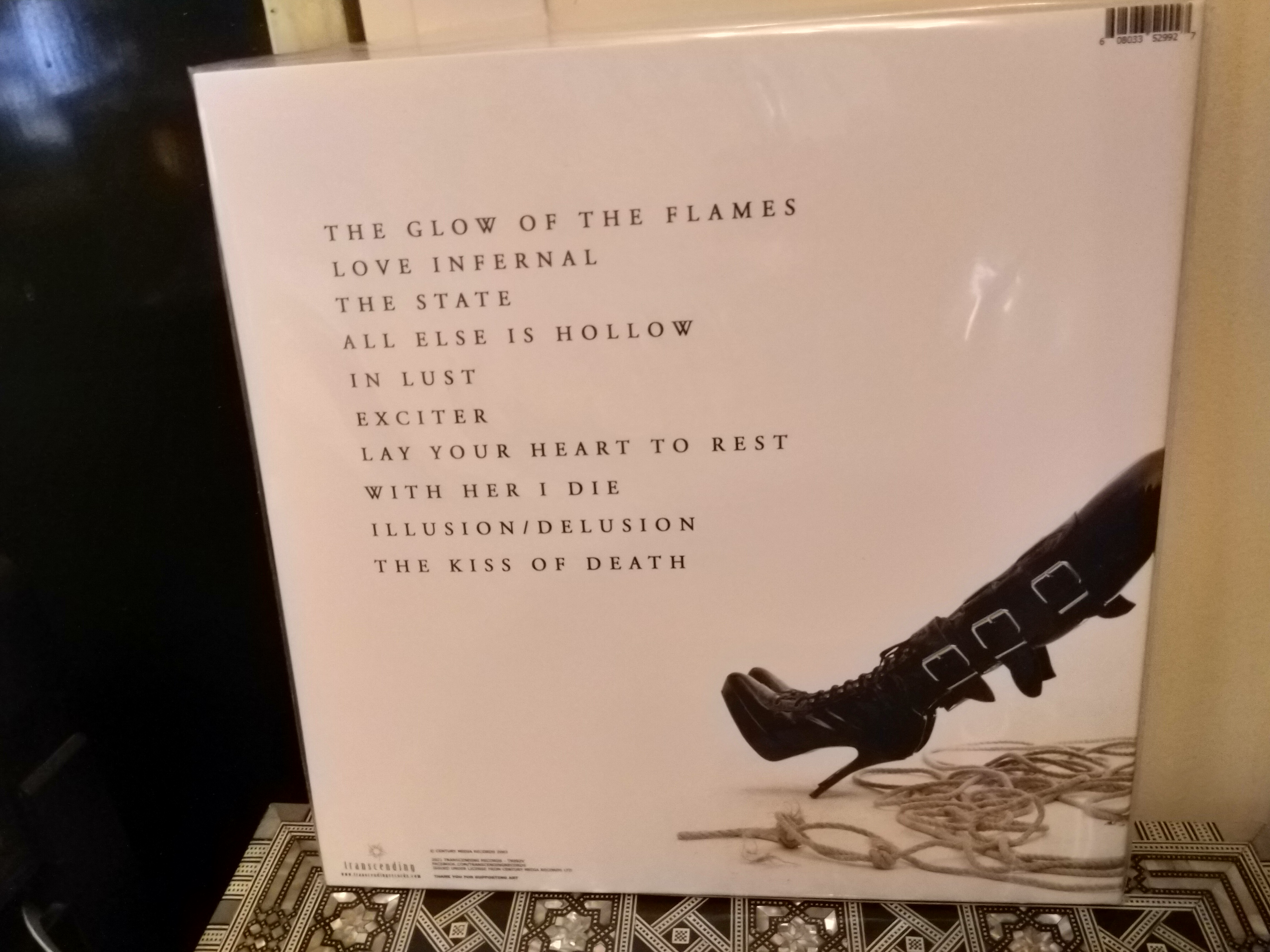 This album is probably the only one from Poisonblack that I like so much and now I can lay my heart to rest for having it :)
Moving on to other albums but staying in that northern land of thousand lakes, two bands on cassette to present are Swallow The Sun with the album New Moon originally released in 2009 and Amorphis with their album Queen Of Time that's their latest studio album released in 2018. Both these cassette releases came out in 2020.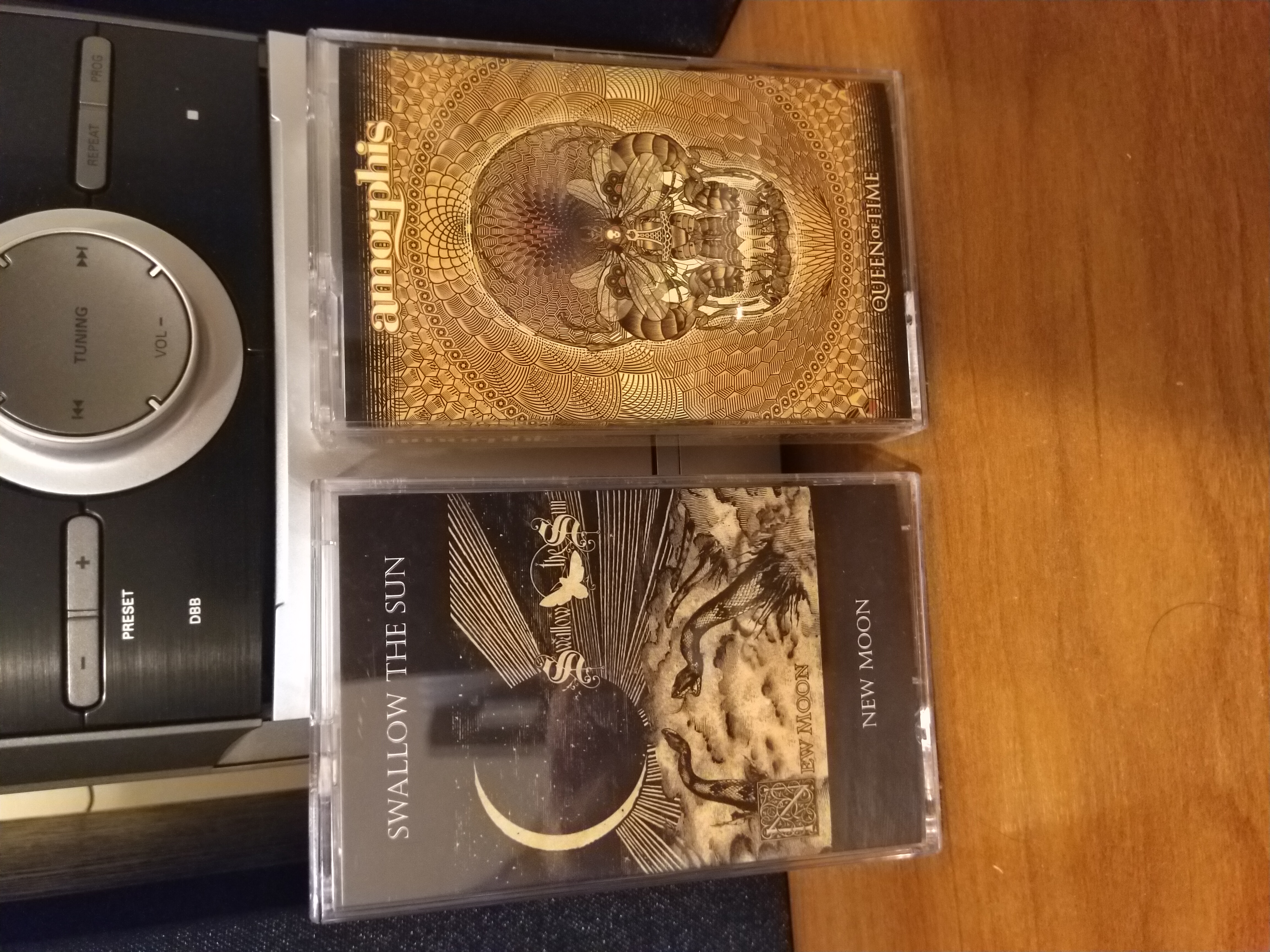 Swallow The Sun are a doom metal band whereas Amorphis having a long trail behind them from the early 90's, they've created a successful blend of heavy metal along with progressive and folk elements.
I love cassettes, these albums are limited editions and I think I purchased the last copy from the store I ordered them.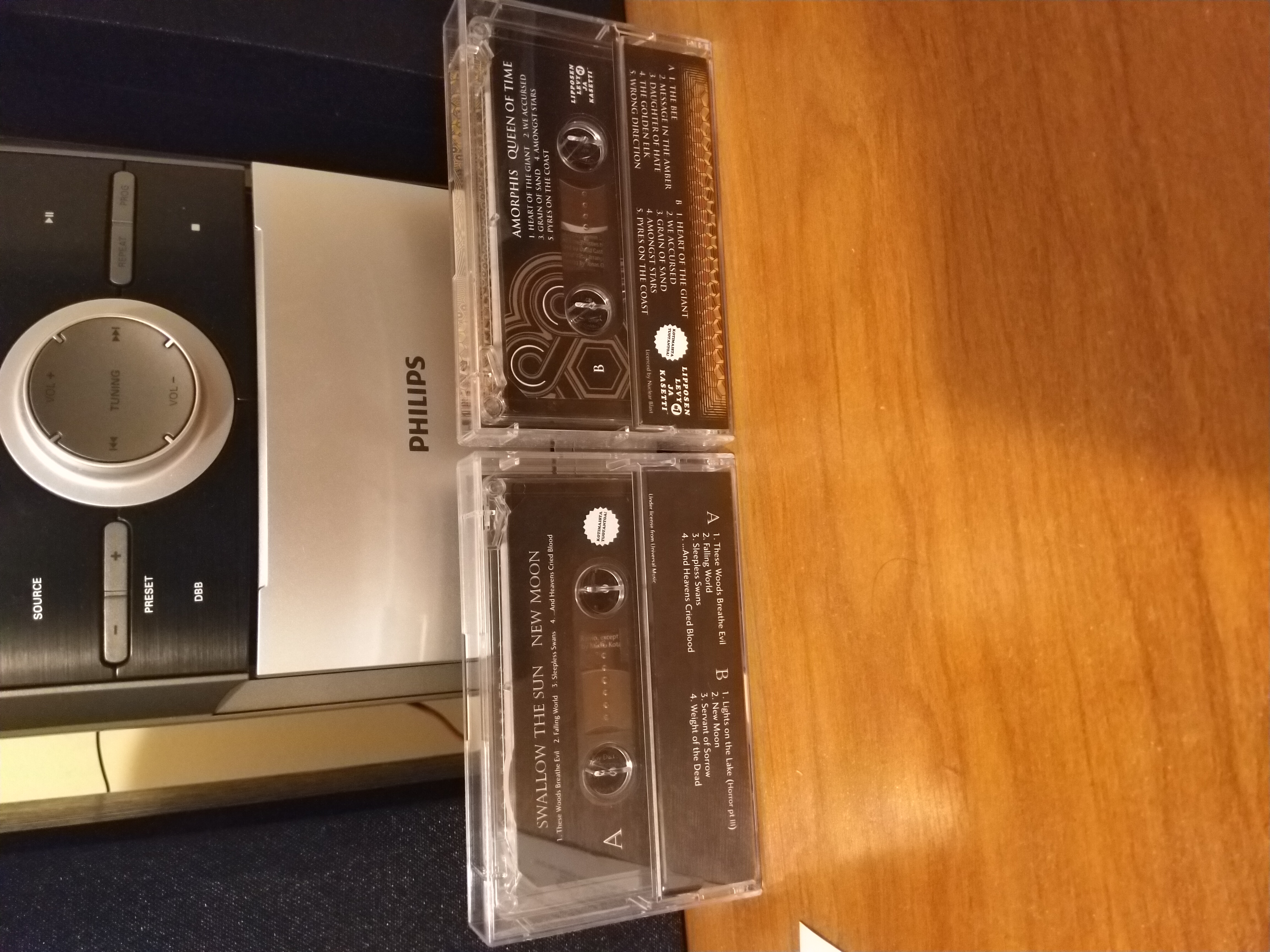 Next albums also on cassette feature Legion Of The Damned and their album Ravenous Plague originally released in 2013/2014 and the cassette edition came out in 2019. Next to it on the right Rotting Christ with their early era album Non Serviam originally released in 1994. This cassette is 2021 edition.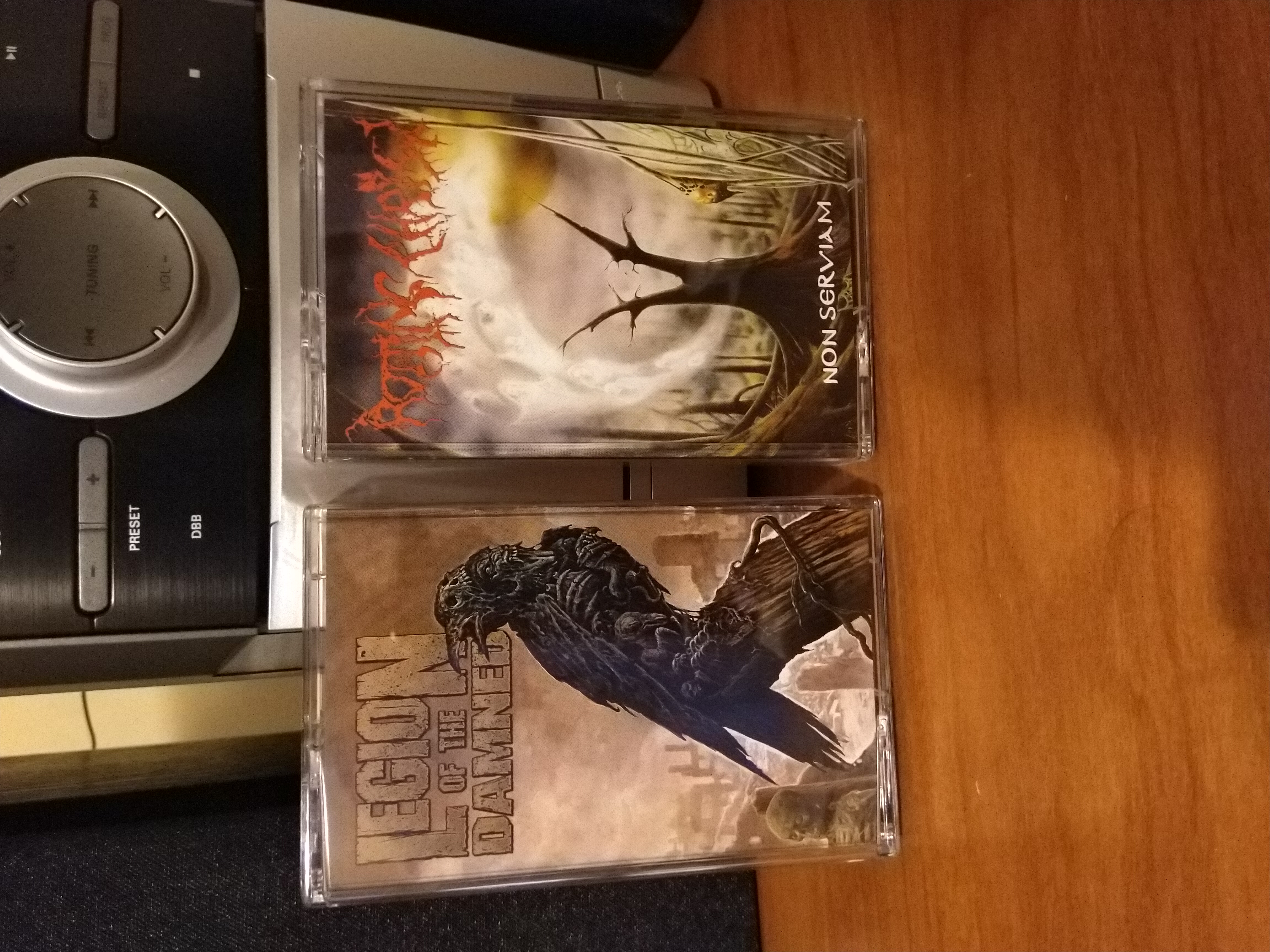 Legion Of The Damned are a thrash/death metal band from the Netherlands, I didn't know them before this album, I'm not a big thrash fan either, however I enjoy the album.
As for Rotting Christ, there's only one thing to say, this same thing that all RC fans never ever get tired to say to each other: Non Serviam. The title is a Latin quote that translates: "I will not serve". Needless to say that the music genre belongs to the black metal realm.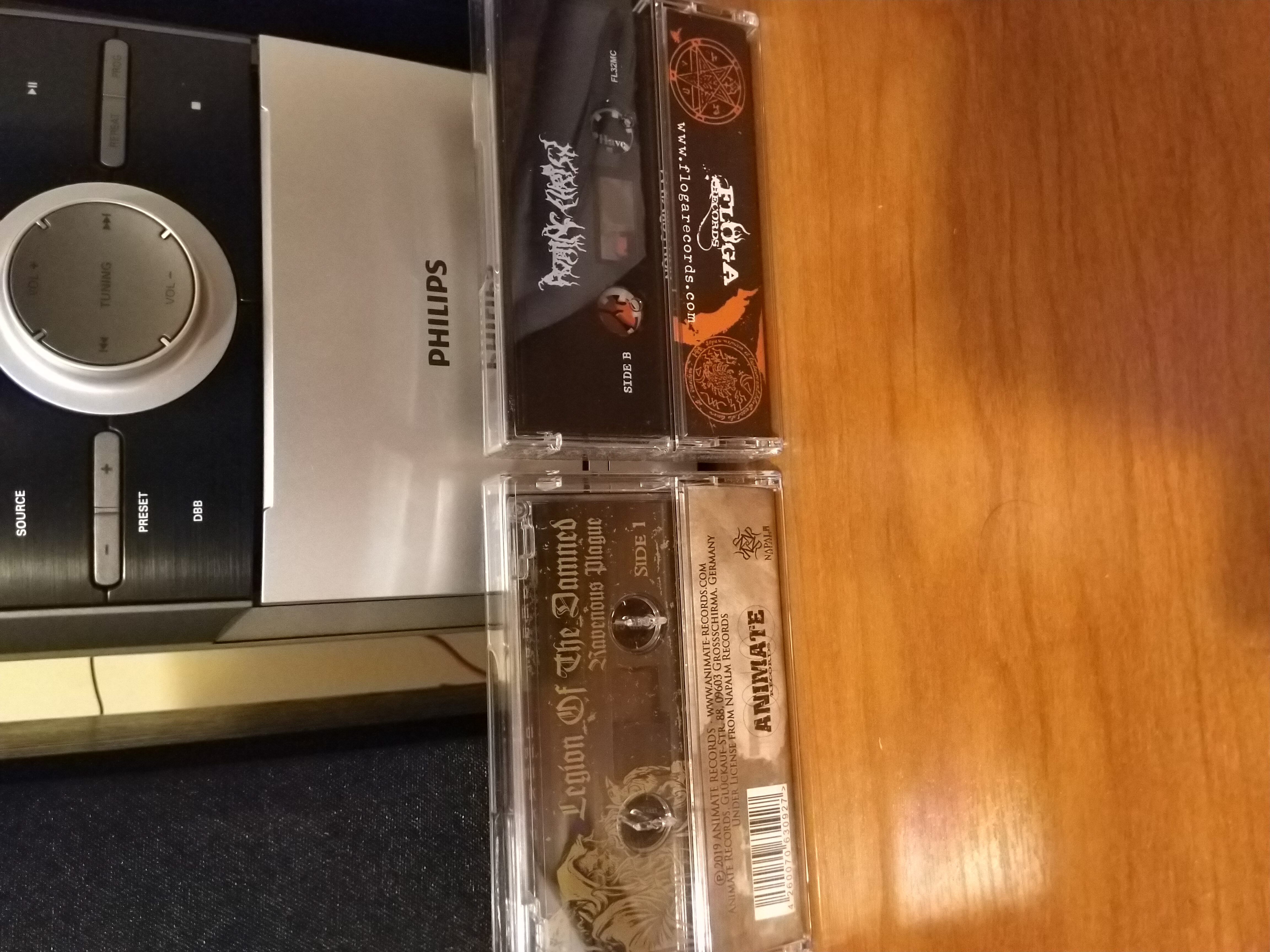 Last cassette album but not least from Staind and their album Break The Cycle originally released in 2001.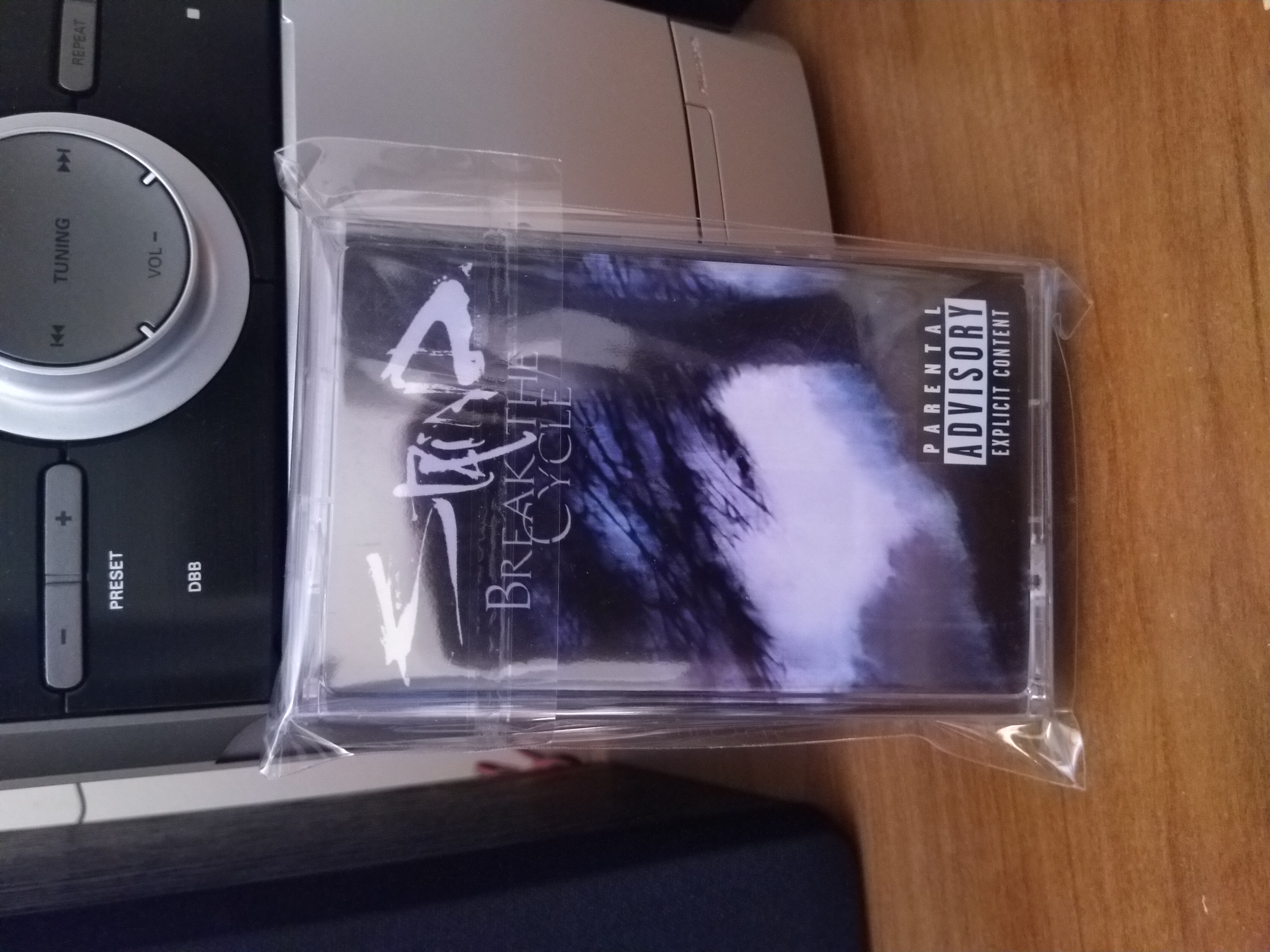 I got in touch with this album at the time it came out and it's been among my favourite albums bringing back memories. I used to have this album on cd and having given it away along with some other albums I had to have it back on cassette. The music is alternative metal and the band hails from the U.S. I thought that Staind were disbanded, I knew Aaron Lewis on vocals was on a solo path releasing folk/country albums, but this year they released a live album they recorded in 2019 playing many songs from the shown album and are also scheduled to tour this summer in the U.S along with Korn and more than that they have new music underway. I can't wait to see how they'll progress.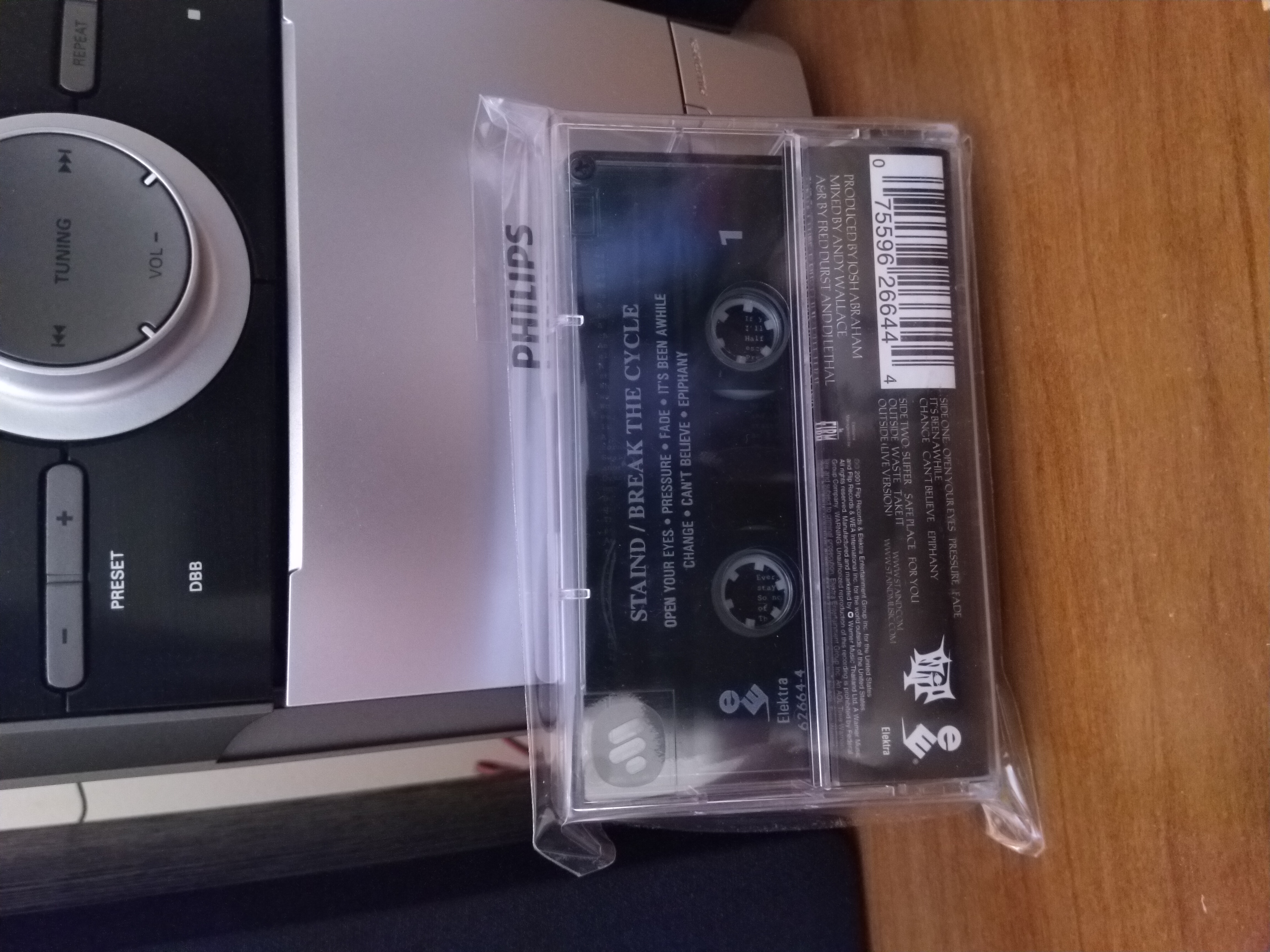 We've hit the end for now, as soon as I have a few more to present, I'll come back. Thank you for having a look here, be well and always stay safe and sane. Cheers!
---
Posted via MusicForLife.io
---
---