10,000 Hours - Hour 240
UP, DOWN, IN, OUT
I love my dog to death but there are times when I honestly want to just go drop him off in a field and let him find his way back home.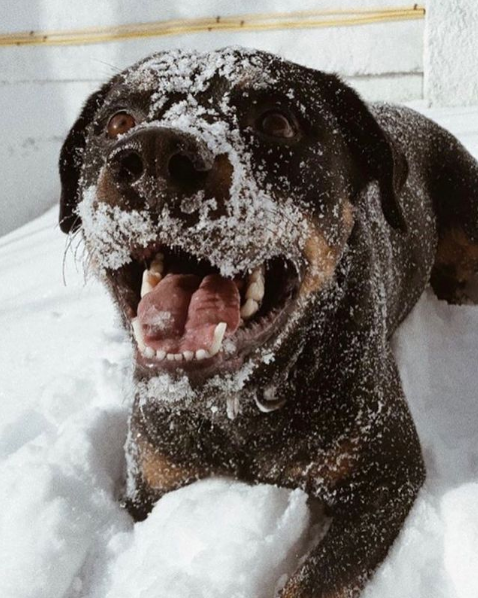 He would, and he'd probably actually very much enjoy that; but the risk ratio of having a large-breed dog in libertarian gun country isn't worth it. I've had about half a dozen men tell me, while petting my dog and commenting how friendly he is, "ya kno if a dog looks like this came on my property I'd hafta shoot it". Thanks for the info... you like my dog but would murder him on first glance because that's apparently what "freedom" is all about..
I'm sure there are other rottie/pittie owners out there that have dealt with this. I haven't left my house in years without the feeling that Raiden could get shot. People are truly horrible.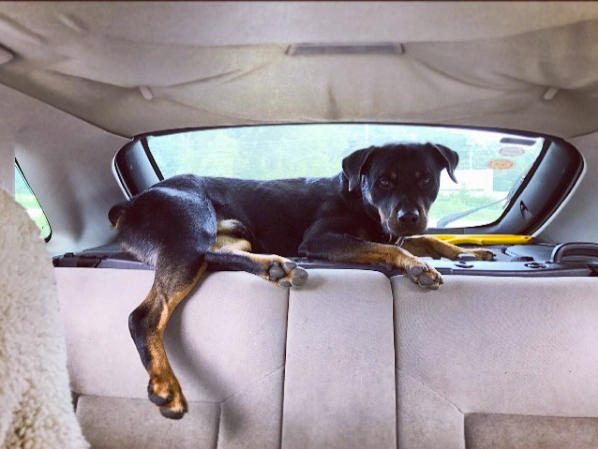 OK, one quick story before I change the subject. When I was working as a snowmaker, Raiden would come to work with me. During the early season, before we split into day and night crews and we were all working in the daytime, Raiden would wander around the mountain with us working. He even chased the buggy the entire way up the mountain one time.
When the season started going, and we were actually making snow at nights, I decided that bringing him out on the hill at night was too dangerous. He has a tendency to play with the hoses, and there's a lot of pressure in them. Everyone always describes it as a "high-risk" job; and despite whether or not I see it as so, that sentiment certainly increases when taking into consideration a dog.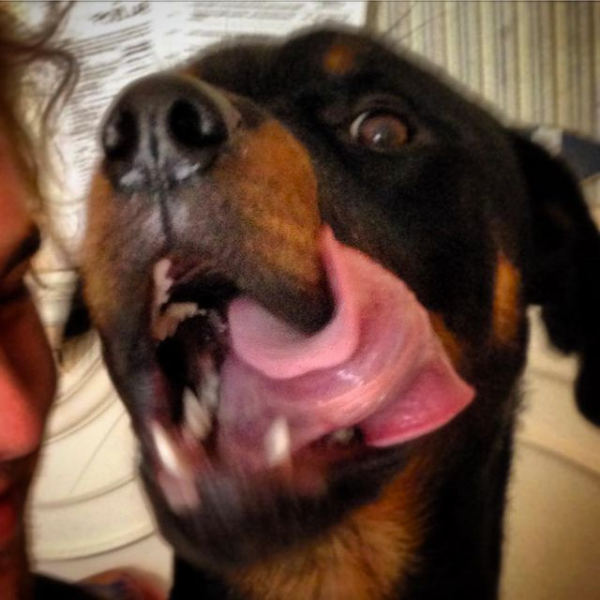 Anyways, so I would leave him in our "locker room" most of the time we went out on hill. The way snowmaking works, at least at my mountain, is you go on a "gun run", to do all the duties, for a couple hours(really however long it takes), and then you return soaking wet to the locker room to warm up and dry your clothes before the next run. This gives the guns some time to actually make the snow.
We had a missing doorknob on one of the doors. There was a piece of a hose tied around the hole where the previous doorknob had been, that would kind of keep it occasionally closed through friction. But, obviously, it's a fuckin mountain, so it got windy as shit and the door would constantly blow open. There was another, double set of doors on the other side of the room, so we would often screwdriver-jam the one door closed and use the double doors. Especially when Raiden was at work and we were leaving.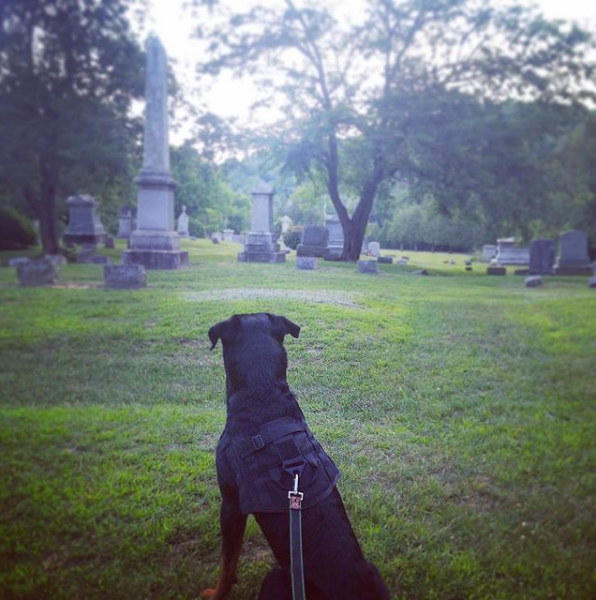 One night, someone must have gone back inside after forgetting something and left out the jammed door, removing the screwdriver. I came back and Raiden was gone.
I wandered around the base area because this was certainly not the first time this had happened. However, normally he just finds the nearest headlights and connects with that group of snowmakers- looking for me. If we are up higher on the mountain he usually gives up and goes back or finds another person lower on a snowmobile. It's all about lights- the boy just LOVES lights.
No sign of Raiden anywhere. This was super weird. I started getting worried that he had somehow got himself under a cat and they hadn't wanted to report it because it was too traumatizing. Or something. A million horrible scenarios ran through my head that night. But I had no choice but to just stay there and keep looking.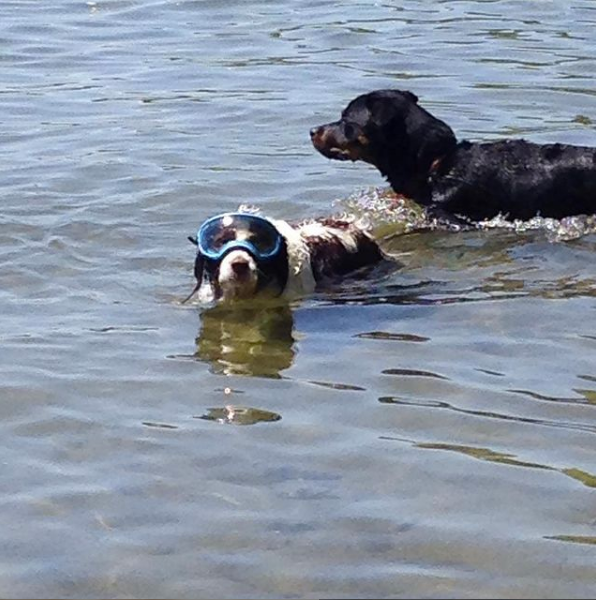 In the morning my good friend/shift leader Greg got off the phone and informed me that our "night time security guard" had him. My first though was of immense relief, immediately followed with "we have a fucking night time security guard?". This mountain isn't exactly Vail, and as a teenager I feel I did some things at the mountain that surely should have been proof within themselves that there was no security guard.. ;)
The guard lived an hour away and was home for the day. She offered to take care of him for the day and bring him with her when she came back into work. I said sure, that works for me; and thank you, so much, of course. I wasn't really prepared to hear about how the events had actually unfolded..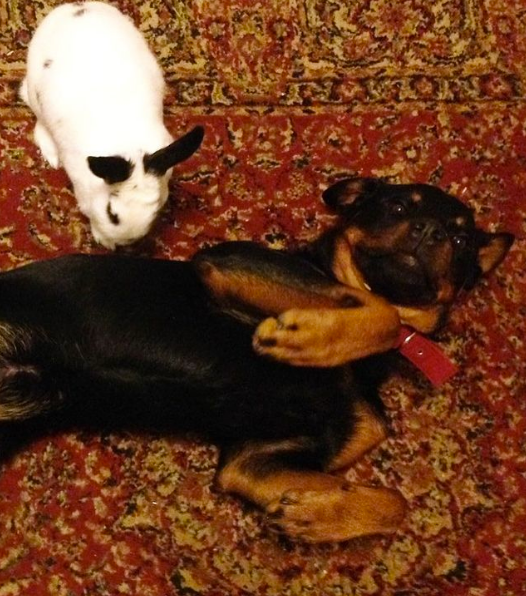 Shortly after midnight, Raiden had slipped out and gone looking for us. There was a snow-cat in the base area near the village, which you can see from our building, so Raiden most likely went to check out the lights to see if it was us. We frequently use a snow-cat for transportation.
A woman(not the security guard) saw him and approached the security guard. "There's a pretty big dog out there" the woman said. "What should we do?"
"Does he have tags?" the guard asked the woman(I believe she was the hotel manager).
"I don't know. I'm not going anywhere near that thing. I don't like those breeds"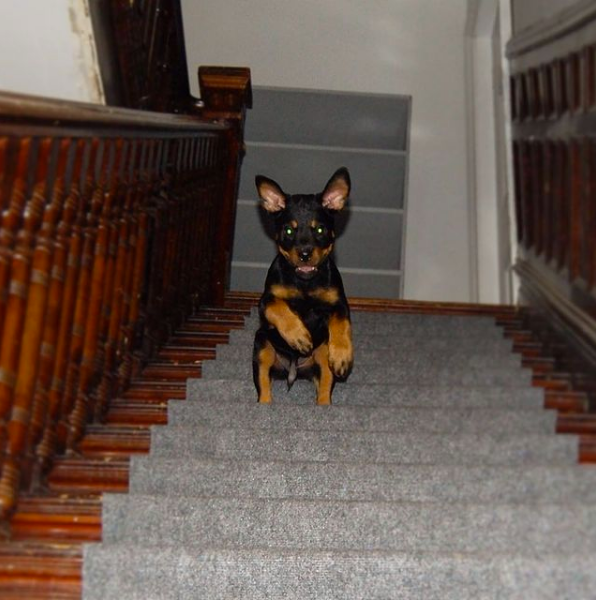 The security guard went out and tried to check Raiden for tags. She was successful, yet it took her a good 5-10 minutes apparently. Raiden is extremely playful, and once he gets it in his head we're playing "keep away", regardless of whether we actually are, it's hard to get it out.
When the security guard came back inside with Raiden's collar, she could hear the other woman on the phone. Something about "attacking people" and "please come fast". The guard asked her what in the hell that was about as the woman hung up. The woman said she had called the police and asked for them to intervene. The guard said "why didn't you wait for me?" and she responded "the dog was running too fast and I got nervous"
So, this woman got nervous because my dog was playing too much with the security guard, the manager had called the police and openly lied, saying my dog was attacking people and needed to be handled. When the guard asked her why she had clearly lied about the dog attacking people, she said "I don't know, maybe he had. Those dogs do that. And if you hadn't of gotten his collar he would have started attacking people".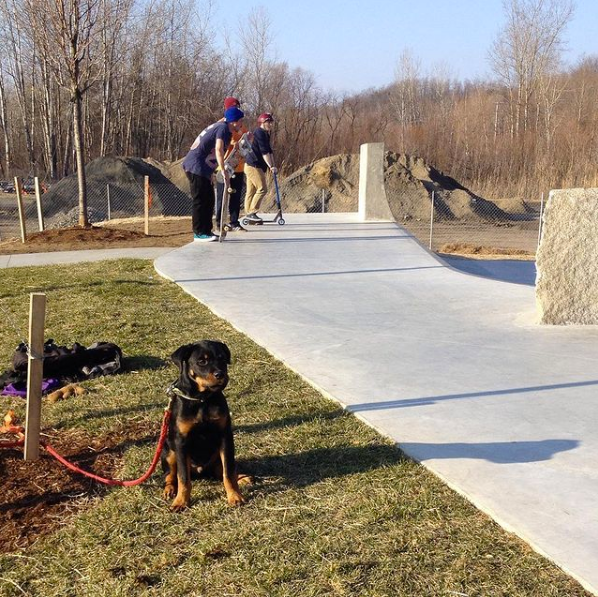 No. He would have given up looking for me and gone back to the locker room, and I would have seen him half an hour later.
Anyways, next thing you know, country sheriff shows up, and as the security guard is calmly walking to him to talk with him and sort this out, she notices through the dark that the officer has his gun drawn and is looking around the parking lot, ready to fire. She screams "NO NO NO NO" and starts frantically waving her arms and saves my dogs life.
Talking to the cop, he informed her that his intentions were to show up and shoot the dog. He said the phone description made "the animal" sound "too dangerous and reckless" to be controlled in any other manner.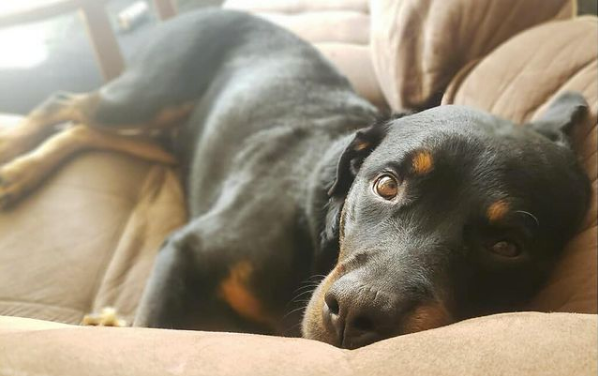 THIS IS WHY YOU DON'T EVER CALL THE FUCKING POLICE
Just don't. Ever. You could get someone's dog killed. You could get someone's kid killed. Almost every interaction with police I've ever had has been downright horrible. Like, literally every instance, someone's life(short term or long term) is ruined because of police presence. Just. Don't. Do. It. EVER.
I have an entire other story about Raiden and the police but that's for another time. :)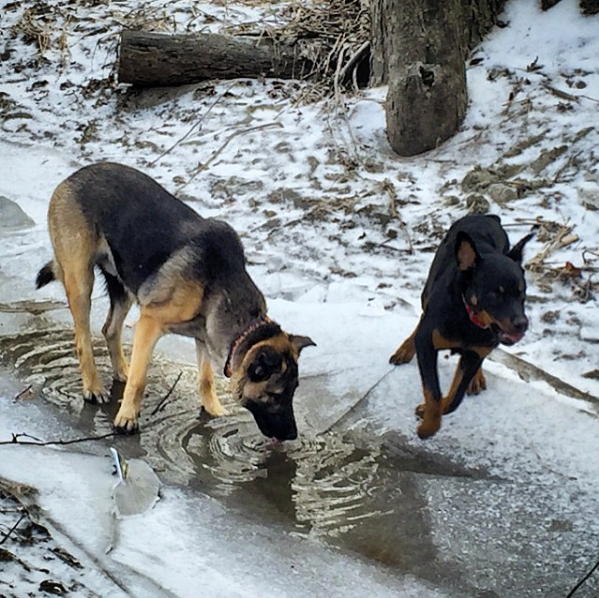 I mean, I guess it really is for another time. I sat down to write something entirely different, and it feels non-sequential to write about it now 😂 This story started with me sitting down to write, Raiden driving me crazy within the timespan of 3 minutes of wanting to go up on the bed, overheating, back down, out of the room, back in, back up on the bed, and unhappy with being on the bed.. and then this kind of just flowed out.
My fingers need muzzles..
Well, given I've done it again and spewed nothing for far too long, we'll cut this short here. Hope you all are doing well <3
---
---