Music Monday - Pat "The Bunny" Schneeweis

Hello Music4Life community! I have seen a few "Music Monday" posts floating around, and I thought I would add my own little two cents.
In the past I have written a couple dozen articles on different musicians, albums, songs and the histories behind them. Since moving over to HIVE, I have ceased to do so as much, but upon reading a few posts today, well, I was inspired.
Pat "The Bunny" Schneeweis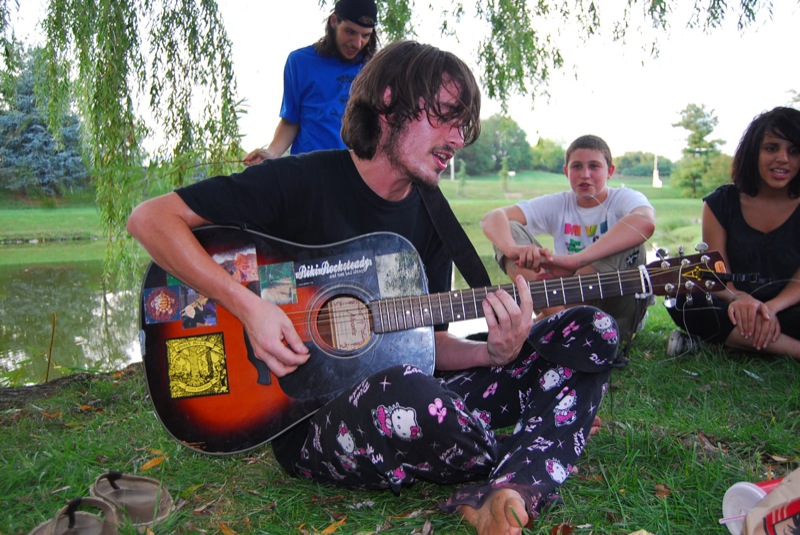 Source
Pat Schneeweis, also known as Pat the Bunny, is a (sadly) retired musician from my home state of Vermont, USA. The son of a musician, him and his brother Michael grew up around music; both dabbling with various instruments since a young age. They were also exposed to the oddly harsh environment that is growing up in Vermont; extreme wealth disparity and addiction. When Pat was in high school, he started releasing music under the name "Johnny Hobo"; initially by playing guitar, singing, and using a cheap drum machine to accompany himself. From there, Pat went on to lead roughly half a dozen folk-punk bands; although by his own admission, it's hard to keep track of almost anything about his music career.
Many people attribute Pat to inventing the folk-punk genre. That is, by absolutely no means, accurate. Punk bands had woven elements of folk music into their own recordings since well before Pat was born. Punk is very much a DIY genre, and folk music is some of the most accessible music to play. Additionally, folk music historically has many ties to political issues and other aspects of punk. What could be argued, however, is that Pat popularized folk punk, at least to a new generation, and inspired a rush of young bands/artists tying themselves to this label.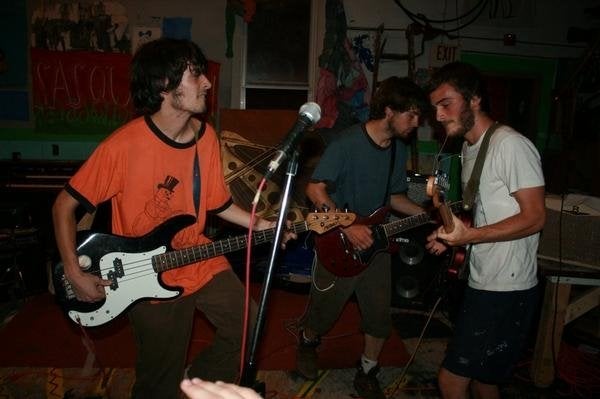 Source
Pat's music is dark. It is funny. It's emotional. It's relieving. It's important. It's just about anything a young punk could want. The topics of his music vary across multiple spectrums; from addiction, love, DIY ethics, political issues, depression, suicide, hate, trainhopping... I mean, a lot. And as anyone who has listened to Pat extensively knows, you can trace what stage of life Pat was in judging by which band/time period he was fronting.
Pat has had a very large influence on my life, personally. Born in '87, he's only 6 years older than myself; yet he was such a role model to me. I first discovered Pat's music when I was in high school- actually at the same age he recorded it at, in the same area and dealing with the same issues. I had a lot of issues with mental health at the time, and a lot of issues with seeing myself in modern society and wondering if this world was for me. I had listened to a lot of similar punk music at the time but Pat's was the first time I had heard something so personal in the punk world. Everything was new to me at that time in my life.
I actually didn't know Pat was from my area until I met him. It was after a friends' punk show in my hometown. We were all sitting around a fire when I realized who he was. That made so much sense to me. Everything, of what I knew of his music at the time, struck something in me. The fact we had lived similar lives was no surprise.
Enough of me. I'll let the music speak for itself. Here is some pickings from the wonderful mind that is Pat Schneeweis.
Johnny Hobo and the Freight Trains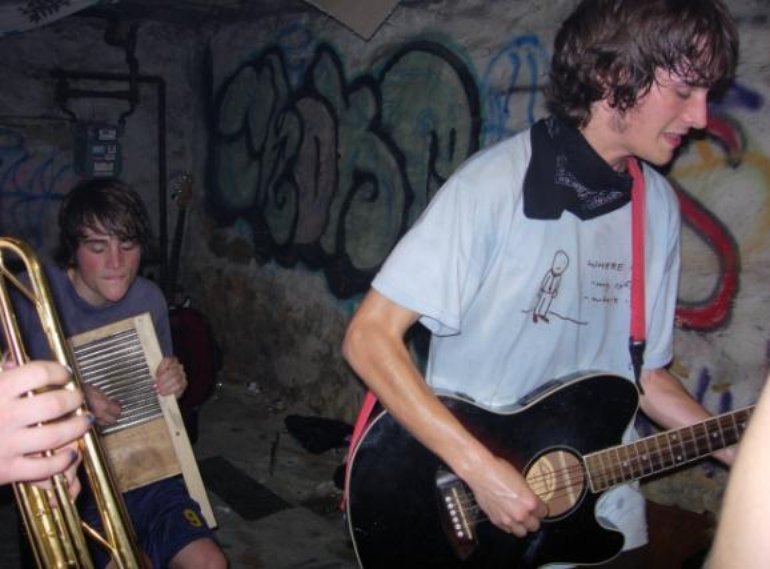 Source
As I mentioned above, Johnny Hobo was Pat's first musical project. Originally, it was just songs he had written and recorded over a cheap drum machine. He made a few hard-to-find recordings of some of his earlier work, but by far the most well known material from this high-school time in his life was from the split EP with Mantits- Love Songs for the Apocolypse
This material by Pat is by far his most juvenile- I mean he was in high school when he wrote this shit. And it shows. Acoustic music made from what he had access to- a guitar, a thrift store harmonica and his father's trumpet. The material very much deals with being a misfit teenager- depression problems, alcohol, societal issues.. pretty typical shit. But with a different edge to it. Something made to SCREAM along to at a campfire. And trust me, I did that plenty of times.
The above song is an ode to a parking lot in Pat's hometown of Brattleboro. It's an "ode", by ways of being a tribute to the times he spent there and to his friends who got arrested there. It's a parking lot that teenagers in the area commonly hang out in- I've actually spent an evening there myself hanging out with some friends, despite it not being a town I spend a shitload of time in.
Pat toured quite a bit while he was "Johnny Hobo and the Freight Trains". And yes, he was also the Freight Trains themselves at certain times. Pat had a variety of his own problems. He had a serious opioid addiction problem, as is extremely common in Vermont. Therefore, he could be very hard to get along with at times, and was constantly changing the members of his band or just touring outright solo; despite people expecting there to be a band to accompany him.
Wingnut Dishwasher's Union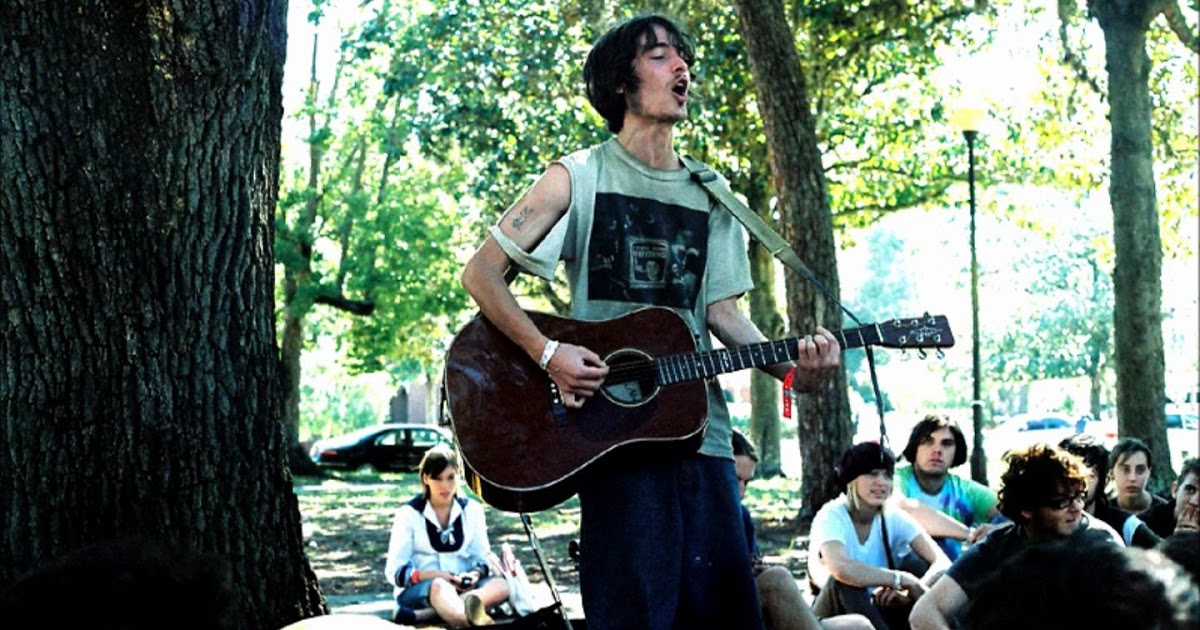 Source
OK, so he created a few different little projects between all of these. But I'm sticking to the major ones; I already said this post was slightly personal, so I'm going to stick with the music that influenced me. But, that is not an entirely selfish reason, these are the projects he put the most effort into. If I were to talk about each and every little project him, his friends and his brother did, this article would never end. Pat wasn't necessarily a musician, at least exclusively. He was just a kid finding his way through the world- and realized his music was gaining attention. So half his musical "projects" are things like intentionally-corny hip hop groups and drug-induced magic performances influenced by the interest of cryptozoology.
After Johnny Hobo, it was Wingnut Dishwasher's Union. There is an evident change in Pat between the release of LSFTA and Wingnut's feature album, "Burn the Earth! Leave it Behind!"
At the beginning of the first track, you hear quite a difference in tempo and Pat's general demeanor. There is a sense of hope; something completely absent from the juvenile, self-destructive material he offered with Johnny Hobo. It shows personal growth, and starts to focus on political issues, human rights, as well as classic Pat topics such as addiction and mental health; but there is a strong sense of hope here, which you hear through immediately from the opening track.
There's also a notable change in the instruments used. For the first time, we hear Pat using electrical instruments. The variety of instruments changes. Percussion and song composition in general changes drastically. I could go on and on about the developments it shows both within his musical career and his personal growth but I feel as though the music speaks for itself. The whole album is above, yet the last track, "My Idea of Fun", is one of my personal favorites so I have included it below:
Ramshackle Glory // Solo Work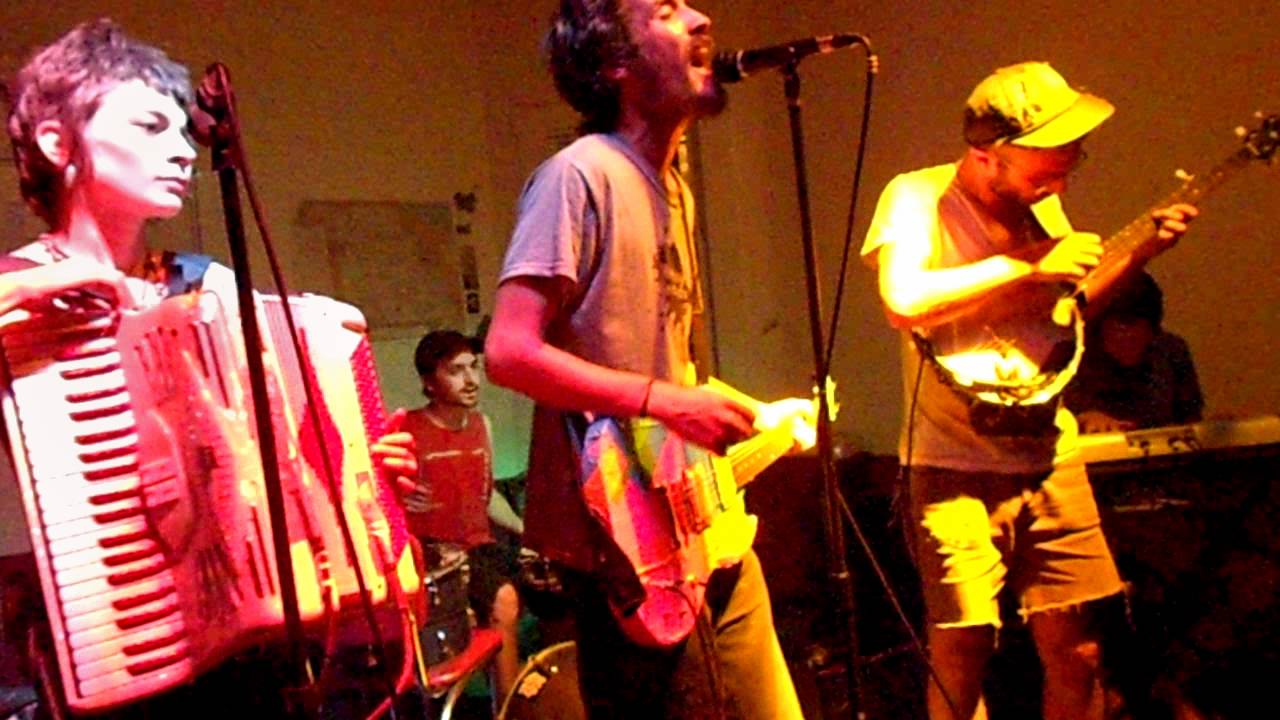 Source
The "last" band Pat formed went by the name Ramshackle Glory. During the time that Pat recorded the songs attributed to RG, he was also dabbling in solo work. He had been in and out of rehab quite a few times- but that was nothing new in terms of his previous projects. But, there is a sense of maturing that is heard in RG that would explain his breaching out into solo work as well as the events that followed.
My favorite Ramshackle "album" is Live the Dream ; a live version of a compilation of his RG recordings entitled "Die the Nightmare". Yes, it's a corny play on words. But Pat embraced corny plays on words.
The music he created during this time of his life was much more politically motivated. It still dealt with his depression and addiction issues, but they were geared in a different way. Both in his work with RG and his own solo work, there's a sense of regret; not a regret about his music or his views, but several subtle "apologies" and the like you hear through his work. While not a new concept to punk, there's something powerful about the way these personal lyrics and comments about things/people you will never know about affect the listener.
Not too long after releasing his most well known solo album, "Probably Nothing, Possibly Everything", Pat announced his retirement from the music industry. He cited his reasons being his viewpoints no longer aligned with those of his past; something I deem a courageous act for he knew the amount of impact his music had for so many younger, confused kids; and if he were to make music dismissing it, it would hurt so many that looked up to him.
I could have gone on and on about Pat, but writing all of this has made me feel oddly sentimental. Pat had a huge influence on me. It was the first music I could fully relate to. My best friend, who passed away in 2019, and I used to scream the lyrics to Johnny Hobo together at 4am not too long ago; and I'm sure that's contributing to these feelings as well.
And I also know I'm not alone. Pat's music is a love/hate kind of thing. If one doesn't relate to it, it's hard to love between the DIY aspect and Pat's intentional voice cracks. But I personally know so many who were SO affected by him. So many who were in tears over his announcement that he was retiring. And to spend time with him, to see the faults my teenage "hero" had; the ones he sang about, the ones I knew about. It made everything all to real for me.
And what made me get even more sentimental about it was reading some of the Youtube comments on the Ramshackle Glory album. It's a gentle reminder that we are not alone.
This is my first music monday. I plan to do more. I enjoyed this thoroughly, regardless of whether the audience enjoyed my music selection hahahha. In the future I'll do more that "please the ears".
"Malcolm X never lived to see the government fall
But the state he opposed made him a stamp
And that's the best you can hope for if you never give up
Your enemies will teach your corpse to dance"
Stay gold y'all <3
---
Posted via MusicForLife.io
---
---