RE: Graffiti in Parque Amendares Havana, Cuba [ESP-ENG]
You are viewing a single comment's thread: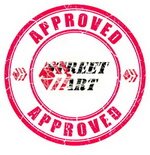 Great selection of Street Art. The first one is just perfect for a ice cream parlor, very colorful & joyful. And I really like the woman portait. Thanks for sharing these pics on The StreetArt Community.
---
---