Every ending is a beginning. We just don't know it at the time. (weekly crypto updates)
Another week and things start to look a bit better. Ethereum is up more than 40% in the last month, and the Merge is scheduled for September if everything goes well, Splinterlands airdrop ended, FTX wants to buy the whole crypto-world and Celsius lost a client email list. What else? Check below: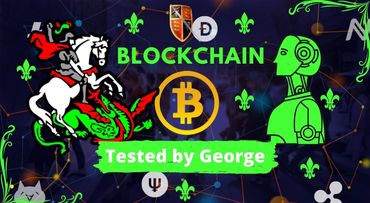 · Bitcoin: Coinbase is losing badly, but not on every side project. Its Nano Bitcoin futures product called BIT was launched in June; each BIT being 1/100 part of a Bitcoin, and it is already available on different brokers like Ninja Trader, Edge Clear, Wedbush, Ironbean, and Tradovate. They are waiting for regulatory approval for its futures commission merchant, in order to sell it directly to its users. They need to be careful, as SEC is checking if they improperly let their users trade digital assets that should have been registered as securities. Tesla made a decent $64M profit from selling 75% of their Bitcoin, even if they still got a $170M impairment loss over the sale.
· Ethereum: Ethereum final testnet Merge is set for early August 6th to 12th, on Goerli, with the transition being expected mid-September. Goerli is the third and final test after the Sepolia testnet went off without a hitch and the Ropsten testnet successfully merged to Proof of Stake. The Merge will move all the activity from Ethereum proof of work onto the beacon chain, ending ETH mining forever. In order to stake and have a functional node, you will need 32 ETH staked, and then you can create more ETH via staking. After September 19th, the ETH network will be 99% more environmentally friendly. This may be one of the reasons why ETH jumped to $1742, 44% up in the last month.
· Altcoins: Across Protocol is getting ready to airdrop their native token, and they have also a lot of bounties on their website, check them out. Harmony is looking to mint some extra billions of ONE token to reimburse the victims of the $100M bridge hack last month, but the community is not happy due to the inflationary impact of minting all the new tokens. Liquidity problems and UST collapse seem that also affected Maker (the ones with DAI), interest income was down 45% and yield-bearing collateral fell by 31%. Solana is looking to open its own retail store in NY, called Solana Spaces, after they announced plans to create their own Android phone, setting you up your first wallet and your first NFT when you buy it. Tether reduced its commercial paper exposure by $4.7B, with no Chinese commercial paper holdings, 88% less than one year ago. The average DEFI protocol lost 60% in market capitalization in the last 3 months.
· Blockchain games and NFTs: Splinterlands daily airdrop ended, but there are some interesting talks about SPS being paid for Guild Brawls, and the new collection pack Riftwatchers coming soon, you can buy it only using SPS too. August is also the month when the Node Licenses will start to pay SPS daily, adding to the Vouchers. Some drama on the GameStop's NFT marketplace, with a ''Falling Man'' NFT showing a man in a space suit, resembling the 9/11 picture of a man falling, ended up with the creator being banned and the NFT was taken out of the platform. Cyber-attacks are steadily increasing in 2022, with $22M worth of damages in May alone, many of these happening on Discord, most of them pointing to the same hacker that targeted Bored Apes in June. One NFT collection dedicated to the American Rapper Notorious B.I.G. has dropped on the Oneof platform, all 3000 NFTs being sold in 10 minutes, giving their owners licensing rights to the audio of previously unreleased B.I.G. freestyle songs. Unstoppable Domains closed a $65M Series A funding round and are now valuated at $1B. Andreessen Horowitz is leading a $50M seed round for Gary Vee's VeeFriends NFT project. Did you know that even when the NFT market went down, CryptoPunks maintained their floor price quite well?
· Good news: Voyager Digital rejected a joint offer from FTX and Alameda Research despite needing the money, and the offer was a low-ball bid looking like a rescue operation. A bill preventing the need for Americans to disclose capital gains or losses on crypto transactions below $50 – The Virtual Currency Tax Fairness Act - was introduced in the Senate today. This would be good for businesses looking to accept crypto as payment. Barclays Bank bought Copper, a crypto-asset custody firm working to provide a secure infrastructure for institutions to invest in crypto (Copper has more than 500 clients and was valued at $3B last year). Zipmex seems to be up for sale, days after they stopped customer withdrawals. Zipmex filed for bankruptcy protection and wanted to use the extra time to resolve its liquidity issues and create a restructuring plan to go forward. FTX is there, willing to spend hundreds of millions to backstop firms affected by the crypto crash, they say, but in reality, they seem to just buy good companies for peanuts money. This month they also bought Canadian trading platform Bitvo and clearing house Embed, providing revolving credit lines to BlockFi and Voyager. There are rumors that they are also trying to buy Bithumb on Tuesday (Bithumb is one of South Korea's biggest exchanges, and FTX also got Liquid in Japan, earlier this year, so they seem to expand more into Asia). FTX is also expanding the no-fee stock trading service to all users from the United States, and they are planning to roll out options trading, one week after Robinhood started rolling out options trading too. BlockFi is now raising the reward rates for the Tier 2 and Tier 3 crypto, from 2% to 2.5% for BTC, 1% to 2% for UNI, 7% to 7.5% for stablecoins. Brazilian largest digital bank, Nubank, opened its crypto trading platform, hoping to reach 1 million users in one year, only to achieve the milestone in just one month. Santander Brazil is set to offer crypto trading to its clients in the coming months too. On the HIVE blockchain, you have now PGM powerup week, the third event of this kind, after LEO and Hive.
· Bad news: Terraform Lab's co-founder Daniel Shin's home was raided by the South Korean police investigating Terra and UST collapse, with two other connected firms and seven exchanges being checked too. A malicious governance proposal was the entry point for an exploit resulting in a transfer of 18M AUDIO tokens, worth $6.1M, and the hacker stole $1.08M out of it. Wallets connected to the developers of BNB Chain-based Teddy Doge sold more than $4.5M worth of TEDDY tokens over the weekend, raising concerns that a rug pull is imminent. Binance's CEO filed a lawsuit against Bloomberg for defamation, as they published an article making multiple unsubstantiated defamatory remarks. Kraken Exchange is under investigation for allegedly violating economic sanctions against Iran, as they allowed users in Iran and elsewhere to trade digital assets after they were fined $1.25M last year for offering illegal off-exchange digital asset trading. Meta Metaverse division of Facebook suffered losses of $2.81B this quarter (total being $5.77B losses year to date), but Mark Zuckerberg said he is confident long term. Nirvana, algo stablecoin on Solana, just suffered a flash loan attack, losing $3.5M, and the token value dropped 90% after that. Good time to buy? Apple and Google are under scrutiny over crypto app fraud, as many fake wallets were allowed to be active on their app store, with $42M being lost to scammers in just the last 12 months.
· Joke of the day: As Celsius was not enough in the news after they stopped withdrawals and are keeping hostage all their clients' funds at the moment, it seems that there was a data breach where a Customer.io employee accessed a list of Celsius client email addresses, same time with the OpenSea data breach in late June. What is next, do you start to collaborate with the IRS and the US Senate, just when you think that our collective hate cannot go any higher than that? Talking about Celsius, they did sent 2 emails to their clients, one about the notice of commencement, a legal document to be sent to their clients, and the second containing the documents mentioned in the first email, with the filing for Chapter 11 of US Bankruptcy Code.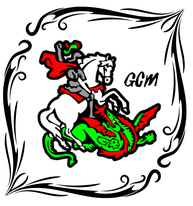 All the best,
George
​
Why not...
...have fun and win rewards on my favorite blockchain games (Splinterlands- Hearthstone-like card game) (Mobox - GamiFI NFT platform) and (Rising Star - Music creators game).
...get the higher rewards for your investments using Blockfi, Hodlnaut. Get crypto while writing on the Publish0x blog, using the Presearch search engine to maximize your income with PRE tokens. Use Torum instead of Twitter. I am also writing for crypto on Read.cash and Hive.
---
---