Ignoring China, clapping your hands for Salvador and some Alpaca porridge (weekly crypto updates)
What did we see happening this week? China stopped this, China stopped that. Everyone is doing NFTs. Bitfinex paid 23 million dollars for 100.000$ transfer. San Salvador is the big boss of crypto. And much more. Read about it bellow:
Bitcoin: Bitcoin decided to ignore the Chinese ban, starting to go up this month and probably testing 50K very soon. San Salvador data shared by the official Chivo wallet shows 2.25M active users with an average of 65K trx/sec. That is a third of all the country citizens. Salvador it is really into using volcanic energy to mine Bitcoin, we will see how this goes.

Ethereum: From last year until now, more than 33% of the ETH that was on exchanges has moved into ETH 2.0. Maybe this way we will avoid overpriced fees, like the one Bitfinex paid (7676 ETH - $23M for a $100K USDT transfer to their Deversify platform). Luckily for them, the miner decided to return most of it, 7626 ETH, keeping just 40 ETH for himself. Deversify promotion said to give users access to DEFI without paying any fees. The irony! Virgil Griffith, ex ETH developer, pleads guilty for violating US sanctions related to North Korea, with a potential 20 years sentence, for giving them advice on how to circumvent the sanctions, using cryptocurrencies.

Altcoins: Cardano (ADA) just announced a collaboration with Chainlink. Do you think ADA DEFI is coming? I hope so. Until then, an ADA algorithmic stablecoin called Djed was unveiled to the public. AAVE Arc, their native DEFI lending platform is getting ready for the official launch. As the market went down, Avalanche (AVAX) went up 40%, getting all our attention. Algorand is launching their Algorand virtual machine, letting you to create smart contract in Python or Reach, and this is huge. Terra (LUNA) added Cosmos as crosschain to Ethereum and Solana.

NFTs: A NFT of a 2 year old Chloe reacting to a surprise Disneyland holiday was sold to 3F Music (a Dubai music studio) with 25 ETH. Her mom told BBC that she intends to hold the ETH long term as an investment. If you remember Disaster girl, that one picture as NFT was sold with 180 ETH ($765K). Atari is releasing the Arcade OG Series NFT, a ETH based NFT collection related to classic arcade machines. Snoop Dogg bought a 'Some Asshole' NFT made by XCOPY, for 1300 ETH ($3.9M). Another XCOPY NFT called 'All time high in the city' WAS JUST SOLD FOR 1000 ETH ($2.9M). Time Magazine is launching their own NFT collection, with the help of more than 40 well known digital artists. The creator of SIMS is adopting NFTs in his newest game called Proxy, an AI driven game exploring your subconscious ?!?. Axie infinity introduced a staking feature for the AXS token with 200% APY as per today. They are also doing an airdrop to their earliest members. I got 4 AXS on this one, so it is worth checking. Torum also started to provide XTM liquidity on Uniswap for 1080% as per today. NFL did a deal with Dapper Labs, so pro football collectibles are coming soon, i presume. Ripple is the latest to join the NFT craze, with a $250M fund to create a NFT selling platform. If you did not registered for DC Fandome, this is the time. Dolce and Gabbana and TikTok are also making their own NFTs.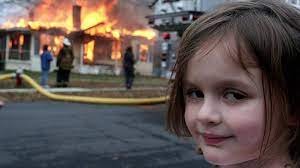 Good news: Coinbase just introduced a new feature letting companies who want to pay their employees in crypto to deposit paychecks straight into their Coinbase accounts. Animoca, Alchemy and Huobi all joined a raising funds session of the newest kid on the block, Roll, a social token startup based in New York, US. I do not know how good is this, but Elon Musk is rambling again about how crypto cannot be stoppen, how China ban is related to electricity, and some other nonsense. At least the market is not moving much now. Oh yes, and he mention that he is not a crypto expert, for the law sake, probably. Visa is working towards a Universal Payments Channel, in order to incorporate crypto, CBDC and fiat together. Belt Finance claims to have given a $1.05M bounty to a whitehat hacker who prevented a vulnerability worth tenth million dollars. The chairman of Federal Reserve just said that US has no intention to ban crypto. BlokcFI stablecoin interest is increasing.

Bad news: So China banned all the crypto-related transactions, including crypto2crypto and crypto2fiat. If you are in China and work in an off-shore exchange, you are still liable to prosecution. Huobi is ceasing all the Chinese based services, sending their HT token to its lowest value (80% down with more than half in the last week). SEC hired a top lawyer, and big DEFI critic, Dan Berkovitz, and probably he will ask for tighter regulation. You try to kill DEFI, and somebody was fighting the windmills, can you see the comparison (hint: Cervantes)? Commodity Futures Trading Commission charged and fines 12 crypto companies for failing to register, and another two for falsesly claiming to be registered. Compound bug, paying some crazy amounts to some users, lost $70M and it will take one week to be fixed. Thor team found two evil nodes trying to steal 600K rune front-running the TSS signing ceremony. Binance dropped fiat deposit and crypto trading for Singapore. Ethereum Mining Spark Pool, second largest worldwide, will shut down. Bitmain halt sales in Mainland China.

Mass adoption: Gemini, Winklevoss twins founded company, is hiring now more than 200 cryptocurrency experts, expanding its operations. Netflix is making a movie about crypto, more exactly about QuadrigaCX bancruptcy, as its CEO allegedly died on his honeymoon in India. It is decided, FTX is moving from Hong Kong to Bahamas, after the recent Chinese crackdown. Italian payment company Nexi is working with the European Central Bank in order to build the Digital Euro - the EU CBDC. Twitter is letting you now to tip crypto globally. And they are also working on some NFT verification feature (read blue frame if you got the NFT). According to Chainanalysis, Europe is the main investor in DEFI, when we talk about institutional investing, with 1 trillion dollars in the last 12 months. Bank of England asked experts from crypto, including Paypal and Consensys, to advice on how to better build a CBDC.

Joke of the day: Former US treasurer Rosie Rios is tweeting about how good and mighty XRP is, one of the best and safest crypto, unlike those bad and pesky BTC and ETH. I just hope you don't share her opinion. Between this one and the crypto-hamster trading crypto with better results than Warren Buffet, the crypto-world is crazy as usual.
All the best,
George
Why not...
...have fun and win rewards on my favourite blockchain games (Splinterlands- Hearthstone-like card game) (Mobox - GamiFI NFT platform) and (CryptoBrewmaster - Beer factory sim).
_...get the higher rewards for your investments using Blockfi, Hodlnaut and Celsius.network. Get ETH while writing on Publish0x blog, using Presearch search engine to maximize your income with PRE tokens. Check my Lbry.tv channel in here and use Torum instead of Twitter . I am also writing on Read.cash.
---
---