Patience is the calm acceptance that things can happen in a different order than the one you have in mind (weekly crypto updates)
Things are getting serious. Bitcoin and ETH going up, probably boosted by the incoming Merge. Celsius is reorganizing and seems to offer a limited withdrawal soon, or maybe a possibility to get some more at a later date. Splinterlands airdrop is finishing next week. What else? Read below: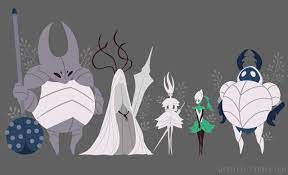 · Bitcoin: Are the cost of mining dropping? Some people, like JPMorgan, are stating that the costs of mining for 1 BTC dropped from $24K to just $13K, but others are more moderate. MacroMicro claims that the production cost is still over $17.7K. The Russian government-backed tokenization platform issued its first digital asset, fully backed by Palladium, in collaboration with the local bank Rosbank. They are thinking that similar tokens will be used in the future instead of the BTC. Tesla sold 75% of the Bitcoin owned by them, as they were concerned about the company's overall liquidity. Elon is still pushing his luck, saying that he did not sell a dollar from his DOGE bags, and he will get some more BTC in the future. Bitcoin trading into USDT rose by 24.3% to $6.67M. If you did not hear the term 'miner capitulation', this is related to the fact that more than 14K BTC were moved out from wallets belonging to the miners, as they sell coins to cover ongoing expenses. 20% of the total BTC hash rate, around 13K BTC, has been already sold. Lightning node operators earn fees from routing transactions and providing inbound liquidity to users and merchants now, another way to generate passive income.
· Ethereum: Vitalik claims that the Merge is 90% ready and we only need to test it on Ropsten at the annual Ethereum conference. The launch date may be close to early September. The Wolf of Wall Street, Jordan Belfort is making noise again in the crypto-sphere, saying that Bitcoin performed beyond his expectations and that Ethereum is his second choice for long-term investment. In 2017 he was saying that crypto is just a money-making scheme that shouldn't exist. StarkWare is looking to launch its own token and the StarkNet Foundation. Institutions started to long ETH as the Merge is approaching.
· Altcoins: Total value locked in DEFI is going down, BTC losing 56.3%, and ETH losing 67.4% of their value, going down to $93B. AAVE alone went down from $532M to $102M in the first half of the year. Flowcarbon, that venture founded by WeWork Adam Neumann, decided to delay its token launch until the market is stabilized. Jed McCaleb, the co-founder of XRP, just finished selling all his XRP, regularly getting rid of them after leaving the company in 2014. His total bag value was estimated at $9B. Thorchain is retiring his Rune-pegged tokens on ETH and BNB after they were found vulnerable to exploits. Polygon is launching soon Polygon zero-knowledge Ethereum Virtual Machine (zkEVM), a layer2 scaling solution aimed at reducing transaction costs and improving scalability. This one can club multiple transactions into groups before relaying them to the ETH chain as one single transaction. Hedera (HBAR) improved its KPIs, launched $555M funding, and increased developer activity. They averaged 33K active users monthly, a 51% increase over last quarter; keep an eye on this one! SEC declared the following 9 cryptocurrencies as securities (AMP, RLY, DDX, XYO, RGT, LCX, POWR, DFX, and KROM). Honestly, I have only interacted with 2 of them and never heard of the other 7. UMA voting is a good way to make some nice profit, now that ETH fees are low. Across Protocol is getting ready to airdrop their native token, and they have also a lot of bounties on their website, check them out.
· Blockchain games and NFTs: Splinterlands daily airdrop is ending in 4 days. What will happen then? The rewards will switch from DEC to SPS and the whole ecosystem vision will change soon. More than that, they will launch another collection called Riftwatchers, sold only for SPS. And their Node Licences will soon start to pay SPS too, so I can understand why you need to burn them somehow. Square Enix is launching an NFT collection of Final Fantasy Vii 25th anniversary cards and figures on Enjin Network. You can buy your figure and use the code on it to claim your NFT version. A Balenciaga NFT collection was launched in collaboration with Crypto.com and a few others. Justin Sun seems to intend to buy HuanHe, an NFT marketplace owned by Tencent. Apparently, hackers infiltrated the NFT registration platform Premint, and exploit it, taking more than 320 NFTs and $400K, in one of the most expensive hacks of the year. Using a malicious JavaScript code, they created a pop-up within the site prompting users to verify their wallet ownership, as an additional security measure. Now you know!
· Good news: Somebody got the Amazon.ETH, and he had a $1M offer yesterday, declined. The domain was bought with 33ETH ($100k) 5 months ago. Paraguay's Congress passes bills regulating crypto mining and trading (the thing is that they are a major energy exporter already). Coinbase was approved to operate as a crypto asset service provider in Italy. Funny enough, right away, Crypto.com also received regulatory approval in Italy. French banking giant BNB Paribas partnered with Swiss Digital asset safekeeping company Metaco, to open a crypto custody service.
· Bad news: Dutch Central Bank (DNB) fined Binance $3.3M for operating its business without an appropriate license. India wants to ban crypto again, after a few months of uncertainty and positive news, while crypto ownership doubled from 14.7% to 29.9%. Zipmex, a Singapore-based crypto trading platform, decided to pause the withdrawals, Celsius Protocol style. FBI identified 3 fake apps, using legitimate names and logos of US businesses, with two of them named (Supayos and Yibit). Celsius Protocol paused rewards, starting from June 13th.
· Joke of the day: How to panic people and get bankrupted 101? Coinbase announced that they will suspend their affiliate program, and everybody is thinking that a liquidity crisis is coming. More than 50% of their stablecoins left the exchange (and we are talking about $248M). They say there is no issue and everything is fine, but after Celsius assures that all is good and gets all the money hostage the next day, no one trusts words anymore. The second one, very close, was the fact that Zhu Su, the co-founder of 3AC, put himself on the creditors' list for 3AC, with a $5M claim. Is he asking for money from himself or what? He is on the run, hiding from the law, so it will be a good idea to give him the money personally, and then throw him in jail. 3AC owes $3.5B to creditors.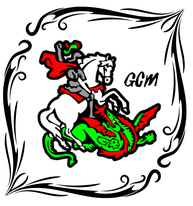 All the best,
George
​
Why not...
...have fun and win rewards on my favorite blockchain games (Splinterlands- Hearthstone-like card game) (Mobox - GamiFI NFT platform) and (Rising Star - Music creators game).
...get the higher rewards for your investments using Blockfi, Hodlnaut and Celsius.network. Get crypto while writing on Publish0x blog, using Presearch search engine to maximize your income with PRE tokens. Use Torum instead of Twitter . I am also writing for crypto on Read.cash and Hive.
---
---