Afghanistan wealth?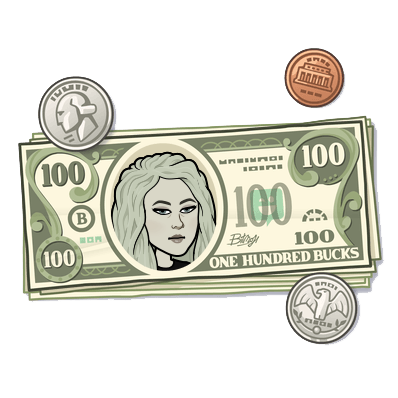 Trying to push crypto back into the dark black criminal corner
You must have been living under a rock the last few days not to see the news about Afghanistan, and of course mainly that the Taliban have seized power there. I also saw reports again where crypto was blackened because people assume, without knowing what they are talking about, that the Taliban fill their bank accounts with crypto and can therefore finance their activities and fighters. This, of course, is trying to push crypto back into the dark black criminal corner… but is it?
Today I came across a very different statement. An explanation that is much more plausible, and which, frankly, will yield much more for the Taliban. And if the Afghan government had worked a little harder on that itself in the 20 years they've had American support, the country could have been much richer.
Afghanistan has good, rich soil. And not just a little, but a lot, very rich soil. Estimates have been made that amount to several TRILLIONS of euros. The only thing is that Afghanistan has actually done nothing with it. With one exception. That's right, the Taliban. They do extract these raw materials, and they actually generate millions of euros a year in income.
This immediately makes it a lot less likely that they finance their activities with crypto. The commodities from the soil of their own country easily yields them multiples, and for that they are not even dependent on the fluctuating crypto rates.
The value of the raw materials that can be extracted is estimated to be about 50 to 150 times the entire Afghan economy. Yet Afghanistan exports virtually no raw materials. A little bit of gold sporadically, but the huge amount of Lithium they have in the ground is virtually untouched. The amount of copper in the ground is virtually untouched, although China does have a contract to extract it. China has signed that contract with the then Afghan government since 2007. Only they have never started it because of the politically unstable situation in Afghanistan. Now that the Taliban are back in power, China wants to see if it is possible to start winning the copper now. And they speak of an advantageous cooperation between two countries. There is one small thing, China will first have to wait, according to its own words, whether it will recognize the new Taliban government.
Afghanistan has an approximately $800 million export economy. And that consists mainly (90%) of carpets, medicinal plants and dried fruit. This could get a big boost if Afghanistan started exporting lithium, because there is a huge demand for this. And therefore a huge market for it. Think about all the cars that have to be able to drive electrically. Lithium is used in all these batteries. It is estimated that there is so much lithium in the soil there that Afghanistan is called the Saudi Arabia of the Lithium.
Now, it is easy to say that the Afghan government should have done a little more with this. The fact that the Taliban is doing this also made it not so easy, rather impossible, for the deposed Afghan government to do something with it. Now that the Taliban are back in power, it remains to be seen what will happen to these raw materials. China and Russia want to play a role… but of course the Taliban also continues with these activities. And a lot of money will certainly be made on it. Only if many Afghans will also benefit from this…
The image that the Taliban has earned their wealth with crypto seems in any case a lot less plausible. And with that, another argument against crypto can be brushed aside.
Posted Using LeoFinance Beta
---
---