Getting closer!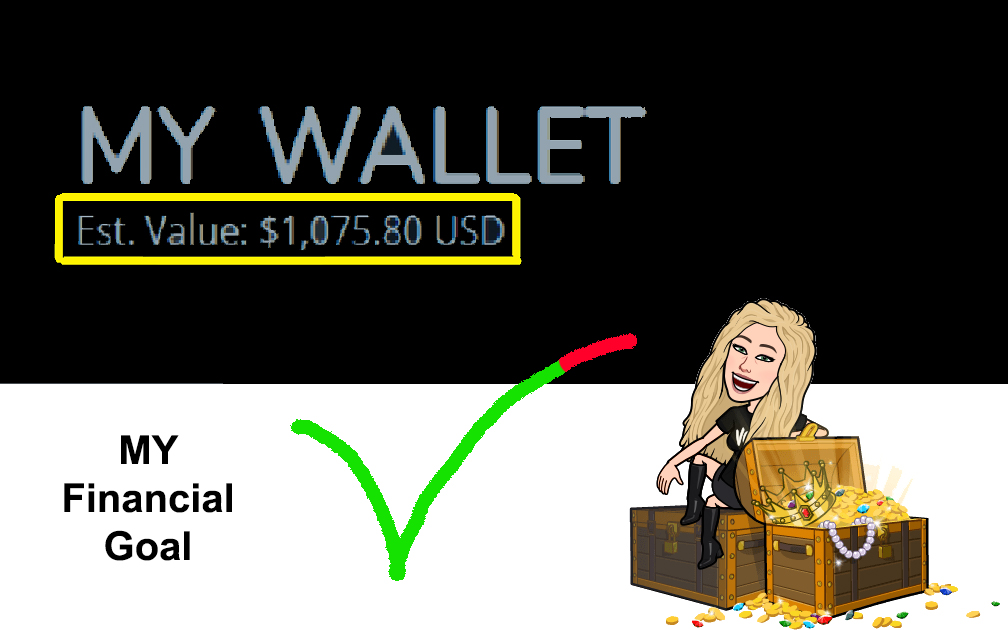 A rare moment of rest
Today, in a moment of rest, I took the time to take stock of my own financial goal. After all, I had said that on July 1, 2021 I would like to have about 1000 euros worth of crypto, and of that 1000 euros I wanted to go on vacation.
Change of plans
Now due to all those Corona conditions, going on vacation may not be able to continue at all, but that was no reason to stop achieving my goal. After all, it is always a nice idea to have something on hand too. And better yet, something to invest. Because if something has become clear to me recently, it is that you can make something out of nothing. But that you can certainly achieve many, many more profits if you can also start investing larger.
Not a change of my goal
That made me think anyway not to go on holiday of those 1000 euros at all, but to invest it with an eye to the future. After all, I have not been building up a pension for a number of years because I no longer have a permanent contract with an employer. But besides that, there is also no possibility to set up a pension fund yourself. So maybe going on holiday is a very nice goal, but at the same time it would certainly be more sensible not to spend it right away.
I'm getting closer
Now I am not saying that I have reached my goal at the moment… but despite everything I am now quite a bit on the way to reach that finish line. Is this actually crypto that I would cash out without any objection? No by no means! For that, a lot more needs to be added. This what is here is crypto that I do NOT want to cash out, but want to grow. So not really what my goal was. But nevertheless, for the first time since I got into crypto with 0 euros, that I see an amount of 1000 dollars here! And I thought that was also worth mentioning. For many here it is just some play money. For me this represents a large amount that I have long thought I would never achieve.
I need to keep track
Which immediately reminds me that I really have to start again with creating a spreadsheet file to keep track of what I have where. Because trading on different exchanges sometimes makes me lose the overview a bit. And in that spreadsheet it is also easier to keep track of what I really earn from blogging.
Not include the Leo- and Hivepower
Incidentally, I have not yet included in this total number what I have on a few exchanges at the moment, but good that are not amounts that would make much difference in the total sum. And I did not include my HIV and Leo power in this either. All in all, I now dare to believe that I may still reach that finish line in July. And that moment when I saw this… yes that made me just staring at my screen in disbelief. The idea is still hard to grasp actually. LOL
Slowly ... but surely
But while I look at the numbers on my screen it slowly starts to come to me. And slowly I start to believe in what I see… and from there my thoughts start to flow. Because besides this, I have a few small amounts more, and now what if ...
To the moon and beyond?
What if one of my small investments went like a skyrocket to the moon, and even further… to Mars? I take another small sip, take a look at my dogs who are now all peacefully sleeping after a tiring day, take a look around me, and remember that it is actually a very nice time now to go to sleep. Tomorrow will undoubtedly be another day with a lot of activity around me. The dogs can and will keep my busy for most of the day. A day on which, according to weather forecasts, we will have winter in our country… but despite the approaching cold, the sight of these figures on my screen will certainly keep me warm for the next few days. And I will do everything I can to continue to grow here.
Posted Using LeoFinance Beta
---
---