Just some thoughts on "My Hive goals for 2022"
Just some thoughts on "My Hive goals for 2022"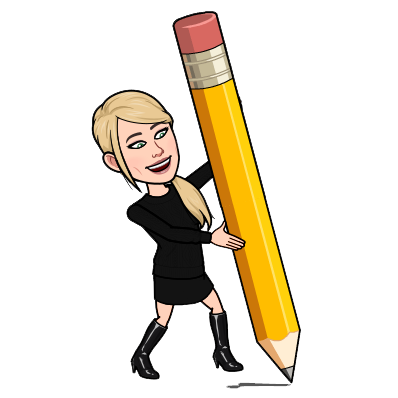 Time to work out a strategy
I have set my goals, but now it is of course also the intention that I work towards them. And how do you handle something like that? Yes, I want to stack Hive and Leo. That's not that hard to figure out. Keep on stacking! Yes of course! But how can I optimize it? How am I going to fund those goals? How am I going to achieve those goals?
Break it down to weekly earnings
If I break down the amount of Hive I need to earn per week to reach my goal (thanks for reminding me @thisismylife) I get a total of 64.38 Hive Power per week that I need to earn. And converted to a month, it comes down to 279 Hive Power what I need to earn. For Leo it comes down to 28 LEO a week, and if you look at what that is each month. Then it means that I have to earn 119 LEO each month for this year.
I have to work very hard to achieve my goals
And if I calculate that back to the average payout I see per blog, I know that I will have to work very hard to achieve my goal. Thank you HiveStats for showing me what my earned HP has been for the past 7 and 30 days. When I look at that, I see that meeting my goal in the past 7 and 30 days has both fallen short. And not by just a little, but by 50% at least.

Is this realistic?
Now you may ask yourself whether it is realistic to continue pursuing this goal. But we all know goals are there to challenge yourself, right? So yes, my goal remains, only I have to come up with a strategy to achieve that goal. (Is it a possibility to ask for a big dip in the Hive price now? LOL)
No kidding, I can only rely on the current prices, and for that we go to the HiveStats again, because my EXPECTED PAYOUT for the coming days is also neatly displayed there. And there I see an expected payout of 25 HP for the next 7 days. Uhm, oops… that's even less than half of what I need per week to reach my goal.
Time to do some reflection on how I can up my game!
The conclusion I can draw from this is that a lot of work has to be done to achieve my goal. Which simply means I have to start making choices, spending more time blogging and engaging, and quite frankly. Spend less time staring at my screen aimlessly.
Reorganizing my time!
Yes, that's really a thing. I am often very distracted so that I do not organize my time efficiently at the moment. Does that have to do with achieving my goal?, you may be asking yourself now. And I can tell you, "YES absolutely"!
Secretly I lose just too many hours a day
Because what if I told you now that the blogs I write for LBI take me a whole day? Including the research I need to do for these blogs. What if I say that I spend a day and a half with writing the BRO NEWSPAPER? Here is also the time included for research and checking all the Discords. But that's not the worst thing. There is also a lot of time when I am not even being productive because I am distracted by doing the household and keeping three dogs happy.
Then you understand that secretly many hours are lost! Hours, in which I am busy with completely different things! And of those many hours, there are secretly many hours that I really do nothing but click aimlessly. And those idle hours I should be using to produce content and engage here on Hive.
Setting a schedule for myself
Normally someone in this country has an 8-hour work day, and after that, they still need to do the household chores, and give the dogs quality time. After which the evening would begin. Hell, most people who both work full time do the household chores together on weekends. Because I don't have a daily job, I am not expecting anything from my partner regarding household chores. Not at all! But that does mean that I have less productive hours a day for my online things. So that's why I need to get much more efficient with the hours I have. I will really have to organize my days much better, use my time much better. And lucky me! I can also do some things in the evenings! Hell, even the nights when I can't sleep!
What have I not set
So that's an item on my agenda towards my goal here on Hive. That 5000 Hive Power at the end of this year! In order to achieve that goal, I'll just have to organize my time much better, and maybe start taking an example from @taskmaster4450.
I have not set a goal of, "I want to have written XXX blogs by the end of the year". I could have done that, but I know from myself that I first have to start using my time efficiently. As soon as I'm on track with that, I'm not that worried, the blogs will come! And a second thing I need to achieve my goal is to find the inspiration for photography again.
Participating in more contests
@melinda010100's "shadowhunters contest" has been an eye opener for me. Because there are always photography projects to come up with, and I just have the idea that when I write a blog, I actually want to add a photo, and then one that I made myself. After about 4 years of blogging, the stock in my archive is starting to run out. At least the pictures I WANT to post. There are of course a lot of photos in my archive that I have never posted, but photos that I want to use in my blogs are coming to an end. And recycling too many old photos… that's not the best idea. So new photos are needed, and with new photos comes new blog inspiration, and new blogs on my own account … which brings me one step closer to my goal of 5000 HP.
What I will definitely do is start an excel sheet to track my progress with the help of HiveStats.
Actively engaging
But the most important thing on the way to my goal will be to actively engage in the community! Because I can set my goals and work towards them, but without a community I won't get anywhere! I saw the Comet.Ranker Contest from @wil.metcalfe, and I seriously thought about entering this one. But since I don't have 100 liquid hives right now, and I have to find a way to manage my time and all the things I need to do now. I felt it's coming a bit too soon for me to participate. I saw this is just the start, so I will be keeping an eye on this for the future.
Fortunately, at the beginning of 2022 I took time to reflect on what I do in a day, and I can now actively intervene. Because time is one of the most precious things you have. You can't make more of them, so use those days, hours, minutes, and seconds!
Live, use your time and enjoy!
Posted Using LeoFinance Beta
---
---