My precious little diamond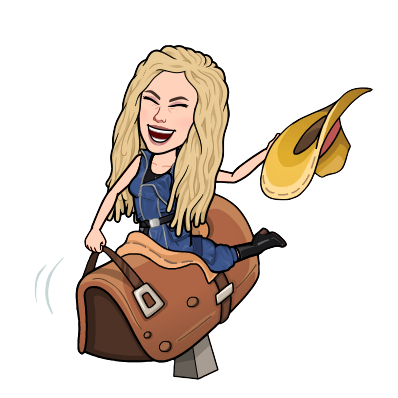 Still excited about Telcoin
Yes, that's what I reall think. Telcoin is "my precious little diamond". And I know, I've written before about how excited I am about Telcoin. But seriously, if there's one coin I really have ALL confidence in, it's Telcoin. Why? For the simple reason that Telcoin does not shill by the team like many other projects do. At Telcoin, the team is even fairly invisible in my opinion, but… make no mistake. Because behind the scenes they work like horses to lift Telcoin to an ever higher level.
My partner his choice
When my partner first arrived with Telcoin in February, … yes yes, I have to be honest, I jumped in with 25 euros and bought more than 13K Telcoins for that. I hadn't even looked at that moment what it was, what it did and if it would be anything. All that mattered to me at the time was that my partner showed his interest for the first time since I got into cryptocurrency in 2017. And even more than that… he had it figured out and wanted it! That was reason for me to use the 25 euros he gave me and buy the Telcoins.
Still fun times with Telcoin
After I did that it became fun because every day my partner asked what 'our Telcoins' had done. And it was even nicer that I could give him a positive message every day. Just look in my wallet and the news of the day "Oh Telcoin is now worth 26 euros". A day later, "Telcoin has risen again". And that went on. Of course there was a day when it dropped slightly, but never a huge percentage in terms of percentage. And yes, it is logical that you do not lose much on 25 euros ...
It went up steadily
However, there were no losses at all because Telcoin went up steadily and passed the magical limit of 1 cent per Telcoin quite soon after I bought it. And I was delighted with my 13K Telcoin… My partner was very happy with his research and confirmed that he was still good at recognizing coins with potential. I later asked him what he was looking for when he chose Telcoin from the list of thousands of cryptos, but he didn't want to reveal his secret. Men! Sigh!
Did my own research
I don't care anymore because I started doing my research myself, and I have already described why I think Telcoin has so much potential. But now since a month and a half something new has been added.
Telcoin on Polygon
In addition to the fact that options will soon be available in Telcoin's wallet app to discontinue Telcoin, Telcoin can now also be found on the Polygon blockchain. And through QuickSwap Finance.
Liquidity Pools
Here are some liquidity pools you can participate in with your Telcoin. One of the pools is paired with Eth, the other with Quick which is QuickSwap's native token, and the third pool is perhaps the most interesting, but also the one with the highest risk I think. The pool in which Telcoin is linked to Matic. And we all know that Matic has a huge potential to grow. We all know that Eth certainly has that too, I dare not say anything about Quick.
I know not enough about Polygon, YET!
I haven't done anything with these pools myself yet because I first have to read up on Polygon completely. In that regard, it is very helpful to read the articles here on Leofinance. And luckily there are plenty of articles to be found about Polygon and the many applications that are being built on it. Now my 'blonde mind' has to get used to the fact that changes are coming. Also when it comes to my way of thinking … because success may be achieved in a completely different way than I thought.
Anyways that is not relevant here, that part is purely a side note for myself.
More BULLISH things happened
Back to Telcoin. Because besides the fact that Telcoin has arrived on the Polygon blockchain, there are more bullish messages about Telcoin. On May 26, other news also came out where Telcoin is leading the way in crypto currency adoption developments.
Nebraska law
While El Salvador has now embraced Bitcoin as the national currency, which is of course huge news, Telcoin did something very beautiful in May in Nebraska.
The headline of the article that I saw published on May 26 was the following,
Click the link for the full article!
In short, what this news means is nothing more or less than Telcoin's intention is to offer its own digital asset-backed financial services to US consumers in a first-compliance manner.


"Institutions under this new charter will use blockchain technology to empower users to self-custody digital assets and put their money to work for their own benefit."


According to Paul Neuner, the CEO of Telcoin.


The legislation aims to turn Nebraska into a major hub for digital asset companies and those interested in innovative new financial products and services based on blockchain technology. "This new charter sends the right message that Nebraska is open for business in this exciting new space,"


This was said by Senator Flood, and also


"I am excited to welcome Telcoin to Norfolk, Nebraska."


Telcoin knows what they are doing!
This indicates to me that the Telcoin team knows very well what they are doing. And that they have set their priorities correctly. Working on the product will automatically result in a higher price.
Because let's be honest, for me that is of course not entirely unimportant.
Not disappointed at all!
And I am certainly not disappointed. Before the big Bitcoin crash, Telcoin tapped the 6 cents, and now TEL fluctuates between 3 and 3.5 cents. I am actually expecting another big run up from Telcoin very soon. Because now that Bitcoin has pulled it off today, the volume in Bitcoin is slowly increasing, I hope we can say…THE BULLS ARE BACK.
Bring it on!
And if so… then Telcoin is definitely not going to be left behind. If you look that I bought my first Telcoins in February for under 1 cent, then it has been a great success so far. But I can't wait to see what else Telcoin has in store. I have already understood via Twitter that there are still some big announcements to come… starting this month. Bring it on, and LET THE BULLS RUN!

Posted Using LeoFinance Beta
---
---