2022: Not your keys, not your content?
https://twitter.com/desoprotocol/status/1554147110471118848
While this statement is true only if the blockchain is decentralized enough to fight the hostile takeover by any billionaire.
How we can determine if the blockchain is decentralized enough? One important characteristic to have is no premine or Venture Capitalist to vote 51% against the community's plan.
Is the Not your keys, not your content true on Deso blockchain?
Deso has a venture capital fund which is pointed out in the article by CoinDesk.
The foundation of DeSo, the blockchain started by the founder of social media site BitClout, has unveiled a $50 million fund to support the development of a decentralized social media ecosystem.
The DeSo Foundation's $50 million Octane Fund will help accelerate the growth of the DeSo developer ecosystem. It will draw from the $200 million in venture capital the project has received from Andreessen Horowitz, Coinbase Ventures and others.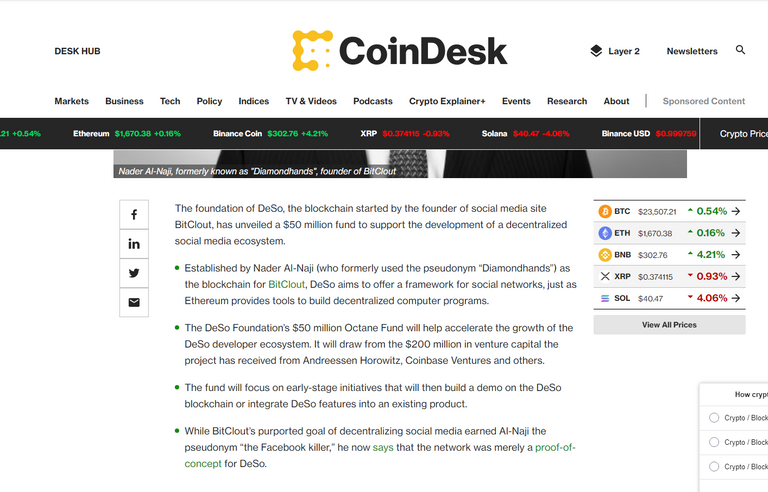 If it has Venture Capital it means it has many points of failure which is the same thing that happened on classic Luna.
This is my proof of participation on the tweet link below
https://twitter.com/hiro_hive/status/1554556975102525440
We can participate and comment on the proof link of our participation on the comment below for the bonus upvotes from us with @diggndeeper.com
---
---