Is praying enough to get closer to God? MCGI Topic Review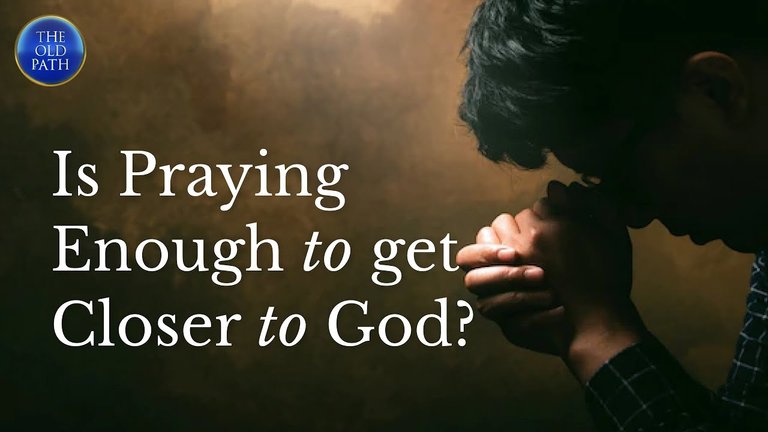 While prayer remains an intrinsic and profound way to converse with our Creator, does it truly encapsulate the entirety of our spiritual journey? Many of us have turned our faces to the heavens, fervently asking for guidance, sustenance, or simply a sign. But once we finish our prayers, do we recline passively, awaiting divine intervention, or is there more to be done?
We recently stumbled upon an enlightening YouTube discussion that ventures beyond the realms of mere supplication. The discourse encourages believers not just to "ask" through prayers but also to "seek" through action and "knock" at the doors of opportunity.
Taking a cue from the teachings in the book of Matthew, the video emphasizes that while prayer is a potent starting point, our faith journey requires us to be proactive. To merely ask is not enough; one must actively seek answers, make endeavors, and embrace opportunities presented by God. Think of it this way: Can simply wishing for sustenance manifest a loaf of bread on our tables? Or does God expect us to knead the dough with our own hands while seeking His blessings for a fruitful result?
Want to get closer to God? Watch this video as Brother Eli Soriano shares the biblical way to draw yourself closer to the Almighty.
If you're interested in earning upvotes by sharing your personal insights on what you've learned from the videos, feel free to create a reaction post based on your understanding of Brother Eli's explanations. We'll review your post in MCGI Cares community, and if you have any questions, don't hesitate to reach out to us on WhatsApp at +971523490523. May God bless you!
Who am I?
My name is Hiro a loving husband, a Hiver since 2017, a world explorer, a Hive marketer, a cat lover, and a proud Christian of the MCGI.
https://i.postimg.cc/9MHyLxKK/NTy4-GV6oo-FRma-CXZ8-UYg-Phoud1kji-NX8-Qok-LEZtb-BKLu-LWQ9yt7-K3o4-Jc6e-Jx8-Fw-K6s3jj-CKPQeu-E7ok-TMEWJRT3-Av42wcq-Cr-DWg.webp
I discovered Hive back in 2017 when I was doing my research. My goal on Hive is I want to use the stake power up to be able to help the community. I prayed to God to help me to be able to become a cheerful giver to anyone who is lacking like food, medicine, and livelihood. Hope you can follow my journey
---
---