Let us tell what we are building on Hive to Pomp
Let us shill what we are building on Hive or what is the project we are getting involved with lately. I have promoted the tweet of hiveblocks from the HiveFest which @roelandp has managed, kudos to you bro you made it again.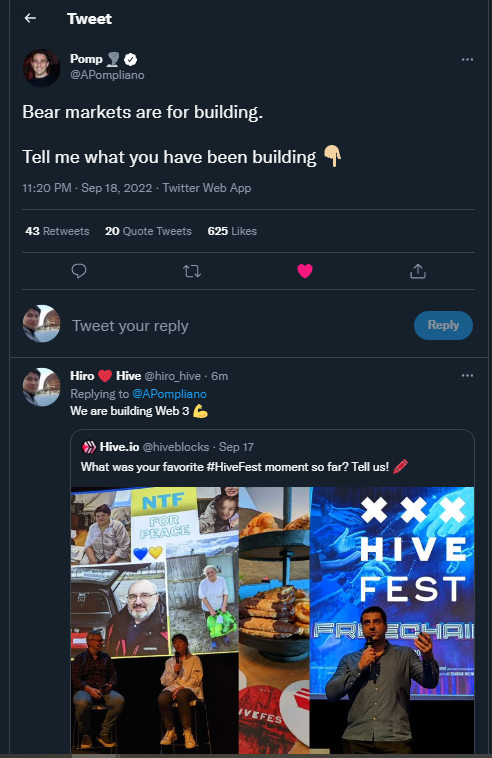 If we have a chance, we can share our time to promote Hive by engaging in this tweet. We can comment or quote retweet this tweet about how Hive can help solve problems. We are sharing our upvotes with all participating individuals who can comment on their participation below.
Please join our Telegram group so you can be notified in our future Call to Action post
May God help Hive
---
---