Reading Suggestions ~ CENT Stabilization Fund ~ Day 15
This is the publication of reading recommendations to finance the hedge fund to stabilize the price of the CENT token at $0.01
We are going to select and vote on 2 daily posts that we find truly interesting for the CENT community.
With this we will support authors so that they continue creating quality content and adding value to the ecosystem.
These are today's picks. Visit them and let them know of their great work.
Konami Set to Incorporate Blockchain Technology in Games, Plans To Launch an NFT Marketplace by @tomlee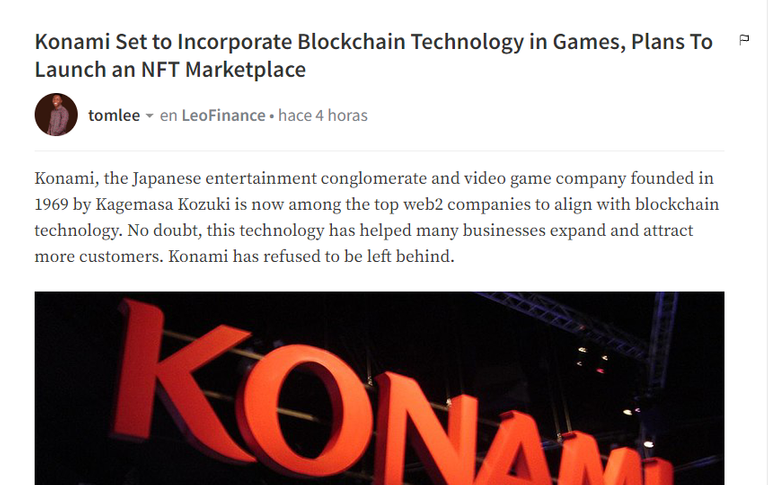 "Konami, the Japanese entertainment conglomerate and video game company founded in 1969 by Kagemasa Kozuki is now among the top web2 companies to align with blockchain technology. No doubt, this technology has helped many businesses expand and attract more customers. Konami has refused to be left behind."
It's LEO POWER UP Day. Another Perfect Day To Power Up And Grow More. And My Goal on LeoFinance by @rtonline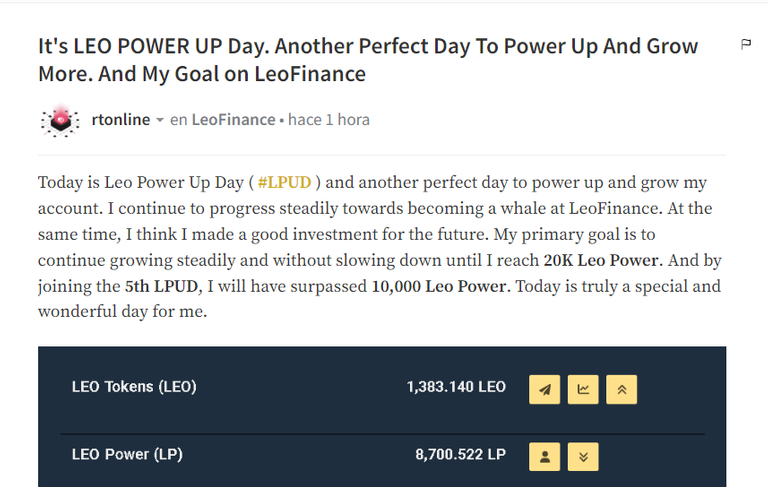 "Today is Leo Power Up Day ( #LPUD ) and another perfect day to power up and grow my account. I continue to progress steadily towards becoming a whale at LeoFinance. At the same time, I think I made a good investment for the future. My primary goal is to continue growing steadily and without slowing down until I reach 20K Leo Power. And by joining the 5th LPUD, I will have surpassed 10,000 Leo Power. Today is truly a special and wonderful day for me."
If you want to support the project and benefit from the stabilizer you can delegate your CENT and LEO tokens to @hiro.guita
We know that it will not be easy and that we will not achieve total coverage, but we will contribute our grain of sand. There will no longer be a reason to undersell the token. You can save it and sell it at a fair price here.
Stabilizer for CENT Token
New manual curation account for Leofinance and Cent
---
---