Reading Suggestions ~ CENT Stabilization Fund ~ Day 12
This is the publication of reading recommendations to finance the hedge fund to stabilize the price of the CENT token at $0.01
We are going to select and vote on 2 daily posts that we find truly interesting for the CENT community.
With this we will support authors so that they continue creating quality content and adding value to the ecosystem.
These are today's picks. Visit them and let them know of their great work.
Saturday Savers Club - Hive Power Up - Investing in FUNM Tokens by @mypathtofire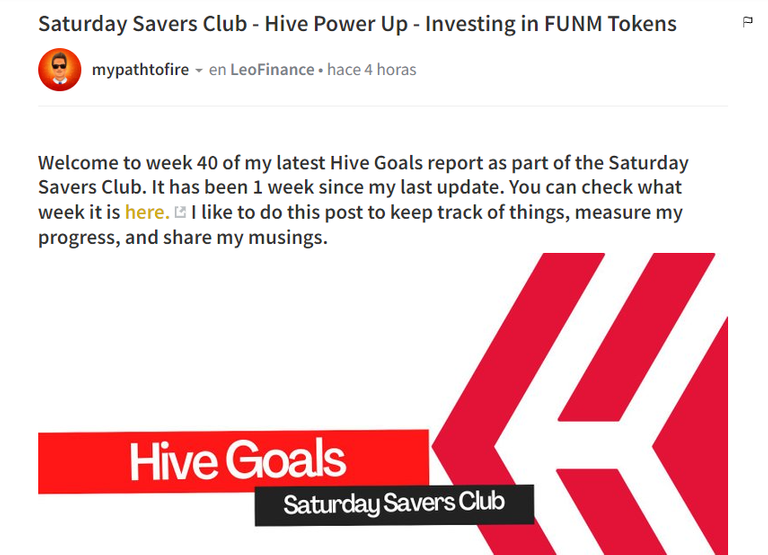 "Welcome to week 40 of my latest Hive Goals report as part of the Saturday Savers Club. It has been 1 week since my last update. You can check what week it is here. I like to do this post to keep track of things, measure my progress, and share my musings."
Rising Star Giveaway: win 2000 Starbits + 1 LEO and my pack opening (9 October EST) by
@r1s2g3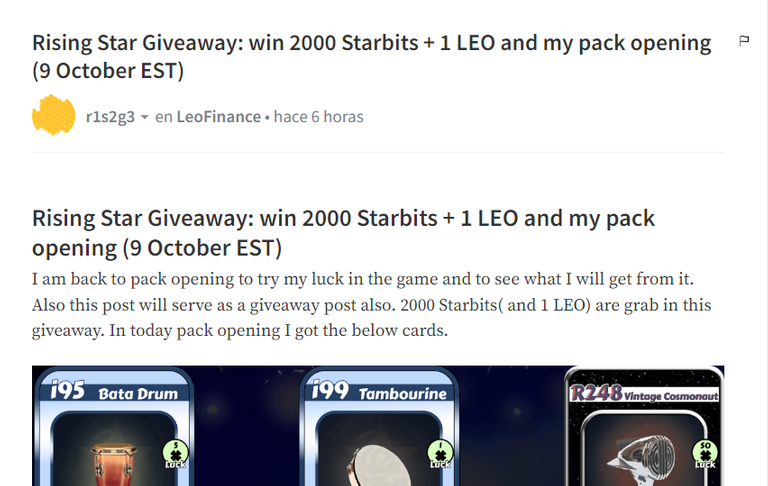 "I am back to pack opening to try my luck in the game and to see what I will get from it. Also this post will serve as a giveaway post also. 2000 Starbits( and 1 LEO) are grab in this giveaway. In today pack opening I got the below cards."
If you want to support the project and benefit from the stabilizer you can delegate your CENT and LEO tokens to @hiro.guita
We know that it will not be easy and that we will not achieve total coverage, but we will contribute our grain of sand. There will no longer be a reason to undersell the token. You can save it and sell it at a fair price here.
Stabilizer for CENT Token
New manual curation account for Leofinance and Cent
---
---