Reading Suggestions ~ CENT Stabilization Fund ~ Day 174
This is the publication of reading recommendations to finance the hedge fund to stabilize the price of the CENT token at $0.01
We are going to select and vote on 2 daily posts that we find truly interesting for the CENT community.
With this we will support authors so that they continue creating quality content and adding value to the ecosystem.
These are today's picks. Visit them and let them know of their great work.
Saturday Savers Club - Author of the Week (ending 2nd June) including announcing our weekly winner !!!! by @eddie-earner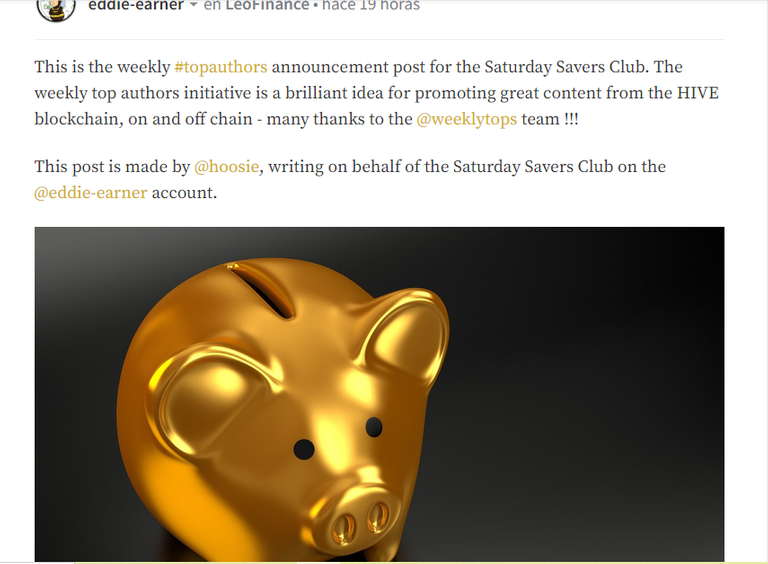 "This is the weekly #topauthors announcement post for the Saturday Savers Club. The weekly top authors initiative is a brilliant idea for promoting great content from the HIVE blockchain, on and off chain - many thanks to the @weeklytops team !!!"
Weekly Hive-Engine Transactions Report (Week 1) by @centtoken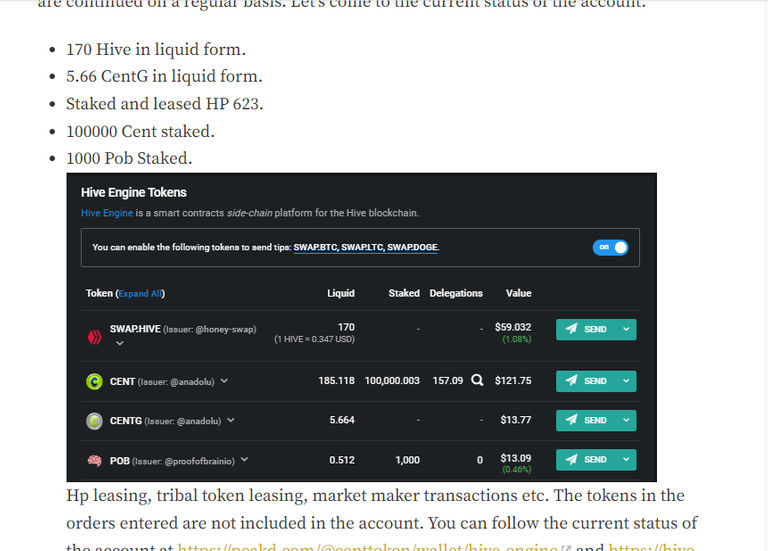 "Hello dear Cent Community. About twenty days ago, we announced that we started investment and trade transactions in Hive-Engine. We activated the Hive/CentG liquidity pool two weeks ago. As we mentioned before, we think that community users should be involved (as much as possible) in project management. The project needs to be as decentralized as possible. For this, we are making efforts to increase the functionality of the CentG token."
If you want to support the project and benefit from the stabilizer you can delegate your CENT and LEO tokens to @hiro.guita
We know that it will not be easy and that we will not achieve total coverage, but we will contribute our grain of sand. There will no longer be a reason to undersell the token. You can save it and sell it at a fair price here.
---
---