Selection of the best articles about Games and eSports in Hive ~ 82
I love games and eSports so I want to share with all of you my favorite posts and I hope you like them too. If so, give them a vote of confidence to support their hard work.
The selection will not be limited to a single tribe but will encompass many different ones. It will also be varied in topics whether they are pure publications, contests or NFTs. And of course both in written format and in videos.
This is the selection of 2 articles that I found most interesting today.
Updated Plan for (dCity) Domination by @ecoinstant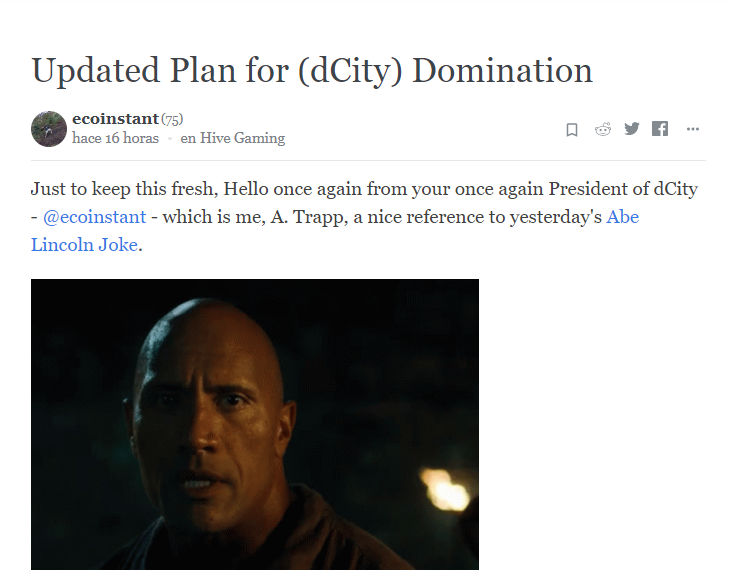 "I have made a lot of announcements and pronouncements about dCity, this is not really that type of post. Here, today, I would like to see if I can show you guys a bit about how the sausage is made - some of the behind the scenes discussions and considerations behind what is our 'secret plan'."
For those who missed it: Video recording of the AMA/Q&A from "The Castle" Discord from the first of February 2023 by @cryptocompany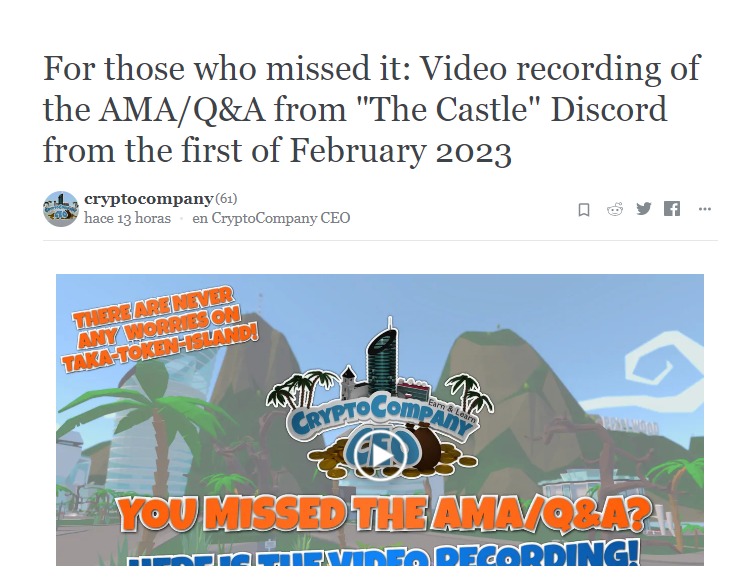 "For all those who missed it yesterday, were on the channel at the wrong time, or wanted to watch it again: here's the video recording of yesterday's AMA/Q&A session at "The Castle" Discord."
All votes on this post generate 100% HP rewards to support the development of the Hive blockchain.
All Tier 2 tokens earned will be used to purchase crates, items, and NFTs from Hive-hosted games.
---
---